Banish Your Bad Habits for Good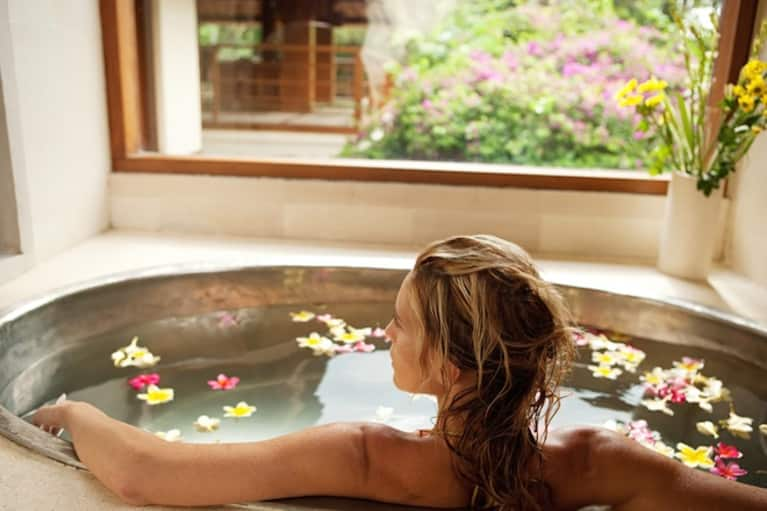 I used to have an atrocious relationship with myself. I'd drown myself in alcohol, eat junk food and have a constant reel of degrading chatter running through my mind. If anyone said any of those old thoughts to me now, I'd cut them out of my life before they had finished speaking.
So why did I allow myself to do it on a daily basis?
Using these 6 steps, I was able to not only halt my negative self-talk, but to turn the words into positive statements that I now truly believe. We all deserve to be happy and once we accept that we have the power to heal ourselves, the entire process will accelerate.
1. Start with your mirror. 
Do you have a mirror in your room? Adorn it with notes of affirmations and loving quotes! I'm the first to admit that it takes time to change a negative mindset. However every time you read these and repeat them aloud while looking at yourself, you are resetting the mind to positive and loving thoughts. Smile, maintain eye contact and really put meaning into each word. Make this a part of your morning and evening routine. It's as essential as breakfast!
2. Examine your closest relationships. 
It has been said that the 5 closest people we associate with directly influence the person we are. Are those around you confident within themselves? Do they have positive relationships? Or are they negative, belittling and full of low self esteem?
If we are spending time with loving and inspiring peers, then it wont be so easy for us to fall into negative and defeatist behaviors. I don't know about you, but I sincerely hope that my friends don't find me pessimistic and draining but loving and motivating! Be the kind of person you wish to be around, and you will attract like minded people into your life. Transition and change is always a chance for growth!
3. Detox. 
Take a diet from media for a fortnight and observe how you feel. No magazines, radio and TV. Instead of staring at screens, exercise, read empowering books and spend time treating yourself to some pampering! See what happens when you remove yourself from advertising and aggressive marketing. Invest the time spent reading celebrity gossip in self improvement or fun activities that you've always wanted to try.
4. Get centered. 
Most of us are over scheduled, over worked, exhausted and turning to caffeine and other forms of "drugs in a cup" to get ourselves through the day. Our minds are churning over to do lists, bills and absolutely bashing ourselves for being useless, stupid, fat, ugly and worthless.
Enough is enough!
Time to be still and quiet, and listen to your inner wisdom. What do you really think? What do you really feel about yourself? What do you really believe? Record these answers, and any negative thoughts,beliefs or statements that you discover, rewrite them into a positive statement. Journal to connect with yourself, and document what you are grateful for in your life. Give thanks for your health, wellbeing and fit body! Practicing gratitude is an excellent way to find joy, and will in turn attract more into your life.
5. Set reminders. 
Each month I schedule daily empowering statements into my calendar and schedule an alert. It'slovely to get a surprise alert with the message "you are an amazing person."
Place notes on your computer, bathroom mirror and car sun visor. Other good places to stash these reminders: the fridge, washing machine, oven, water bottles, your diary and on the inside of your front door. Yep, everywhere. You need constant reminders so that you can start to change that negative thought pattern into a positive one.
6. Pamper yourself! 
Body scrubs, coconut oil massage, leave-in conditioner and homemade face masks are all a part of my treat night. What can you incorporate into your next shower that isn't a part of your normal routine? Could you exfoliate your entire body? As you do, send waves of loving energy to each part of your body as you focus on it. Especially love handles!! Afterwards, massage coconut oil and lavish love on your beautiful body. Have candles lit and take the time to pamper yourself and practice self love.