Easy-to-Make Cinnamon Pumpkin Smoothie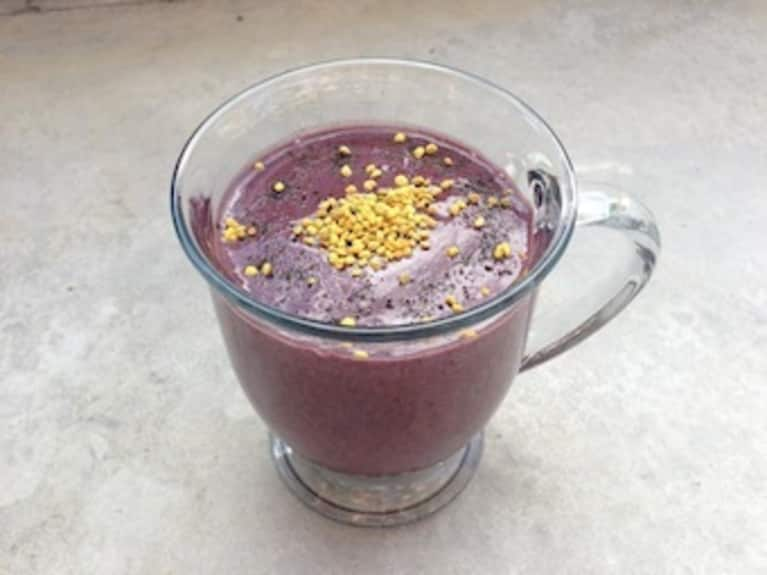 A client just asked for a healthy recipe to capture the flavors of this season's comfort foods, without all the sugar and fat traditional recipes seem to have.
This recipe is one of my favorites. I LOVE pumpkin and it's so healthy (high in fiber, low in fat!)!
I always seem to have leftover pumpkin after I make my vegan pumpkin pie, and this is what I do with it for breakfast the next morning! (You can also substitute butternut squash, if that's what you have.)
What I love about this recipe (and smoothies in general) is that they are almost foolproof. Use what you have. If you don't have an avocado on hand, don't worry about it! If you've only got coconut or rice milk, use that instead of almond milk. You get the picture!
Substitution, creativity and most importantly using what you like, is what matters here!
This delicious smoothie has warmth and sweetness, but it's loaded with healthy fats, vitamins, minerals, and all the sugar is natural from the banana and date.
I like a nice spice to mine, but if you want a more subtle flavor just add a touch less of the nutmeg and omit the cloves.
Experiment, have fun, and enjoy!
Pumpkin Smoothie Recipe (vegan and gluten-free):
Ingredients
1/2 cup pumpkin
1 1/2 cup almond milk
1/2 frozen banana
1 medjool date (pitted) - for added sweetness
1/2 tsp vanilla
1/4 tsp cinnamon
1/8 tsp nutmeg
1/8 tsp of cloves
Shake of allspice
Optional: 1 Tbsp chia seeds (for added protein & energy)
Optional: 1/4 avocado (for thickness and healthy fat)
Optional: 1 tsp green powder (for added nutrient boost)
Optional: Ice cubes
*I use all the 'optional' ingredients in my pumpkin smoothie! YUM!
Blend all ingredients in Vitamix or blender.
Garnish with cinnamon sprinkled on top and enjoy!