How An Average Joe Discovered the True Meaning of Passion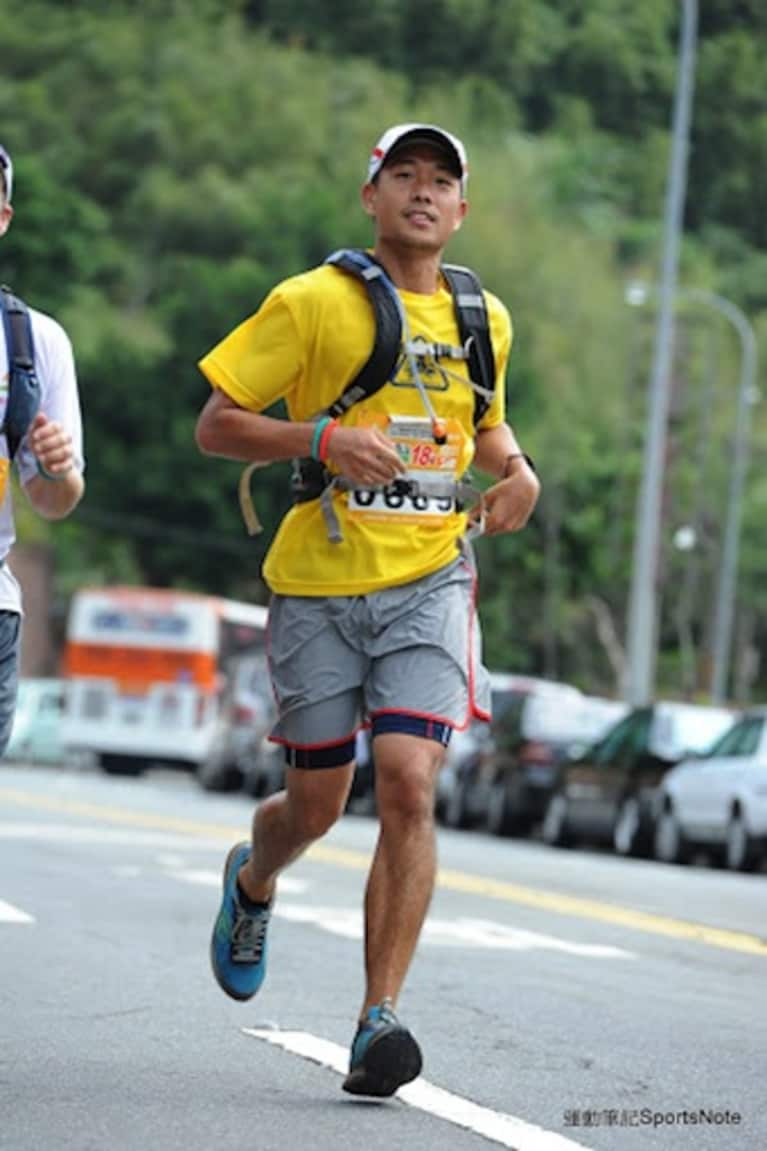 It was October 5, 2011. I had just informed my business partners that I no longer wished to continue with our startup.
I grabbed my backpack and walked out of the little studio office for the last time.
I had no direction, and soon fell into a life crisis.
I could not imagine working for another corporation, and had no interest going through the hassle of entrepreneurship again.
I had an intense urge to embark on a crazy journey to help me discover "something."
I wanted to take action and to do something big.
I also hoped that "something" would answer a fear that had begun to formulate in my mind: I'm a quitter.
I'd given up on multiple industries and companies, never completed my M.B.A thesis, and left my startup two months before launch.
Was I plain lazy? Was I the kind of person who quit at first sign of adversity? Was I simply destined for averageness?
The crazy journey became my commitment to run a 100km ultramarathon in March 2013, which has been a very personal mission ever since.
Just follow your passion…
We hear this phrase all the time, but what, exactly, is passion? This topic came up recently when I had lunch with an old friend. When I told him about my ultramarathon plan, he explained to me passion's etymology.
The word passion gets thrown around so much that people forget its original Latin and Greek definitions mean suffering.
That's why, for me, passion is something for which you're willing to suffer. Fulfillment is attained through the hardships.
If you think your passion is music, are you willing to pull all-nighters to perfect the chorus of a new song and swallow humiliating rejections from record producers? If your passion is fashion, what are you willing to endure? If all you want to do is drum on a guitar an hour a day, or read a couple of fashion magazines on the weekend, then perhaps, you have not discovered a true passion.
Although running ultramarathons is taxing on the body, I get a real sense of satisfaction every time I summit a peak or cross a finish line.
My friend pointed out that my running is aligned with my passion.
Am I a quitter?
Although I've given up on many opportunities in the past, I now understand that I was chasing the wrong goals. My family and friends don't care whether I kick butt from nine to five or not. They love me for who I am, not for my job title or paycheck, so there is no need to impress them with credentials that they don't care about in the first place.
I never deviated from my passion, which I now realize has always been health and fitness.
Rain or shine, freezing or boiling hot and even when I was completely swamped at work, I always kept up my training. I realized that I just need to apply my strength on a path leading to the right destination.
My commitment to run is proof that I'm not a quitter.
I now see what doesn't matter and what is truly important, and I came to terms with my weaknesses and gained insight into my strengths.
How can I incorporate my passion into a viable career, which is the one aspect of my life that I could never find happiness?
I don't have all the answers, but the key to following passion is awareness and action. I'm in a good place.