5 Ways to Be Positive When the Holidays Stress You Out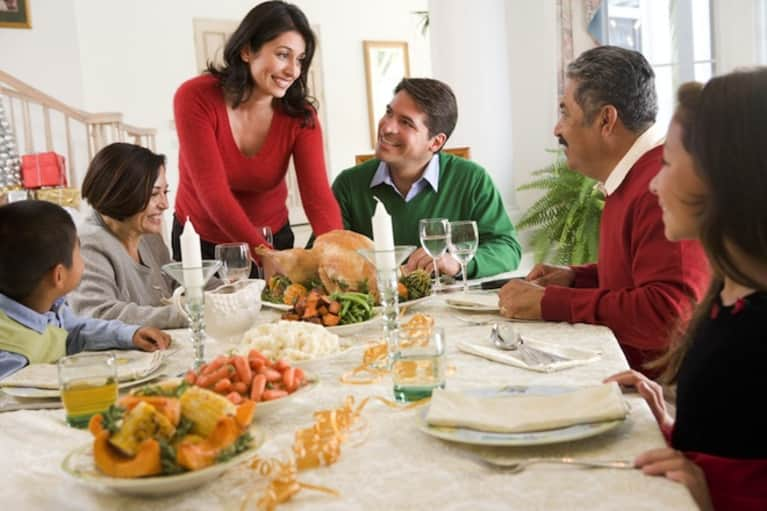 The holidays aren't always as jolly and happy as we'd like to imagine, from the stress of purchasing presents to frustrations at work and home.
Thus, I'd like to empower you with five things you can do to ensure you stay positive all the way to 2013. When you are positive, the world seems far less like it's against you.
1. Smile. 
You'll be amazed how a simple smile can go so far. Even if you're having a rubbish day, by smiling at someone else, you'll find yourself beginning to crack genuine smiles. And yes, it can be as easy as smiling in the checkout line or at your morning barista. Be the catalyst for change!
2. Breathe. 
Stop for a moment and take a full, deep inhale in and a full, deep exhale.
Repeat.
Repeat once more.
Still feeling the anxiety, the stress or the frustration? No worries, repeat a few more times. Do not neglect the power of full, deep breaths as they can help calm you down and be the instant stress-reliever you need to make your day run much smoother. Use what nature gave you instead of reaching for something toxic or something you know you'll regret later. Yes, that even means that third Venti in one day or that giant slice of cheesecake.
3. Say Please and Thank You. 
When in doubt, always go back to basics, even basic manners! No, I'm not forcing etiquette on you, but rather, I'm helping you to see that just like smiling at another person, the words and gestures we often take for granted are significant to others. Saying a simple "Please" when you order your lunch may be what the other person needs to hear. In turn, I'm certain you'll feel the positive energy reciprocated back at you.
4. Ride the Waves. 
Remember, the holiday season is all about a cycle. Whether it's good or bad, it will come full circle. So, hang in there and focus on positives when times are tough and savor the good when they are in abundance. Time will continue to move forward, so you too, should be looking towards the future and not back during this holiday season.
5. Be Grateful. 
Being grateful is about more than saying "Thank You." It's about appreciating what you have. If you are stressed about finding that perfect gift for someone special or maybe for that friend who has it all, always remember there are others who have it far worse than you. So, be grateful you have the money to buy a gift or be grateful you have two legs to walk on to go out and find a gift or two hands to make your own gift. This step may sound mundane, but again, it's going back to basics that will help you get through so many of life's ups and downs.
At the end of the day, remember the holidays will be over before you know it. All in all, it's nearly two months out of the entire year. Hang in there and let these five tips help you to have a more enjoyable holiday season!