How to Find Your Yoga When You Travel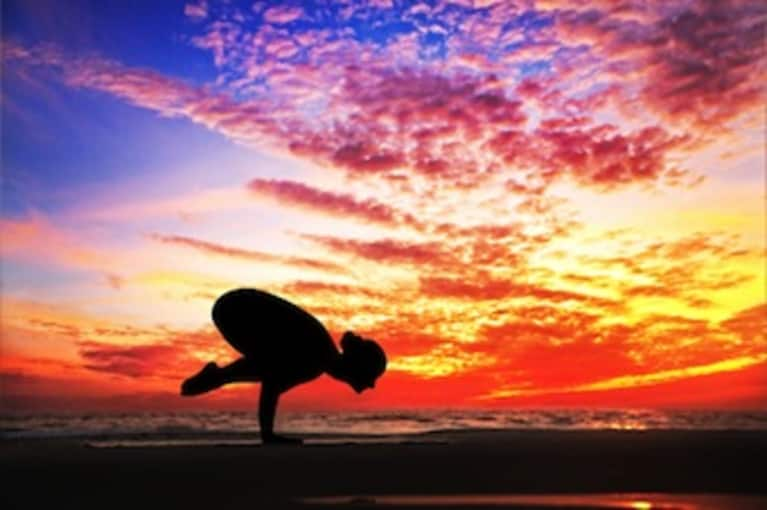 For various reasons, I've spent most of the past ten years on the road, either traveling or moving house. While this may sound glamorous, in reality, a nomadic lifestyle is no picnic. The simplest things turn into challenges when there is a lack of the familiar, and for some people even a short vacation can be an unsettling experience.
Ironically, travel is what led me to discover yoga, a wonderful source of balance and stability, which provides me with my own portable oasis of "home." Now, wherever I am in the world, I look for places to practice.
Thankfully, the yoga boom has reached into the farthest corners of the world, and most cities now have a number of yoga studios and teachers. The problem is finding them and, crucially, finding the right fit. In your own town, where you can ask friends for recommendations, and where you know every neighborhood, finding the "right" yoga class can be difficult enough...
Now you're probably thinking: she sounds really picky about her yoga. But if you've ever experienced the "wrong" yoga class, you know the kind of personal transformation it can produce as your expectant enthusiasm in the first Om gently changes into a feeling of mild annoyance by the 7th.
Your mind may pause briefly in the state of amused disbelief after 20 minutes have passed and you still haven't done what you would normally call "yoga." But shortly after that you will arrive in the very un-yogic state of angry or resigned disappointment.
So how do you find your yoga when you're far from home? Basically, there are four options:
1. Google
While Google can be very useful for a lot of things, I've found it to be one of the worst ways to find my yoga. Google has led me to some pretty weird yoga classes…
Consider this: when a class is described as "Vinyasa Flow," what does it really mean?
In my experience, it can mean 90 minutes of pretty much anything, including:
Sitting with eyes closed for an hour while chanting Sanskrit mantras
Being bossed around by a teacher who makes me rest in child's pose because "my energy is too high"
Enduring life-coaching and medical diagnosis by a self-certified 20-year-old "expert"
Bouncing around a gym floor, led by a cheerleader who would be more at ease teaching her normal aerobics class
Sweating in a grueling workout with a gang of super-yogi athletes
Trying to keep focused in "orgasmic yoga class," as the moaning and groaning has me giggling and wondering what I'm doing wrong
Yes, these all really were classes that were advertised as Vinyasa Flow.
But it's not just Vinyasa, I've found that classes in any yoga style can vary wildly, depending on the teacher and location.
2. Yoga directories
There are a number of yoga directories out there, but I haven't found any of them to be very useful. That's because they either provide little more than an address, and/or their listings are very sparse, with many of them being out of date or just plain wrong. Only a few, small yoga directories include the information that I find the most useful, which is the opinions of other yogis. So, for now, I'd actually rather use Google.
3. Self-practice
Naturally, this option is the easiest. Why even bother to look for yoga classes? Just grab your mat, find a quiet spot, and go to your happy place: at your own pace, in exactly the style and sequence you want.
But, if you're like me, this isn't ideal either. I really love practicing with other yogis and a teacher who can offer help and guidance. For me, the communal experience is a very important part of my yoga.
One decent compromise is to use virtual classes (videos, audio, books). With virtual classes, I do get a hint of the feeling that I'm in a yoga class. But, just as with actual yoga classes, there is again the problem of finding that yoga that works for you. And it can get pretty boring to do the same class over and over again – so if you want variety, be prepared to download a lot of media.
Ultimately, even the best yoga class recording could never replace the real class experience, where your teacher can see what you are doing, help and adjust your alignment, where you can ask questions, and where you don't feel all… well, alone.
4. Get help from others (even strangers on the street). 
Yoga teachers often say that one of the aims in yoga is to become your own self-teacher. Sounds great. However, while striving towards that end, we'll need the help of others to find our way. We could also use the help of others to find the right yoga class.
Should you stop yoga-mat-carrying strangers in the street and ask them where they're going?
Actually, yes.
Usually what's lead me to those great studios and teachers that I'd never have found otherwise were recommendations from other yogis, either from a brief encounter or a newfound traveling friend.
So, if someone on the street should ask you "Hey, where are you going with that yoga mat?" try not to run.
They're probably just looking for their yoga.