Have a Happy Meal: Feast on Happiness Today and Everyday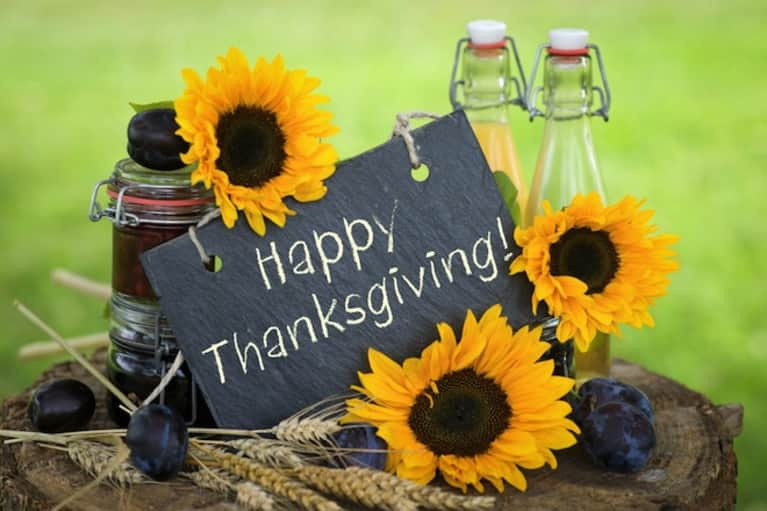 I love food! When I was little, I had my share of McDonalds happy meals. Granted, I usually had mine with the Filet-O-Fish, since I was already pescatarian, almost vegetarian, by age 9.
I remember being stoked by the concept of a Happy Meal: a meal that makes you happy! To me, this was fairy dust and magic beans. Along with the implied magic of the Happy Meal, it also symbolized sharing and the joy of doing something special. If happiness was on the menu, then I wanted it.
As we welcome the Thanksgiving holiday in the United States it's not so much about what we eat as it is the sharing of a Happy Meal with friends and family. There is an idyllic hopefulness to it.
So what's on your Happiness Menu this Thanksgiving? Consider making these part of your Happy Meal.
Appetizer 
Dedicate the day to Kindness: Do small things for others. Hide sweet notes for someone to find all day.
Exercise: Take a yoga class, go for a walk or a run. Ride your bike!
Plan to have fun: Organize games with friends or family. Tell funny stories; plan a scavenger hunt; watch a hilarious movie.
Take a media break: Stay off your computer, don't text while in the company of others, and stay off-line.
Try something new: Include something new to eat, use a new recipe. Rearrange the table, sit in a new place, add a new tradition. Get a new perspective.
Listen carefully: Take time to listen to beautiful music, sing a song together, sit and meditate. Really tune in and listen in conversation.
Be grateful: Actively thank those you are grateful for. Write what you are grateful for in your journal. Read my article about gratitude
Let something go: Forgive someone, forgive yourself. Allow yourself to apologize. Clear some clutter; pack a box to give away. Make space.
Every day is an opportunity to plan your Happiness Menu. Get started with Thanksgiving but keep making the healthy choices that inspire a lifetime of "Happy Meals!"