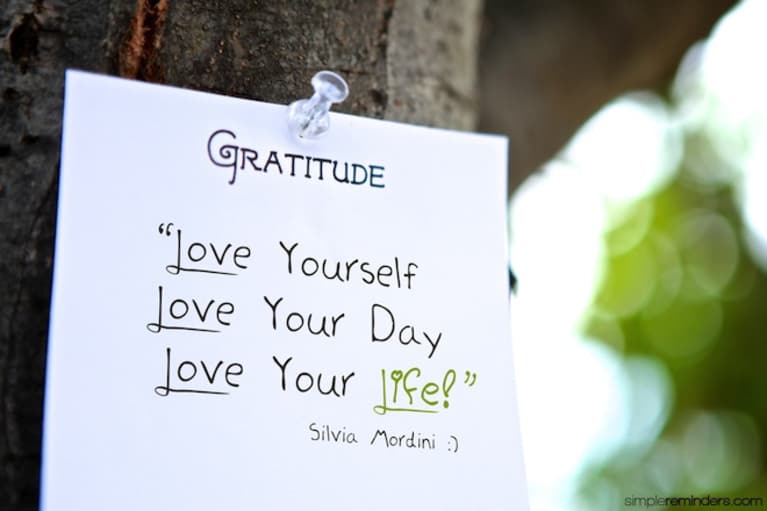 Saying thank you is the simplest, most common expression of gratitude. Our parents teach us this before we understand how universal it is.
Gratitude is a shared language that transcends cultural and economic differences. Saying Thank You connects us and removes the fear of separateness.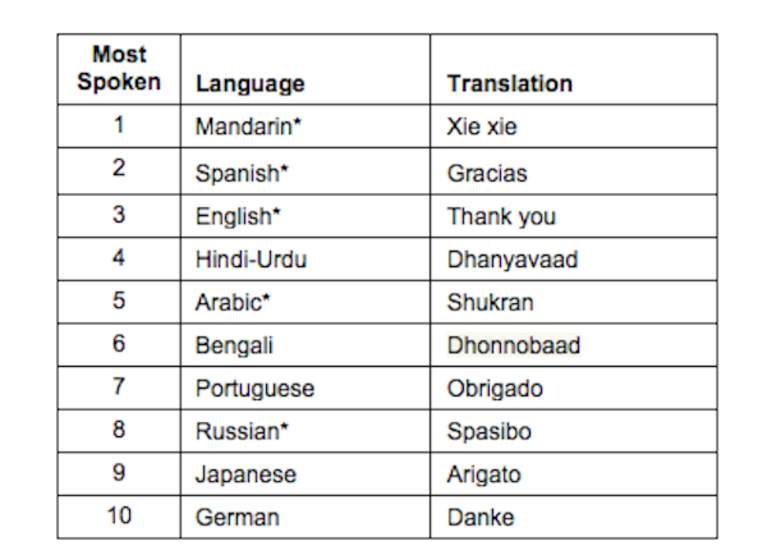 I've been inspired to learn how to say thank you in 50 languages. For now, I focus my efforts on being able to say thank you in the 6 official languages of the United Nations (Mandarin, Spanish, English, Arabic, Russian, French). Try it yourself by memorizing how to say Thank You in the 10 most spoken languages in the world!
If you don't want to stop there, here's a list of 40 ways to say Thank You:
Afrikaans (Africa) - Dankie
Australian - Thoinks, Moite!
Bulgarian – Blagodaria
Burma (Myanmar) - Kyeizu tin ba de
Croatia - Hvala
Czech – Dekuji
Danish - tak
Dutch - dank je
Estonia – Aitäh
Finnish - kiitos
French* - Merci
German - Danke
Greek - Efharisto
Hawaiian - Mahalo
Hebrew - Raba
Hungarian - Köszönöm
Icelandic - Takk
Indonesian - Terima kasih
Korean - kamsa hamnida
Italian - Grazie
Lithuanian - Achu
Philippines - Maraming Salamat (thank you very much)
Polish - Dziekuje
Romanian - Va multumim frumos (great thanks)
Russian - Spasibo balshoye (big thanks)
Scottish - Cheers
Slovakia – Dakujem
South Africa - Dankie
Sundanese - Nuhun
Sri Lanka - istutiy
Swahili - Ahsante
Swedish - Tack
Tahitian - Maururu
Thai - Khop Khun Mak (Thank you very much)
Tibetan - Thuk Ji Chhe
Turkish - Tesekkurler
Ukranian - Dyakuyu
Vietnamese - Kam ouen
Yugoslavia - Hvala
Zulu - Ngiyabonga