5 Tips to Get Your Toddler to Eat Healthy Food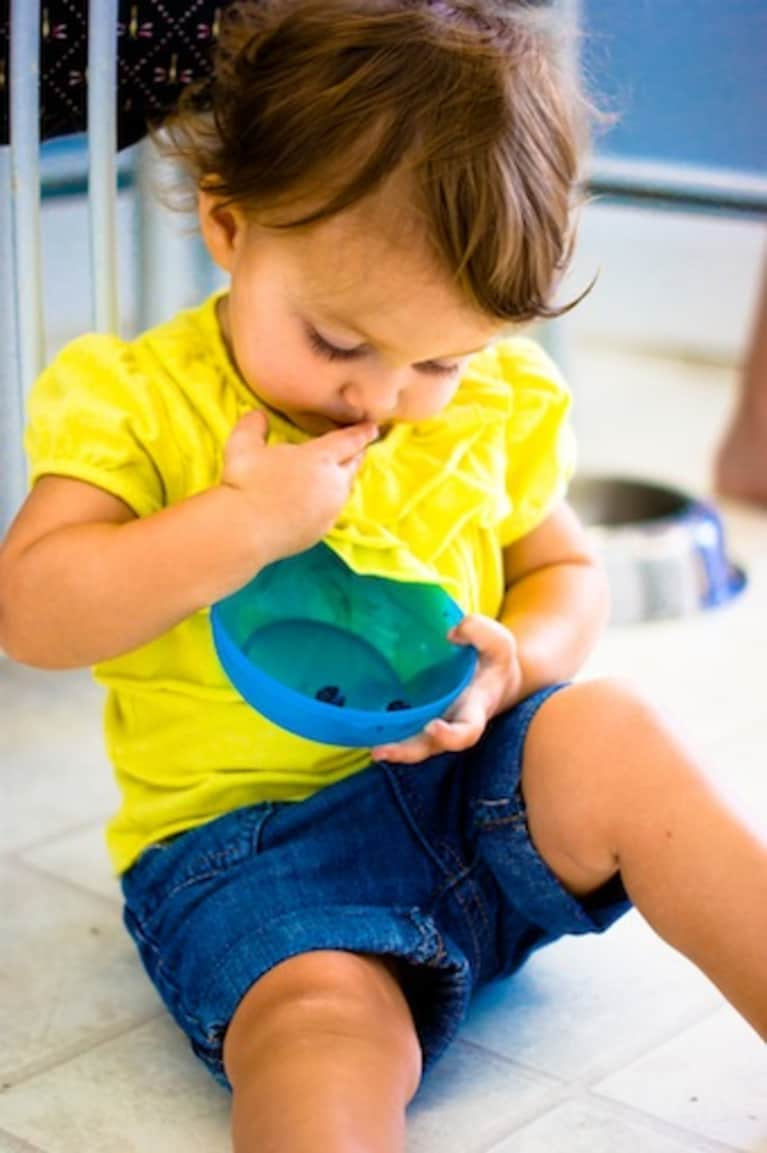 Even though most toddlers may have been eating solid foods for months or maybe even a year or two (when does a toddler officially become a kid anyway?), they are still relatively new to it in the big scheme of things. Also, they may not have all their teeth. (My daughter didn't get any until after she was a year old.)
Molars in particular are super important for chewing, and chewing is super important for digestion and digestion is super important for, well, everything! Plus, they don't sit still for very long.
So here are some things that I have found helpful in my mission to get her to eat as healthfully as possible: 
1. Stay calm (and happy if you can). 
Babies and children can sense our energy and it often affects them. On days that my patience is fleeting it can take all my might to be happy and calm in the face of a toddler having a tantrum or throwing food. But I do notice that when I am able to suck it up and come up with a creative way to get her to eat, the meal ends on a much better note than it started.
2. Let them do it themselves. 
The mess can be outrageous, I know. But they gotta learn sometime. My daughter has learned in the past couple of months to scoop things with a spoon so now she is much more willing to eat something that she is allowed to do herself. Soup is especially fun.
3. Use fun plates and bowls. 
If there is a character your child likes and is motivated by, I highly recommend investing in some BPA-free dishware bearing the face of that beloved animation. I've gotten a number of bowls of oatmeal eaten by taking bites so she can find Dora and her backpack.
4. Set a good example. 
Make sure you eat YOUR veggies, too. Sit down to eat together and eat mindfully, slowly and enjoy yourself.
5. Make nutritious dips. 
My daughter loves "dip" and sometimes she even eats some of what she dunks. Here are some ideas:
Sunflower seed butter or all-natural peanut butter mixed with pureed pumpkin
Mashed avocado
Plain organic yogurt (you can also mix in seasonings such as mild curry)
Salsa
Homemade salad dressings using fresh herbs, vegetable or fruit, vinegar and a good quality oil
Final thought: sometimes they just don't want to eat. 
I have had to realize that she may just not be hungry at that time, so I won't force her to eat if she really doesn't want to. She is so busy learning and playing, I guess she doesn't worry about food as much as her health coach mother does. Guess there's a lesson in that too.