How to Conquer the Stages of Life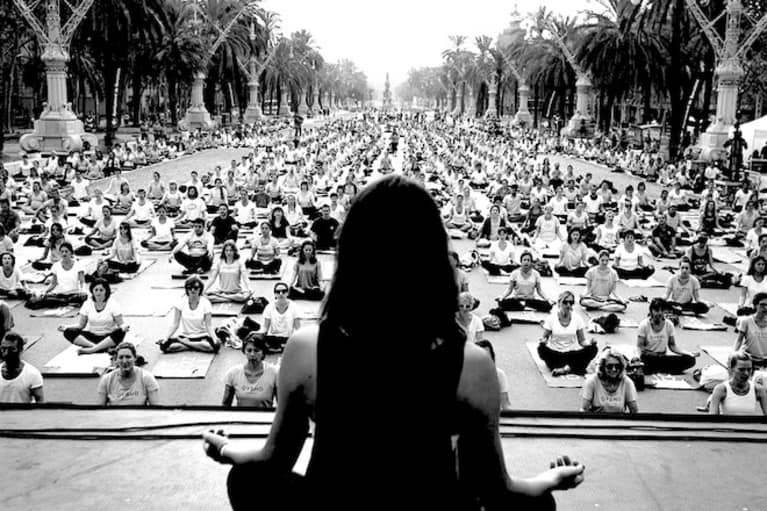 In July 1992 I had braces, a unibrow, and, despite my begging, was still not allowed to shave my legs.
At eleven, I identified myself as a straight up Cali tomboy, even when highly encouraged to wear skirts. That summer, we took a family trip to Madrid, and while my father taught courses and worked away, my mother led my sister, cousin and I through the city, its small streets, museums, plazas and, of course, pastry shops.
On the third or fourth day she decided we were all to take a flamenco course. Being the timid tomboy that I was, this sounded like a nightmare. My little sister and cousin, on the other hand, relished the idea, and immediately started dancing her version of flamenco (commonly known as stomping) in the hotel room as we all got ready.
You know, the creative artistic types.
After a solid Spanish breakfast of pastries, we made our way to the dance school near Lavapies, which happened to be, and still is, one of the top flamenco schools in Madrid. My mother kindly omitted that fact, but upon entering it became evidently clear that we were in for .... a treat.
We were quickly ensconced in a whirlwind of drop-dead gorgeous dancers, all chattering away a mile a minute in a language I could not yet understand. They stood tall and proud, with their hair slicked back into tight buns, bodies perfectly toned, and floor length skirts swooshing elegantly with each step. I, on the other hand, crouched attempting to make myself invisible in my kulaks (it was the early '90s) and blouse in the corner.
It did not take long for my sister and cousin to start tugging on my mother's dress, begging her to not have to take the class. As the eldest, I had no such luck. Determined as ever, my mother ushered me along to follow the teacher down creaky staircase to the classroom, deep and windowless in the basement.
The instructor kindly pointed me towards the back row and proceeded to bolt the door. She moved to the center of the room, started beating her baston with a quick rhythm, and told the guitarist to start playing.
Off we went. Or rather, off went the foreign creatures of impeccable dance and movement, while I stood in the back, palms sweating and utterly intimidated.
What in the world had my mother gotten me in to?!
I will spare you all the gory details, and just indulge you with one: There is no human way to move one's feet in Eastlander boat shoes with the little curly cues on the side as elegantly or quickly as if one were in dance heals, and in fact, tripping on oneself is more likely that not….
Eons later, or so it felt, I left the classroom infuriated with my mother for the first time ever. How could she have embarrassed me so much? Why did I have to get tortured? How could she have done that to me?? What in the world was the POINT?  
The point, which took me years to understand, was actually quite yogic, and quite wise. In the Tibetan philosophy of yoga, nygal means divine pride. Pride in your true self, from the deep unfettered insides of you. Nygal does not imply taking an ignorant view of your skills or talents, nor viewing yourself with an excessively high self regard.
It's instead the purest form of self confidence, self awareness, and dignity there is. It's a confidence in the true you, one unscathed by labels, misperceptions, and fears. We use the yoga practice as a way to uncover nygal, to move our energy and our perspective from one that cowers in the corner with doubt to one that stands tall and proud.
My mother did not send me to the flamenco class to torture me or have me feel more awkward than I already did at that age; she sent me so that I would start to find self-reliance, honor, and nygal within myself, so I would learn to believe in myself no matter the circumstances, setting, or challenge.
Just last month, in October 2012, the intended lesson from 20 years ago became strikingly clear. Here, on this Barcelona stage in front of thousands, I had to carry myself with nygal, from the inside out, and outside in.
Facing them and surrounded by reporters from every major Spanish TV station and journal, I led the Spaniards before you through an I.AM.YOU. class, something perhaps more foreign to them as the flamenco course was to me, in their native tongue, with poise. With pride. With excitement. And without fear.
I did it with nygal.
Life offers us continually more challenges, more tests, more necessary moments to confront and brave. But if we act with nygal, with a clear pride in who we truly are and what we can and will achieve, anything is possible. Any outcome, any dream, any stage of life.