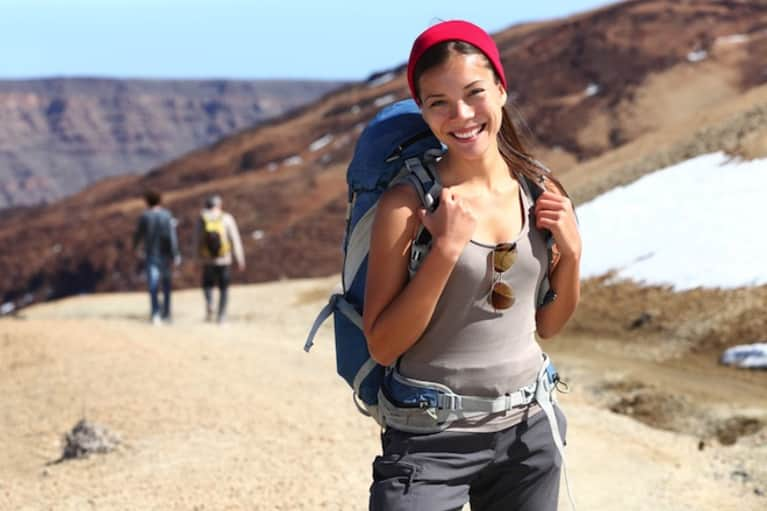 I like to shamefully joke that I'm the 32-year-old cat lady, even though I'm proud of many things in my life (including my two adorable kitties). I moved to Los Angeles after college knowing only one person here. I began a successful career, and have supported myself for 10 years, a few of which I was working two jobs to pay the bills.
I haven't always lived alone. I've lived with two boyfriends over the years. But today I find myself sitting in the quiet space of my 1-bedroom apartment.
One of the worst feelings is when I sometimes wake up and look at my phone only to find I haven't gotten a single text, phone call, email or Tweet from anyone. It's not like I don't have friends. But, I'll admit, many of them are in relationships. So naturally I'm not the first thing on their minds on a Wednesday morning.
Sometimes I feel like this (and it's really hard for me to admit): I could have died in my sleep and no one would find out for many, many hours. That's a painful reality.
So, yes, emptiness on my phone stings. It's easy to feel sorry for myself. Sometimes I wonder if I'm alone because my mother has always been alone – my parents split when I was three and she never remarried. Is being alone all I know?
It's high time to look on the bright side in all of this. Because we all know feeling sorry for ourselves is a fast moving train to nowhere.
It's time to celebrate what we solo dwellers DO have! Here's to living alone, dammit! To watching whatever you want on TV, especially when it's Sex and the City or The Real Housewives of Name-A-City, because you know your man isn't having any part of that.
Here's to bad pop music you won't ever admit you blast. (I'm thinking of you, Katy Perry!) Here's to having a solo dance party. To making your own schedule. Or not making one at all. To grocery shopping when you feel like it. And not cooking when you don't.
And the fact is, you are never really alone. I'm not alone. I have amazing friends, an imperfect family I love more than anything, and a yoga community that will make me feel welcome whether or not I know a single soul in class.
But it's a good reminder to broaden your circle, because it gets harder as we get older. The circle gets small when pals start marrying off and have kids. They will always love and care about you, but let's be honest, they have bigger priorities now.
So: shift your priorities, too. To coin a phrase from one of the most inspirational women I've met in a while, Jennifer Pastiloff, "find your tribe." The people who will always be there for you. And I mean, REALLY be there for you. You are loved more than you know.