I'm a Yoga Teacher. Can I Still Have a Bad Day?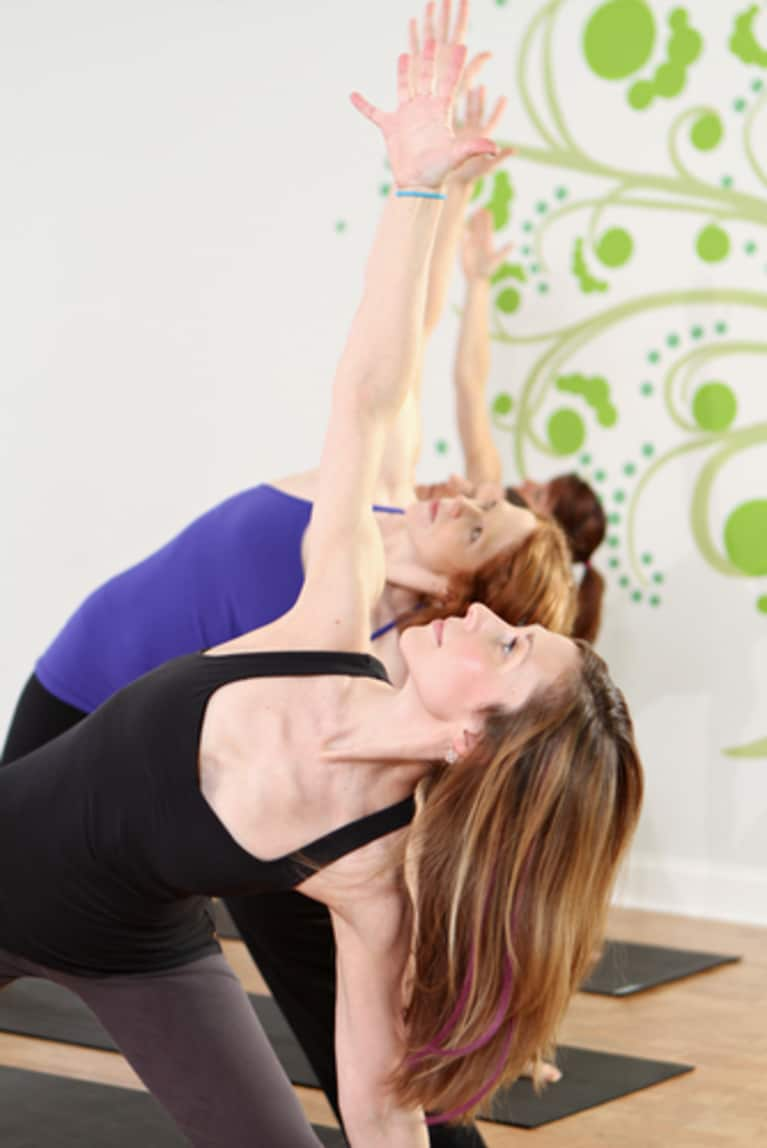 As yoga teachers, we interact with a variety of people every day. Eager students await our classes hoping for a stretch, a challenge, some relaxation, maybe even some sort of enlightenment.
So what happens when as yoga teachers we have a bad day?
We're thought of as people who do not get upset or never sweat the small things. Sometimes, we're assumed to be more Zen than we are.
Here's a secret about us yoga givers: We are human. 
We also have bad days. We still experience flat tires, frustrations, breakups, foods that bloat, missing the bus, getting pooped on by birds, losing one glove on the coldest day of the year, and all sorts of other details that can mess up our days, just like everyone else.
However, when we step into the studio, we must turn off our grievances. If we wear our aggravation and moods on our sleeves, we may be ruining 20, 30, 40, 100 other people's days in the process.
That's a big onus!
We are paid to be present. Having an outwardly bad day can have far more reaching consequences for us than for people in other professions. Our work is spread through word of mouth. If time and time again we give a bad class or spread a hectic energy around studios, it will get around.
Eventually these instances are no longer forgivable. People take up yoga because they want to improve their health, their mood, and their overall quality of life. It's not appropriate for a pissy yoga instructor to hinder that.
Put simply: if we impede the feel-good process, we will not be successful in our yogic careers. To be even more blunt: we need to leave our shit at the door.
So what can you do if you're having a bad day and still have to lead yoga classes?
1. If you don't have anything authentic to say, don't say anything at all. 
Sometimes you might not be in the mood to talk about peace, or love, or empowerment, or gratitude. What can you do? Talk less, explain the asana more. Go back to your anatomy training. Break down the poses then leave space for silence and reflection.
2. Be inspired by your students. 
Look at the faces of you students awaiting you: they are eager, their eyes are wide open, they cannot wait to soak up whatever you are about to show them. Use that as inspiration for your class. Sometimes if I am having a busy or uninspired day and I have not pre-sequenced my classes, I will ask my students, "What do you want to work on today?"
They will tell me, hip openers, shoulders, neck…. whatever. Or I'll ask, "What's a challenging pose for you, what crazy asana do you want to try?" And I will work them up to that pose with other asana. Build your class around your students. We teach for them.
3. Just breathe. (Yes, it's the ultimate yoga cliché, but it rings so true.) 
Maybe go to your class a few minutes early, take five breaths in downward dog, do your first sun salutation with your class. Get into the rhythm of the breath and envelope your students energy.
Enjoy the positive vibes that your students can bring to you equally as much as what you bring to them. In this way, the symbiosis of your relationship with your students can really help you improve, not just your mood but elevate your teachings as well.
4. If you are having a bad day, USE IT. 
Use it to learn and use it to teach. I recently got my hair cut from a stranger. Seven inches of my glorious long hippy hair were hacked off in a matter of moments just 20 minutes before my last class. I was devastated. I felt ugly and had already had a pretty nasty day up to that point. What could I do? I brought it to my class. I shared my feelings of frustration with them and we set the theme of the class as letting go of control. I used this semi-traumatic first-world problem to illustrate that there are things in life that we cannot control, but things will get better. I cannot control that my hair is shorter, but I can control how I react to this situation. I can choose not to let it bother me. I can choose to enjoy the practice ahead of me and I can choose to listen to my breath. In this manner I was able to immediately bring myself objectively out of my current situation and enjoy a meditative practice with my students on impermanence and letting go.
I left the studio realizing how lucky I am that this was my biggest problem that day, how much abundance I have in my life and wondering what I could do to help others whose issues cannot be solved with a hair elastic and a blow-dryer.
Our mats are a 6-by-2-foot sacred space. The yoga mat is where we can allow transformation to occur and enjoy the metamorphosis within us.
We can leave the rest of our day off our mat for that hour, for 90 minutes or so.
Teach this to your students and practice what you preach. Do not let your crappy day penetrate your teachings.