A Yogi's Guide to Thanksgiving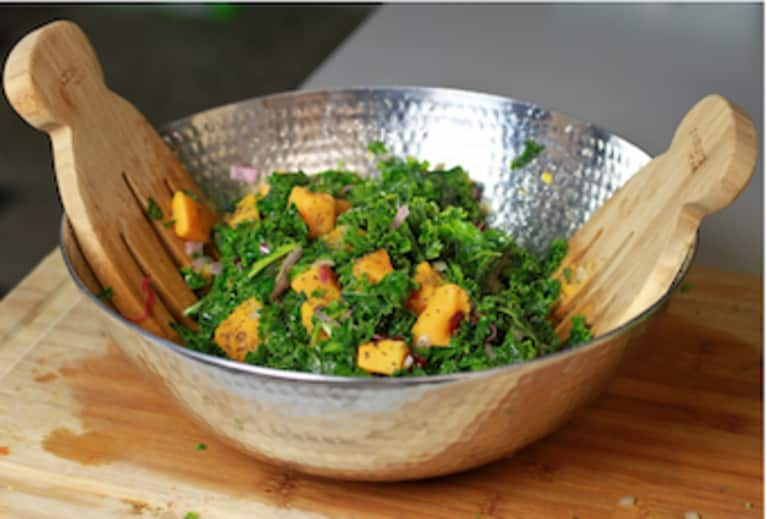 Yogis and yoginis are no strangers to gratitude. As the holidays approach, it's natural to want to extend your yoga lifestyle into all the activities of the season.
Here are some tips to help you keep calm, carry on, and remember the sacred this Thanksgiving.
Take Care of Yourself
One of the foundational teachings of yoga is to be a good friend to yourself. During the holiday season, it's common to run ourselves ragged thinking of others — whether it's shopping, sending cards, throwing parties, going to parties, or cooking for our loved ones.
This year, choose to care for yourself first on Thanksgiving Day. When you do, you'll find that you have even more energy for generosity and good cheer.
What's the #1 way to fill your love tank?
Do your practice, of course! I recommend carving out time to do a sweaty, more rigorous practice on Thanksgiving Day. This way you'll feel fresh and guilt-free when it's time to pig out! Also, when you are calm, cool and centered after a vigorous yoga session, any challenging family dynamics should barely phase you.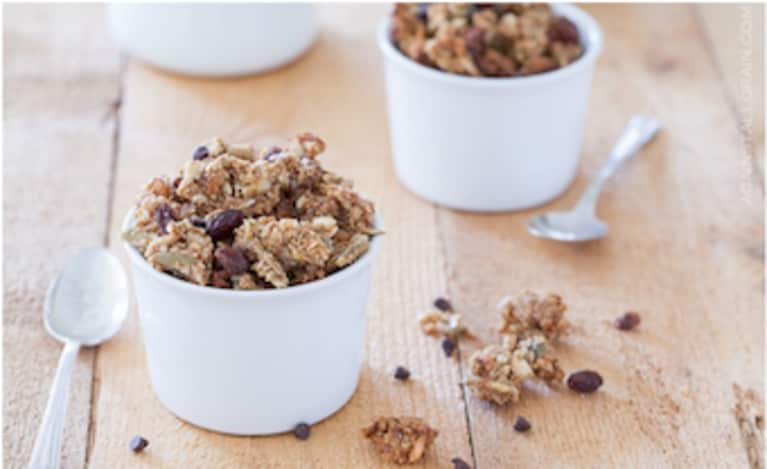 Nourish your body even more by starting the day with a delicious, healthy breakfast that will give you lasting energy until you are ready for the big thanksgiving feast. I love this recipe for Spiced Pumpkin Granola.
It's autumn in a bowl!
Amp Up Your Gratitude Practice
When you wake up in the morning, before any other thoughts have a chance to enter your head, write down one thing for which you are grateful in each of the following categories: (1) Your Work, (2) Relationships, (3) Health, (4) Spirituality, (5) Any other area of your life.
Once your start with these, you may find that the gates open to even more wondrous ways you are infinitely blessed! Write them all down and don't stop until you feel you've covered everything. This practice will create an imprint of expansion, contentment and goodness for the whole day ahead.
When you are gathered for the big feast, consider going around the table and saying one thing you are grateful for in each person. Everyone can take turns doing this if they feel inspired. You will have a full-blown love fest on your hands before you know it!
Planet-Friendly Feasting
We are privileged to have an abundance of delicious food available to us. One way to show gratitude for this prosperity is to be mindful of where our food comes from, and to choose foods that are humanely and sustainably produced.
I'm a huge supporter of a primarily plant based diet. If you love to eat your veggies as much as I do, either make a delicious organic tofu main course, or fill up on all the tantalizing plant based side dishes.
Rather than eating a turkey, adopt one through a wonderful organization called Farm Sanctuary.
For me, veggies are the superstars of any meal — including Thanksgiving!
Check out these mouth-watering vegan dishes:
1. Quinoa & Pistachio Stuffed Acorn Squash
2. Kale Salad with Butternut Squash
3. Steam broccoli and then toss with lemon, sea salt, pine nuts, and a splash of olive oil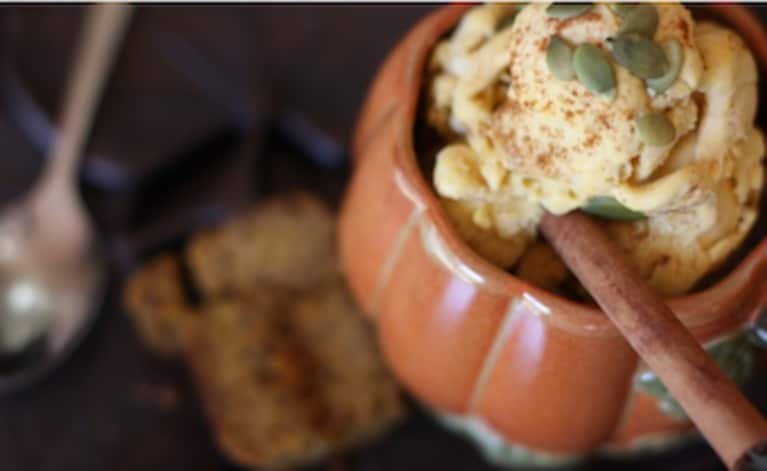 Of course, we can't forget dessert! It's perfectly possible to enjoy yummy sweet flavors without turning to white sugar, gluten, dairy or other allergens.
I can't wait to make this Vegan pumpkin spice ice cream this year.
A Blessing
Say this blessing as you gather to share your Thanksgiving meal with your loved ones. Add whatever personal touches you like so it speaks directly to the hearts of your family — biological or chosen.
Direct the prayer to whatever the divine means to you.
Thank you for the elements, which compose our bodies, all of nature and this food we will enjoy.
Thank you for our ancestors who sacrificed for us to be where we are today.
Thank you for the earth and its astounding beauty.
Thank you for love, family, friendship and community.
As we imbibe this gorgeous meal, we honor the contributions from the earth and those who made it possible for this bounty to end up on our table.