10 Perspectives on Today's Yoga (Book Review)
November 19, 2012 — 16:00 PM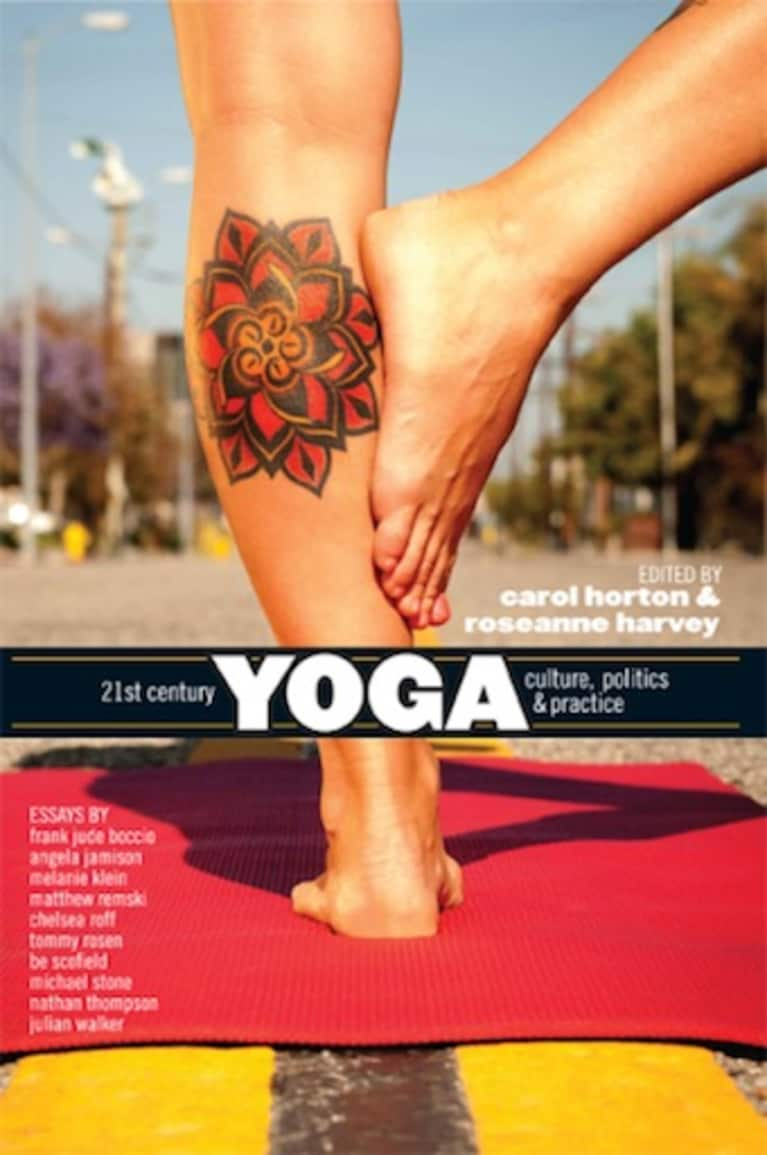 In most North American cities, yoga studios are as omnipresent as Starbucks. But yoga's seeds were planted in India 4,000 or so years ago—depending on whom you talk to or what you read—so its modern popularity in the western world is only "new" for us.
21st Century Yoga: Culture, Politics and Practice examines yoga's current status, with editors Carol Horton and Roseanne Harvey fully recognizing the transition from this spiritual practice to a $27 billion dollar exercise industry while welcoming the varying viewpoints of their contributors.
Not a technical manual, 21st Century Yoga is an anthology of 10 long-form personal essays demonstrating how yoga affects our culture or has the potential to do so.
Chelsea Roff's Starved for Connection: Healing Anorexia Through Yoga tells her heartbreaking-yet-inspiring tale of surviving a stroke at age 15 due to eating disorders, recovering with the help of intensive therapy and yoga, assuming responsibility for a chronically ill mother, and later using yoga as another "tool for starvation." She finally finds empowerment through the support of the right yoga community, sending the message that "healing doesn't happen in a vacuum."
How Yoga Makes You Pretty: The Beauty Myth, Yoga and Me by Melanie Klein is a well-told story of self-acceptance, seen through a feminist lens, while Questioning the Body Beautiful by Frank Jude Boccio reads like a natural continuation of Klein's themes, only more academic.
Nathan G. Thompson's Bifurcated Spiritualities: Mind/Body Splits in the North American Yoga and Zen Communities is a solidly researched compare/contrast piece. Yoga and the 12 Steps: Holistic Recovery from Addiction details writer Tommy Rosen's sobriety found through physicality.
Modern Yoga Will Not Form a Real Culture Until Every Studio Can Also Double As a Soup Kitchen, and other observations from the threshold between yoga and activism is Matthew Remski's pastiche of religious anecdotes, ending with suggestions for creating community aimed at studio owners and practitioners.
Yoga for War: Politics of the Divine by Be Scofield questions yoga's extension into the military and corporate worlds. Michael Stone's Our True Nature is our Imagination dives into yogic philosophy using the Yamas while Angela Jamison's capstone How Yoga Messed With My Mind chronicles a sociologist's unexpected journey into the mystical world of energy awareness.
In total, this collection is a well-researched academic-style look at the modern yoga phenomenon and an important addition to the "canon of yoga literature" editor Harvey acknowledges in her Afterword.
Hopefully it paves the way for more.