3 Ways To Feel Good About Mixing Business and Yoga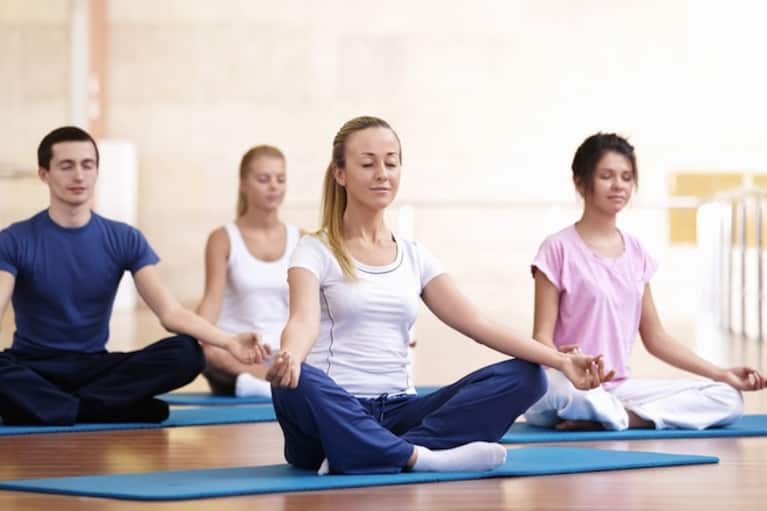 There's been a lot of debate in the yoga community about whether it's "yogic" to mix business with yoga. Not only can business and yoga mix – they can actually enhance each other and help us manifest our dreams of helping more people discover this life changing practice!
Here are three tips to help you start feel good about using business as a tool to help you serve more people.
1. Know Your Value
Yoga changes lives. If you've dedicated yourself to service as a yoga teacher, you know this better than anyone. The practice changed your life and now you feel compelled to share it with others. Your classes, private sessions, workshops and retreats are unbelievably valuable to your students and clients. Your offerings are probably thought of as some of the most important and memorable times in your student's lives.
In our culture we express our values through what we buy. If we view something as important, we are eager and enthusiastic to spend money on it. Just think: how much money have you spent on teacher trainings, retreats, yoga clothes and travel to events?
Your students are exactly the same. They love yoga and they LOVE you! Giving them options to dive deeper into the practice with you will give them a way to express their values. In today's crazy world of false value and advertisements, it's our duty to give our students options so they can spend more money on yoga and less on material stuff that doesn't serve them in the long run.
2. When You Grow Your Yoga Business, You Grow The Yoga Movement
The better you get at running your yoga business, the more people will come to your classes and events. That means more people are doing yoga, plain and simple! Is that not the entire mission we're trying to accomplish as yoga professionals?
By learning sustainable business practices, you'll ensure that your offerings stay booked with dedicated students. That also means you will have a steady stream of income flowing into your business. When you aren't up all night worrying about how to pay the bills, you can focus on what's really important: serving your students!
3. Treat Your Business as A Practice:
Approach your business just as you approach yoga, as a practice. Your business can become a place that you go to work on yourself, to improve, to grow and to expand. If there's something you're avoiding in your business, it's probably what you need to do the most, just like an important asana you're avoiding in your practice.
Successful business owners know that success doesn't come over night, it's a dedicated obsession with doing the little things right, over and over again. Successful business owners care more deeply about the process than the outcome. They don't get attached to the fruit, but know it's important, because without it, they would not practice. Is this starting to sounds a bit like yoga?
Embracing business as a life affirming practice is the next step we must all take as a community if we're going to move the yoga revolution forward. 
In these critical times of rapid change, we must use every tool available to help us spread the gifts of yoga to more people. Business is that tool.
Let's embrace the power of business and entrepreneurship to bring more connection and yoga into our world!