Yes, You Can Start a Home Yoga Practice!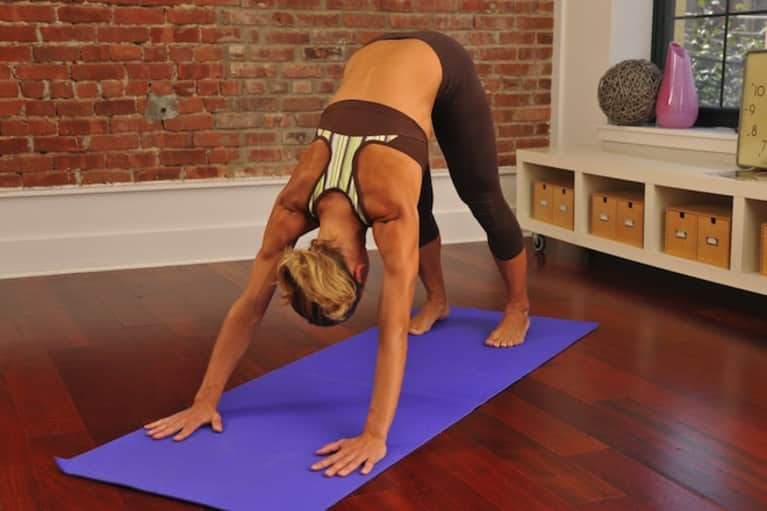 I know how you feel, it was hard for me to begin a home practice, too! And sometimes, it is still an effort.
Often, our intimidation or unsure mind holds us back from beginning our home practice. Or maybe we think our life home is too busy or hectic. Or just maybe you don't even know what poses to do or where to even start?
Home practices can be extremely beneficial for our personal practice, as well as our spirits. Group classes are wonderful to cultivate community and inspire our practice. However there is something magical about rolling out your mat and just letting your practice lead you where it may!
If you've been interested to begin a home practice, but don't know where to start, here are a few steps to help you get started…
Set your space. 
If you create a space that you enjoy, you will be more eager to get on the mat. Designate small spaces where you can lay out your mat, set up a few candles, get your music going, and close the door.
Begin with the basics.
Do the poses you know, they don't have to flow perfectly. They will start you moving and your practice will evolve naturally from there.
Release limitations. 
Allow your practice to be whatever it is, simple or relaxed or strong. Let go of your limitations and just let you practice BE.
Get carried away. 
Let your heart carry you through your home practice, freely going where it is calling. Yoga's not meant to be thought, it is meant to be felt! Open your heart, allow your body to follow, and you will certainly soar!
Just try it once! 
The most important thing about home practice is just to BEGIN. Allow your practice to be what it needs to be, and enjoy yoga for the precious gift it is.
Happy home practicing!