How to Plan for Holidays When You Dread Them
November 18, 2012 — 18:00 PM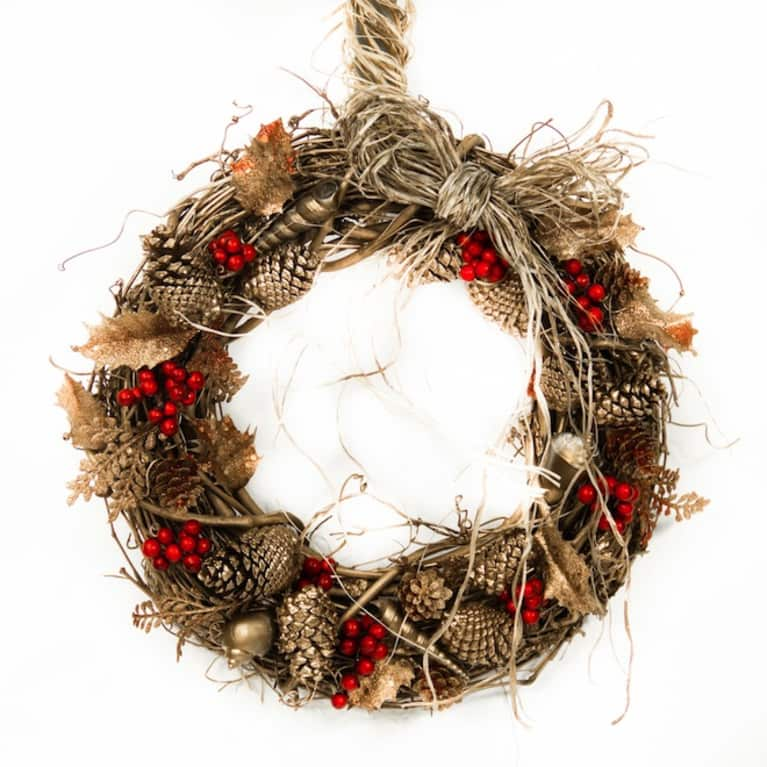 I was born to a mother who did Christmas in a BIG way. The kind where you can't walk across the living room floor on Christmas day because it's littered with roller skates, baseball gloves, doll houses, boxes, wrapping paper, bows … The kind of Christmas where we were often still in our pajamas eating donuts and sitting amidst the chaos when the cousins rang the doorbell for the holiday dinner.
My mother loved Christmas. As a woman who was not particularly domestic in the traditional cooking and cleaning sense, the holiday found her humming around the kitchen in an apron with a big wreath on it making cookies (the apron that she usually wore had a curse word written across it in symbols).
It was all about baby Jesus and advent calendars and lights and music and letters written back to us by Santa in a handwriting that didn't belong to either my mother or father. It was about so many presents that they climbed up and around the Christmas tree and stockings bursting with packages of interesting shapes and sizes.
As the holidays approach now, I anticipate them with a dread all my own. This holiday season will be the fifth without my mother. She passed away shortly after making it through her last Christmas.
And everything has changed.
I find myself crying in the car when "Silent Night" comes on the radio. It's instantaneous and almost subconscious, my reaction. And as the holidays approach right on time every year, it's always the same.
The holidays arrive with so much pressure to be in good cheer. It's no wonder the phrase "Holiday Blues" exists. I don't want to lose the joy of the holidays, but it's important to be realistic about how much pressure they can bring to be happy.
Truth be told, the holidays are riddled with mixed feelings for most people. It is hard not to feel disappointment when expectations are so high. The holiday movies all have happy endings. The greeting cards with smiling families imply perfection. And nostalgia weighs heavy with longing for the past.
How to keep your holiday cheer when you don't feel all that cheerful:
1. Balance social plans with some quiet time for reflection.
The holidays are full of festivities and can quickly become overwhelming with parties and events. Making time for the grief of loss during this season is important, too.
2. Prepare for situations that will be upsetting.
The holidays bring a lot of family time. Family time can bring a lot of old dynamics of conflict that can be incredibly stressful. Get ready for the aunt who wants to know why you're still single, or the sibling who wants to show off her new jewelry.
3. Practice self care.
The holidays demand a lot of time and energy as we rush around buying gifts, wrapping, decorating, baking, etc. We can run ourselves ragged by the time the day arrives. Getting rest, down-time, exercise, and proper nutrition can ward against holiday exhaustion.
4. Make time to remember what it's all about.
There is no arguing that the holidays have become commercial circuses. Whatever your religious or family situation, it's always rejuvenating to remember that the holidays are ultimately about being with people you love and giving kindness away.
5. Keep perspective.
The holidays, at the end of the day, are really only a day out of our lives. The build-up can feel as though you're living it for weeks on end. Months if you consider the fact that the Christmas decorations are in stores in early fall. Live your life as normally as possible. And from time to time, enjoy the little lights everywhere.
It is always a happy surprise when that cheer creeps in.