The Easiest Face Mask for an Instant Glow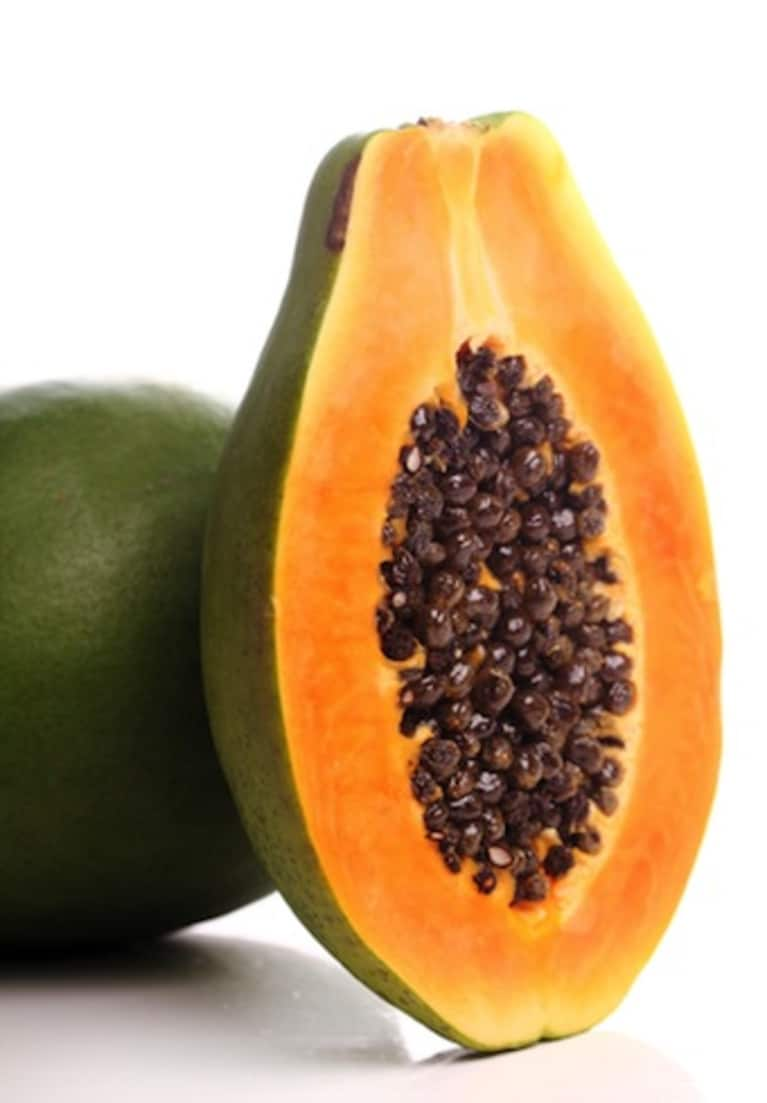 My skin has been chaotic due to the recent weather. Apparently, the hurricane and the blizzard, coupled with sitting in an artificially heated environment all day created some confusion in my body, and it all showed up in my face! My skin was lackluster, dry, and flaky.
I needed an instant skin pick me-up.
Enter the papaya.
I first discovered papayas from Sophie Uliano's book Gorgeously Green, which is one of my favorite go-to resources for green DIY.
Papayas are loaded with antioxidants and can help protect skin cells from damage. And you can find them in your grocery store for less than $5 each.
There are many different ways to apply the papaya to your face. You can rub the inside of the papaya skins on your face for a quick enzyme facial. Some prefer to use pineapple with their papaya. Others mix it with oil or honey.
After some experimentating, I've found that plain-old papaya works best on my skin, but I encourage you to experiment to find your magic formula.
What You'll need:
1 small papaya
1 bowl
1 mason jar
1 wash cloth
Olive Oil
Take the papaya and cut it in half. Scoop out all of the seeds and put the rest of the papaya into a small bowl.
Apply the papaya all over the face, neck, and cleavage.
Massage into the skin and let the papaya sit for at least 15 minutes.
You will have more than enough papaya for multiple face masks, so you can put the rest of the papaya into a sealed mason jar and keep it in your fridge for 5 days. (I like the consistency of the papaya on my face, but if it's not your thing, experiment by adding pineapples, honey or olive oil.)
After at least 15 minutes, wash your face, removing any papaya residue with the clean wash cloth.
Apply 4 drops of olive oil on your skin after it has been cleaned.
Follow-up with your favorite moisturizer and you'll be ready to go -- with a glow!