10 Things to Do Every Day (According to My 8 Year-Old Sister)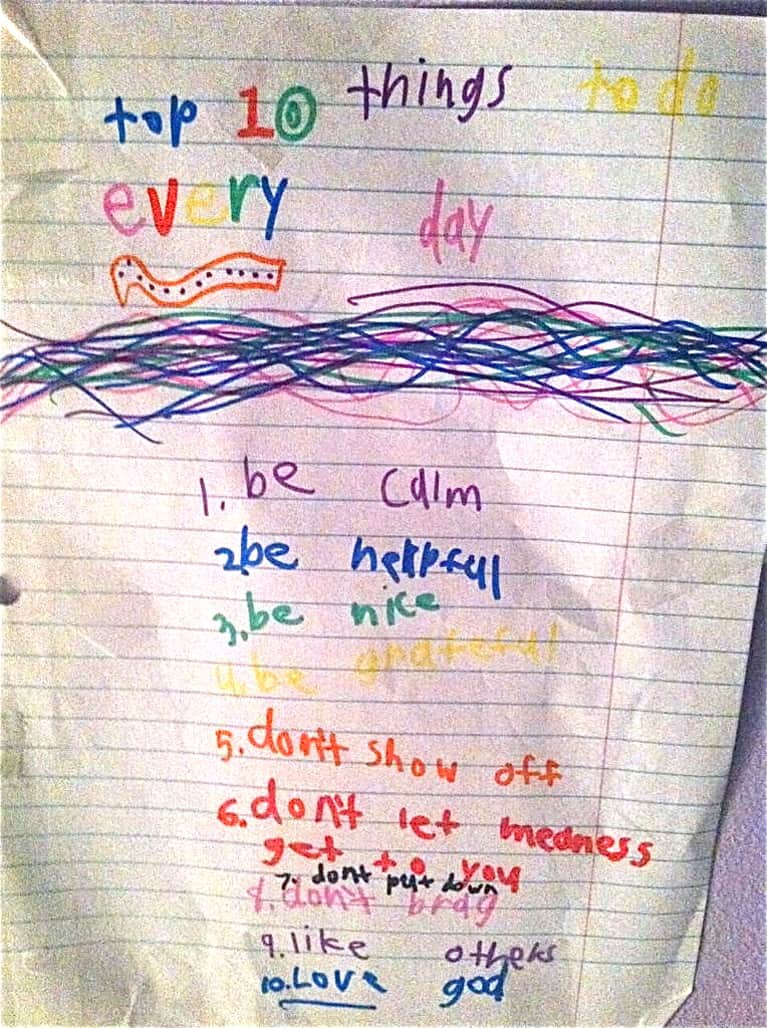 Grace dances through life and always has. She is one of my favorite people to hang out with because she is funny and inquisitive and kind and tender and so thoughtful, but also because the things that come out of her too-wise-to-only-be-in-3rd-grade mouth have a way of wrapping themselves around my heart -- as if Truth were placing her hands on my cheeks, looking me straight in the eye and sharing the golden secrets of the Universe.
OK, maybe that is a little overstated, but there is something quite remarkable about this kid who teaches me to love enthusiastically with an open heart, to be captivated by the wonder within every day, to play and laugh and sing and eat ice cream. By watching how she moves through her life, I am inspired to be a better person today than I was yesterday.
So it didn't surprise me when she came up with this list of "Top 10 Things To Do Every Day". In my heart I have renamed them the "Top 10 Ways to Find My Inner Grace."
be calm
be helpful
be nice
be grateful
don't show off
don't let meanness get to you
don't put down
don't brag
like others
love God