5 Reasons to Read an Erotic Novel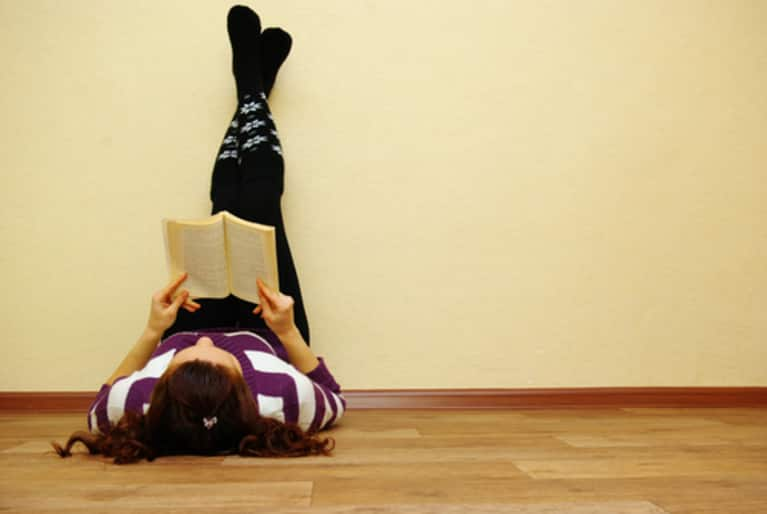 A very close friend of mine is an avid reader. She has devoured the classics, loves contemporary fiction, and spends days on historical novels.
She has crushes on Thomas Jefferson and Ernest Hemingway. She is everyone's go-to friend when we need a book recommendation.
Recently, we were speaking on the phone daily because she was dealing with the stress of having sick parents who lived far away, and she had to face the fast-approaching decisions.
Her mother had two heart attacks, her father crashed his car, and she needed to find assisted living, stat. She had picked up a new book that a friend recommended to her, a trendy novel with heavy erotic undertones.
She mentioned that, while it was not the best-written novel, it was a nice escape from the reality of her tension over her family. I was shocked that she would read anything even remotely trashy, but was also curious about the racy content.
We set a date for some much-needed girl time. As I drove the hour to our chosen city, I was thinking mostly about how to help cheer her up in this tough time of life. I recalled the days when we were 20-something roommates, and how she wore her stress outwardly. Her posture, skin, clothing, and even her hair would reflect how she felt.
When I walked into the agreed-upon café, I scanned the crowd, expecting to see a pale, hunched-over and stressed out version of my friend. Imagine my surprise when I spotted her glowing skin, bright smile, and sassy cleavage-baring dress!
This was not the poster child of the stressed-out daughter of aging parents. Wha-a-at? I searched my brain, trying to figure out what was the cause of all this confidence and radiance, amid such huge tribulations in her life.
Then it hit me: the book!!!
So I grilled her about it. Turns out that an erotic novel is not just some cheezily written guilty pleasure. It can also fulfill many needs! Together, she and I came up with this list, the top reasons to read some steamy, sexy, controversial stories:
1. You'll escape from reality and destress.
She would curl up with her hot book and be instantly transported from her troubles for a while.
2. Sexy, controversial stories can be wildly entertaining. 
Sometimes, when the current book is not holding the reader's attention, it can feel like work to get through it. But not this kind of book!
3. They make for a fun, naughty topic of discussion between girlfriends. 
We giggled our way down Main Street, weaving in and out of shops while touting the benefits and downsides of being tied up.
4. Erotic novels help you get back in touch with your sensuality. 
While reading this book, my friend admitted that she has been reminded of her sensual, sexual side – the one that gets buried under the stresses of aging parents, busy kids, and demanding jobs. Hence the plunging neckline, glowing skin, and radiance.
5. You will rediscover love-making with your long-lost partner after reading them! 
After ten years of marriage, my friend and her husband have benefited from the encouragement of sensual encounters. **
In short, anything that makes you feel sexy, confident, and creative is going to help you feel great, shed inhibitions, and reignite the flame.