3 Ways to Get Over Your Ex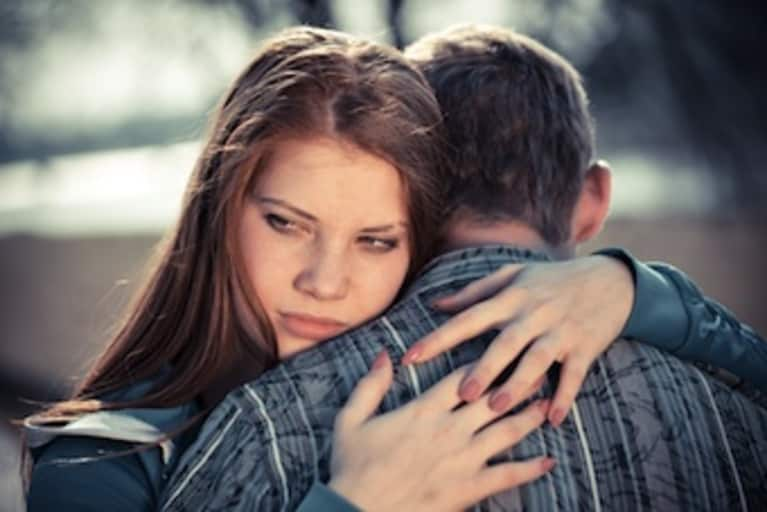 If you're reading this, you're probably not over your ex.
Well, the good news is, you're not alone. I've decided to write about this, because I'm unbelievably guilty of allowing an on-off relationship to go on for ... wait for it .... nearly three years.
I don't know exactly when I became one of "those" women, whose every family member and friend is afraid to ask about my relationship status, because it's either "We're on, things are great!" or "We're totally broken up FOR GOOD THIS TIME," or "We're having some problems but getting through it."
Yeah, right.
The past few weeks I've been working on myself a bit more than usual. It doesn't hurt that I'm halfway through my first 200-hour yoga teacher training. All that asana and philosophy will no doubt get you pondering the meaning of your existence.
So, here are my rules for finally just moving on, and living your life, without the burden of someone you may still love but simply can't have. I'm working on putting these into practice right there with you.
1. Cut off all contact.
It seems obvious, right? But let's all admit, it's so, so difficult. A text here, an emoticon there – and you're hooked again. They say that for every year you were with someone, you should spend six months with absolutely no contact.
Is that realistic? I'm not sure. I certainly haven't followed that rule. But I'm trying.
2. Stop the online stalking.
Oh, social media! It's practically impossible to avoid an ex with Facebook, Twitter, Instagram, and then some. And let me tell you, I claim bragging rights for being the ultimate online stalker. I've had friends in the past shoot me emails out of the blue asking if I can investigate a certain new love interest.
I am GOOD. Is this a quality I'm proud of? No. It means I have zero self-control when it comes to attempting to move on from my ex. Seriously: unfriend them. Stop following them. If you have mutual Facebook friends, consider unfriending them too.
3. Do NOT date anyone else. 
The age-old problem solver! Date someone else to get over your ex! Sorry kids, it does NOT work that way. Sitting across a dinner table with someone who is perfectly nice and good looking will not erase the fact you wish you were sitting across from your ex.
In fact, it kind of makes it all worse. You're out on the town. You look cute. You're sipping wine. And you're with…someone else. So take some time off. Give yourself a much-needed break.
And doing all of this will prove to yourself that you are okay alone.
You really are.
(Especially if you have 2 cats like I do. Shhh…)