Q & A with Ram Dass: The State of Spirituality, Cultivating Loving Awareness, and More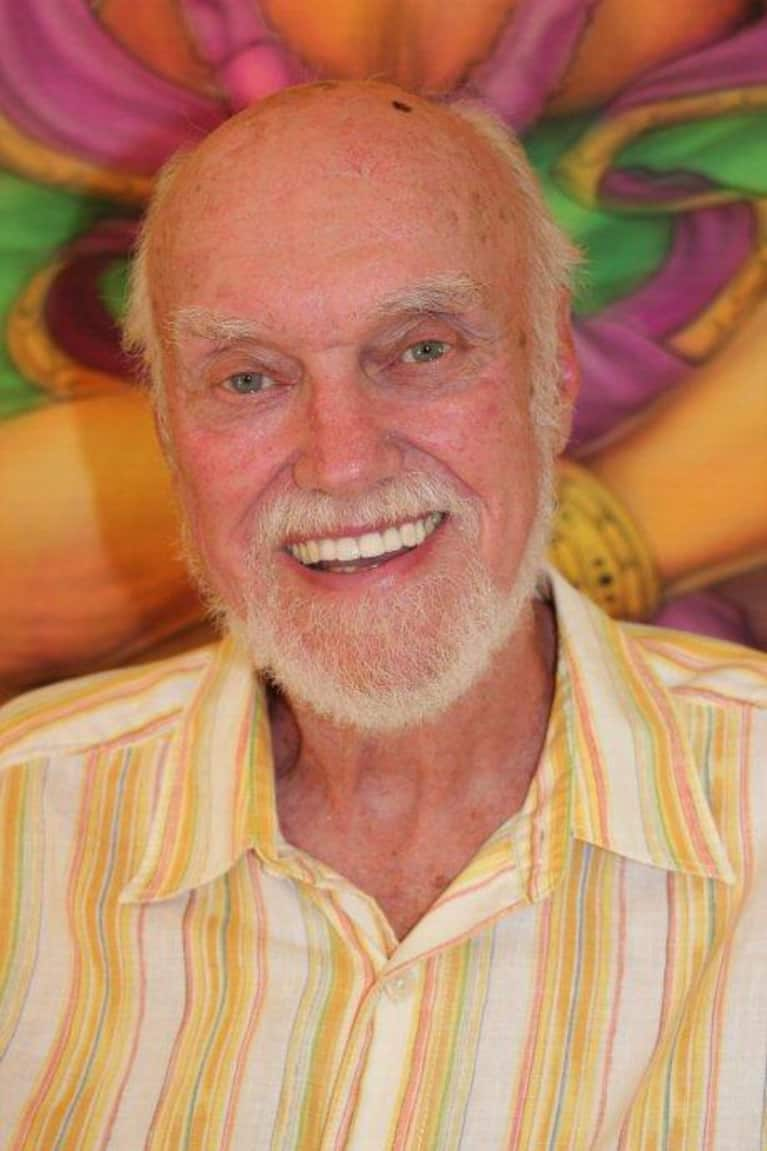 Do all spiritual roads lead to Ram Dass? It often seems that way, especially if you practice yoga. His book Be Here Now is a classic primer on mindfulness and meditation, and has sold over two million copies since it was first published in 1971.
The origin story of Ram Dass is by now familiar to most yogis: Before he became Ram Dass, he was Richard Alpert, a self-descibed high-achiever with a corner office at Harvard, where he was a psychology professor.
He was famously kicked out of the university in 1963 for experimenting with psychedelics along with his colleague Dr. Timothy Leary. Alpert soon went to India to study with a guru who renamed him "Ram Dass," which means "servant of God."
Since then, Ram Dass has dedicated his life to spreading a message of love and kindness. On November 13, Ram Dass is bringing his wisdom to the web, and will be live-streaming a new film, Cultivating Loving Awareness.
We were thrilled that he took the time to speak with us about his upcoming project, the state of spirituality, and more!
MBG: What excites you about spiritual leaders today? What scares you?
RD: Dalai Lama is exciting. Mitt Romney is scary
What's one piece of advice for someone just beginning his or her own spiritual journey?
Go inside into your heart center — don't dally on external phenomena. It's not about religion, it's about spirit. You don't need institutions.
Don't accept other people's judgments about your spiritual path — your path should be determined by your intuition.
How can we be here now in a world with smart phones, email, etc.?
Stay in the moment and take whatever comes your way with ease no matter if it's through technology or any other means.
Do you feel like Americans are more open to your message now than they were in the 70s?
More people were concerned with the spirit in the 60s and 70s. Overall, the culture has shifted to concerns of technology and material things.
It would be wonderful if more people would go inside and feel their spirit. They would then be able to contribute to the development of spirit in the culture today.
Do you ever struggle to live your own message, or does it come easily?
My mind plays ego games and when I catch it I go into my spiritual heart, where the witness is, and I identify with that witness. I find though that these days I am quite entrenched in love and I splash in the Ocean of Love always.
What do you love about yoga?
Yoga allows us to take stock of our energy and it moves that energy to the top of the head where we meet the one.
Please tell us about Cultivating Loving Awareness!
Cultivating Loving Awareness is the path to identify with the spiritual heart rather than the ego—that shift in identification can happen with the words— I AM LOVING AWARENESS — repeated as you focus your attention to the center of your chest in the spiritual heart which is the confluence of love and awareness.
My guru Neem Karoli Baba, Maharaji, as we called him, told me to love everybody, but my ego could not love everybody because it is associated with judging mind. Maharaji was urging me to identify with my spiritual heart or soul and this mantra will get you identified with your spiritual heart where you can exist on a different plane of consciousness. On that plane you will see love in everyone and everything.