8 Anti-Aging Miracles You Can't Buy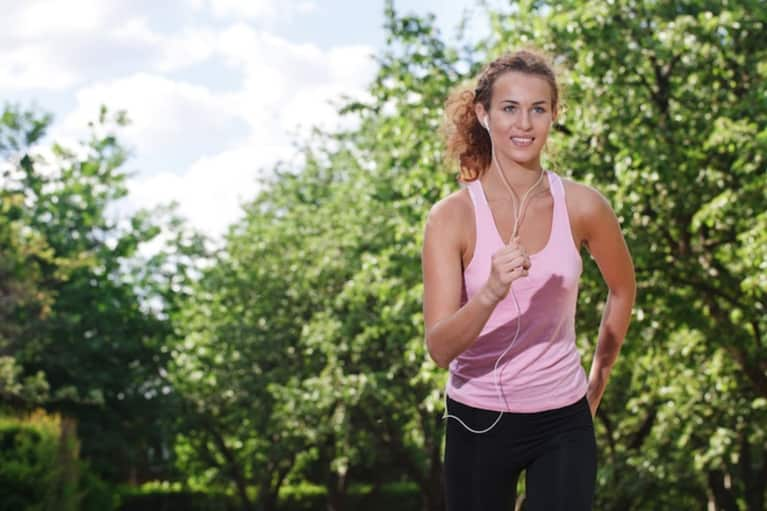 In this day-and-age you could be forgiven for thinking that the fountain of youth is a night serum with a three-figure price tag. Or maybe you're looking at the lines on your face and are tempted to botox them away? Or you keep hearing about fillers ... Could you? Should you?
The anti-aging industry is worth hundreds of billions of dollars. As a result, it's everywhere: in magazines and on billboards. Your local hair salon is now injecting stuff into people's faces, 21-year-olds throw botox birthday parties, and everyone wonders what everyone else is up to.
Yet modern medical research has quietly been telling quite a different story. Namely that there is only one thing determining how old you look: You!
Humans have no set biological clock determining when our looks will fade and our bodies will fail. We all know 50-year-olds who look 90 and 60-year-olds who look 40. It simply comes down to varying health and lifestyle factors.
Here's how to tap into your power:
1. Reset what age you feel!
The phrase you're only as old as you feel holds more truth than any of us thought possible. A recent study by The University of Exeter showed that those encouraged to feel old were five times more likely to be diagnosed with dementia than those of the same age who held a more positive outlook on their longevity.
People in their 90s have run marathons, learned to snowboard, emigrated to new countries. Unless you're literally bed-bound, your mind is likely to be the most prominent factor aging you.
2. Lighten-up on the stress. 
Stress unleashes a powerful rush of chemicals into the body, which eats into your natural reservoir of DHEA (the hormone scientists believe could keep us young).
While no-one can control all the unpredictable elements of life, you can control your reactions to them. Work on becoming more-level headed in response to every day annoyances. Find a hobby (like running, sailing or painting) that allows you to completely switch-off. Pay attention to what relaxes you (a hot bath? Snuggling by candle light? A good book?) and make time for it no matter what.
3. Exercise. 
Scientific studies from all over the world repeatedly show the same thing: exercise keeps cells young! It improves your cognitive function and serotonin levels- therefore it's vital for living a longer, happier life.
While you may rather wrinkle than spend time on a treadmill, low-impact activity done a regular basis can be just as beneficial. Try stretching daily to keep your joints loose and muscles supple.
4. Keep hydrated.
The average person loses eight glasses worth of water a day through their skin. Water circulates nutrients around the body and rids us of toxins, so your health literally relies on it. Drinking more will keep fine lines at bay and your face looking fresh and radiant.
5. Meditate. 
As far back as 1978, a study into transcendental meditation found that those practicing it for less than 5 years were, on average, biologically 5 years younger than their actual age.
While another study, which looked at thousands meditators, found they were 80% less likely to suffer heart disease and 50% less likely to get cancer than those who didn't.
6. Learn something new. 
Have you ever said any of the following statements:
I wish I'd...
Well if I was 10 years younger...
When you get to my age...
It's easy to see your past as a time of unlimited choice and freedom, but really opportunity is always there. Getting stuck in a rut makes you feel old and is detrimental to your health (see #1 above).
It's never too late to try something new and make fresh friends; having a strong social network can help ward off depression and diseases.
7. Eat less.
Scientists may still be completely baffled as to why, but keeping your calorie intake to around 1,700 calories per day will add years to your life.
Avoid eating lots of red meat, salt and high fat dairy foods, and instead fuel-up on fruit, veggies, and lots Omega-3 fatty acids. (Research shows that rodents live one-third longer when given a diet enriched with fish-derived oils.)
8. Keep Smiling!
Having a good laugh is not only physically good for you, it releases endorphins, decreases stress hormones, gets the blood flowing and even works the abs.
While a study by the University of Amsterdam found if you're over 40, smiling will make you look younger!
That's reason enough to crack one right now...