Yoga During A Time of Crisis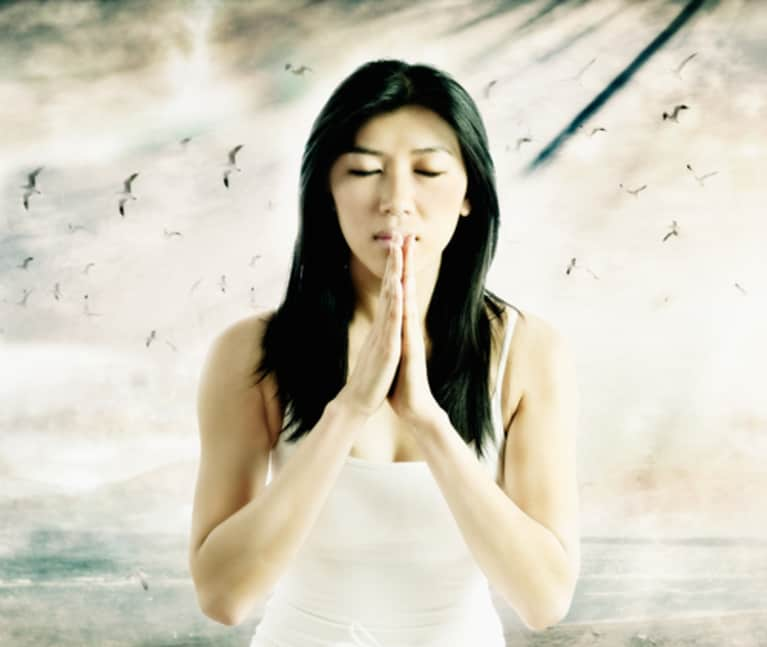 As I anxiously awaited Hurricane Sandy's landfall on Monday, I did yoga. I considered whether or not to practice, whether or not it was self-indulgent.
It's tricky to figure where to turn.
I was concerned for my own safety, but also the safety of those more vulnerable: animals not meant to survive in a hurricane zone, those without homes, those asked to rescue.
Common wisdom was for me to stay put, stay inside, and keep the roads clear. Everything in my home and property was done, put up, put away.
So why not look within and steady my internal tumult?
I practiced some variations on the Ashtanga primary series. The pace, breath, and heat of it burned away some nerves. Lifting from savasana I did feel lighter and warmer. More readied for the storm.
Preparing my internal landscape reminded me that I'm always better equipped to look outward, to assess clear-eyed the bigger picture of a storm of this magnitude, from this steadied place.
What does yoga mean in times of crisis? 
Yesterday it was a beacon, an offering, a safe space. My hope is to always receive that gift to replenish my own reserves, and to translate that fullness to my larger community. Yoga is that sweet balance-- look inwards, but not too much. Don't tread towards self-absorption. Look outwards, but not too much. Don't lose Self.
Today is the quiet breath after the storm's howl.
Trees are down. Power is out. Cities are submerged. I'm gazing wide-eyed at the absolute power of the natural world. As we recharge and re-sync our internal landscapes, perhaps we can meet that power as clarification, and help one another rebuild out of devastation.