How Yoga Can Help Heal Trauma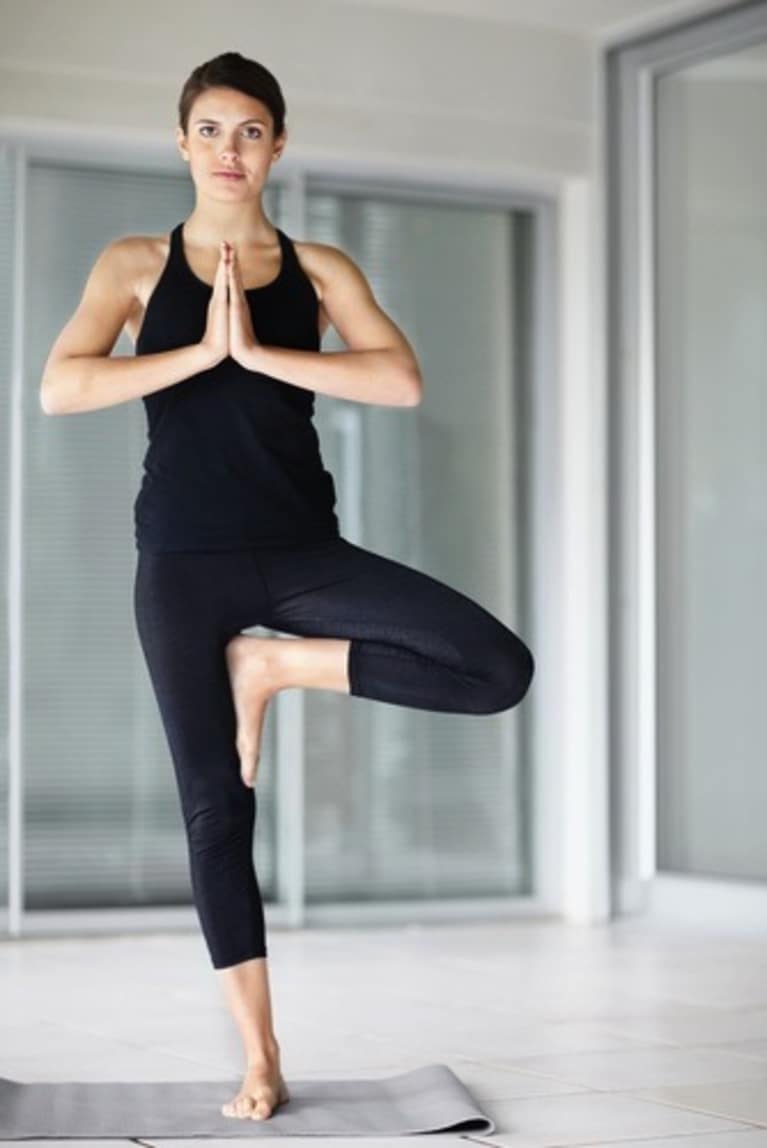 After I finished graduate school, studying Women's & Gender Studies, I decided to do yoga teacher training. One of my many reasons for doing teacher training was that I wanted to teach yoga to specialized populations, specifically those affected by sexual violence.
As someone who is a survivor of sexual violence, I have always been interested in other avenues of healing trauma. Sometimes talk-therapy and medication isn't enough. Sometimes we need to heal our trauma through movement.
For me, movement has always been extremely important. After going through a body trauma, like rape, it was difficult for me to be inside my body. As a former dancer, I was used to moving through spaces gracefully and fluidly. After the rape, my body felt rigid and stiff. By this time, I had already quit dancing, but knew I needed an outlet to move my body. That's when I found yoga.
After a couple of months of practicing, I noticed several changes: my mind was clearer, my body was looser and stronger, and my breath was stable. I was still seeing a therapist and on an anti-depressant, but I knew these changes had the most to do with moving the trauma through and out of my body. Healing had taken place.
Teaching yoga to specialized populations, such as survivors of sexual abuse, is going to look a bit different than teaching yoga to those who haven't experienced this type of trauma. Working on grounding and feeling safe in the body is something many of us take for granted. This is so needed for those of us who are dealing with body trauma.
In yoga for survivors, we work on reclaiming control over our bodies. We do this through breath work and restorative/healing postures. It is important to emphasize safety, security, and empowerment in these classes.
I am not a therapist, but I believe I can be a starting point for someone exploring his or her options when healing the imprints of trauma on the body. Even in my regular classes, I want my students to feel safe and comfortable with me.
I want any student who is struggling with trauma to feel comfortable to come up to me after class (or before) to talk to me, to ask me questions, to just ask for support. I always strive for my yoga classes to be safe spaces, and I feel like this idea is discussed often in the yoga community at large, but its implementation isn't there yet.
My advice for teachers who are working with survivors of any trauma: go into teaching a class with an authentic intention of creating a safe space, and truly embody this.
Don't just say the words. Before I teach, I often say to myself: I intend to be loving, supportive, and personable to these people, and meet them where they are at today. 
I find that, when I hold this intention, students are more willing to open up to me. They begin to trust me, which is an amazing gift.
If you are a student of yoga, who is also a survivor of trauma, know this: you are not alone. I know, it's corny, but it's true. Also, look for a yoga instructor with whom you feel safe and compatible—someone who you feel has your best interest at heart.
I know what you're thinking: How will I know? 
You'll know—trust those lovely guts of yours.
And if you ever come to my classes, know that there is someone in the room who has dealt with a similar trauma—know that I have your back.