5 Myths About Being a Working Mom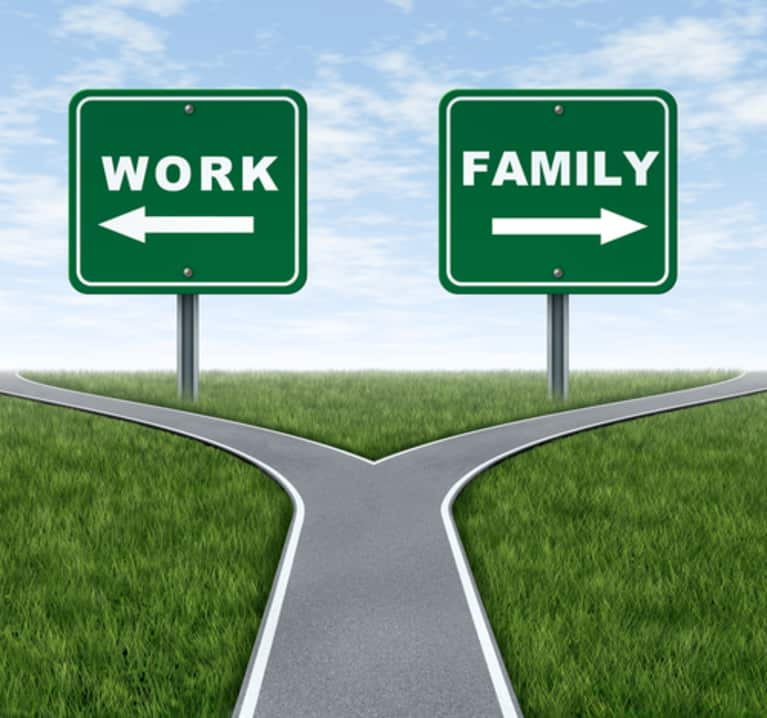 I am a regular working mom. I'm not trying to "have it all" or to climb the corporate ladder. I'm just trying to take care of my family and remain connected to myself and my community in the process.
For me, life balance is not a destination, it's an ongoing process, and a commitment to my core values. It's a promise to keep checking in with myself to determine whether or not I'm in alignment, and to make adjustments if necessary.
Along the way, I have uncovered five myths and discovered five truths that have helped me gain perspective.
Myth one: There is a hard line between work life and the rest of "life."
Truth: Life is fluid. 
We cannot just unplug one part of ourselves and turn on another because its 5pm. We live in a globally connected, online, 24/7 world. We do, however, have the choice to turn off our devices and commit time to ourselves and our loved ones. Share a meal together as a family. Read a book on the couch with your child. Take the dog for a walk. Have a bath. After lights are out and the house is quiet, does it really matter if your computer comes back on and you check your work email? I don't think so.
Myth two: You can do it all.
Truth: No matter how amazing and capable you are, you cannot do it all. 
You cannot be all things to all people. You cannot be in two places at once; and you do not have infinite stores of energy. Be kind to yourself. Ask for help. Delegate. Accept a less than perfect job. Say no sometimes. It really is ok.
Myth three: Once you achieve balance, you can move on to other things.
Truth: The only constant in life is change.
Life ebbs and flows. Sometimes things are smooth and other times they are rough. The only control you have is over your reaction. So take a deep breath. Bring yourself back to the middle when you veer off course. Stay clear and committed to your core values. Balance is an ongoing journey, not a destination. Recommit to the things that nourish you, and keep going!
Myth four: Giving to others makes you a better employee, friend or mother.
Truth: You have limited time in your day and space in your life. 
If you allow one part of your life to dominate, other parts will suffer. You are no good to anyone if you are burnt out and exhausted. Make time for yourself. You may only manage small gestures on a daily basis (reading on the bus to work, a short walk with a friend at lunch, five minutes of meditation before bed) but it all adds up.
Myth five: Too much structure creates rigidity.
Truth: Creating a system will calm the chaos. 
Cook extra portions of meals and freeze them for easy weekday dinners. Organize batches of lunch ingredients in your fridge for easy access. Set up a family cleaning schedule and tackle a different room every night. Break down large household projects into smaller pieces. If you create systems that work for you and your family, managing the "life" portion of the equation will not be so overwhelming.
**
Above all, remember to be kind to yourself. It's a real challenge to try to keep it together as a working mom. You are not alone. Reach out to other moms for support. The best thing we can do is to expand our circle of compassion: share our experiences with honesty and humor, and help each other out along the way.