The Real Secret to Finding Lasting Love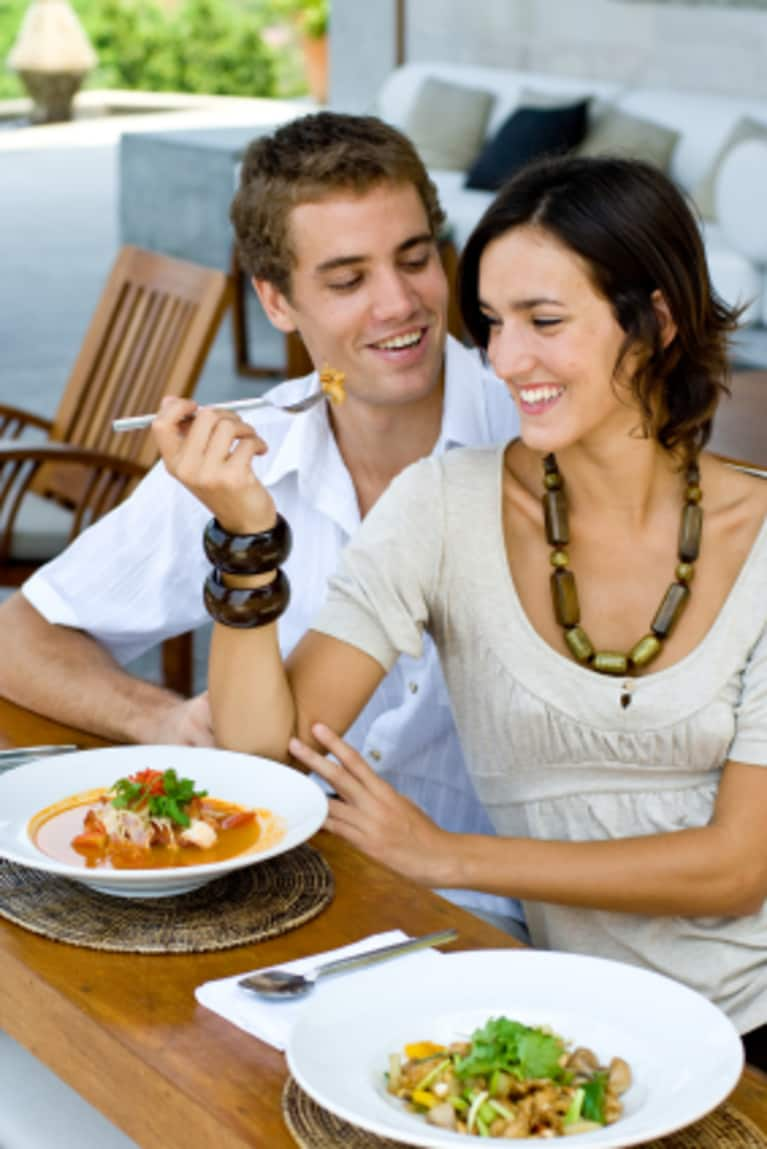 You see it on television and in the movies. You've read about it in books and novels for years. I'm talking about lasting, deep, passionate and unbreakable love.
What keeps so many from this experience? What is the magical formula that draws this kind of love into one's life?
Magnetic attraction is a term used to describe the energy that initially draws two people together in this way.
However, this is hardly what ultimately keeps this connection going or allows it to deepen.
While it is a great starting point, it's not, as many have painfully learned, what carries the relationship to transcendent levels of love.
At first the newness of the experience can be its own drug, as sexual energy and physiological reactions rule the day.
Sometimes this works and sometimes it doesn't, as eventually this passion wanes and the reality of the connection starts to surface. When I say "reality of the connection," I mean the true motivation, intention and interest of each person in continuing the relationship.
This is when many become disillusioned or heartbroken. This is also when many can use a story like this to keep themselves from being vulnerable ever again, which only further slows down the process of finding true love.
The above example is common in the dating world. For one who is very intent on experiencing the love they dream about, it's helpful to approach this from a different level of awareness. Here is a major point to keep in mind:
Your highest intention as it relates to the way you perceive your own survival is the one that will determine your next experience.
In other words: your true intention creates your life. If you are after the "feeling" of being loved or the "need" to be loved without concern for the character, intentions or interests of the person who offers this to you, you could attract someone with the same intention.
You'll be left with the realization that there is no match beyond any encounter that satisfies the mental or physical need in some way.
If you believe that all men or women in relationships do is use you, then this belief will rule your experience as you will attract only those who will validate this truth. The result? Another failed relationship.
If you do not believe you are worthy of true love, you will find a relationship that proves this to you, by attracting a partner who reinforces this.
Below are six major attributes to consider developing in yourself that will help to put you in the most powerful creative space to find true love: 
1. Love yourself. 
You must believe wholeheartedly, regardless of what you have been through, that true, lasting, passionate, unending love is something you deserve and is possible. This is the only way you will begin to be open to receive this love.
2. Be authentic from the get-go. 
You must be confident and faith filled enough about who you are in order to be willing to be the most open and authentic about who you are right from the start of any relationship you enter. People are attracted to others who are comfortable with themselves.
3. Respect yourself. 
You must be at a place in your life where you have come to fully respect, love and honor yourself. This is how you will attract and individual with the same balanced mindset. This is also how you will be able to avoid getting in a relationship with anyone who is not of this more mature mindset. This will keep you headed, without unnecessary delay, toward the vision you hold.
4. Give fully. 
When you are interested and feel respected enough by the person with whom you are in a relationship, you must be willing to give of yourself fully and unconditionally and become vulnerable to loss.
5. Be vulnerable. 
Nothing ventured nothing gained is the motto here. Again, the synchronicity of the universe is that without faith, there is no possibility for the creation of what you desire to emerge. You must demonstrate this faith through your willingness to be open, honest and fully loving when you feel it without condition.
6. Trust life. 
You must be able to have the faith to trust the silence. Just because nothing is going on the surface of your life does not mean that the universe is not working on your behalf to help you manifest this deeply desired intention of true love.
You will be tested many times on your journey. But remember, it's only the ones who can withstand the storms, fatigue and questions of personal survival who end up putting the flag in the top of the mountain.
It is up to you: You can settle or you can strive for every bit of your dream until it arrives or until you realize its been in front of you the whole time. Regardless, this elegant universe will support you on each step of your journey.
**
The choice of how you will be supported is what is always up to you. There is nothing more magnetic and attractive then falling in love with someone who honors, respects and loves you more than you love your own self.