How to Successfully Navigate a Breakup
October 30, 2012 — 20:58 PM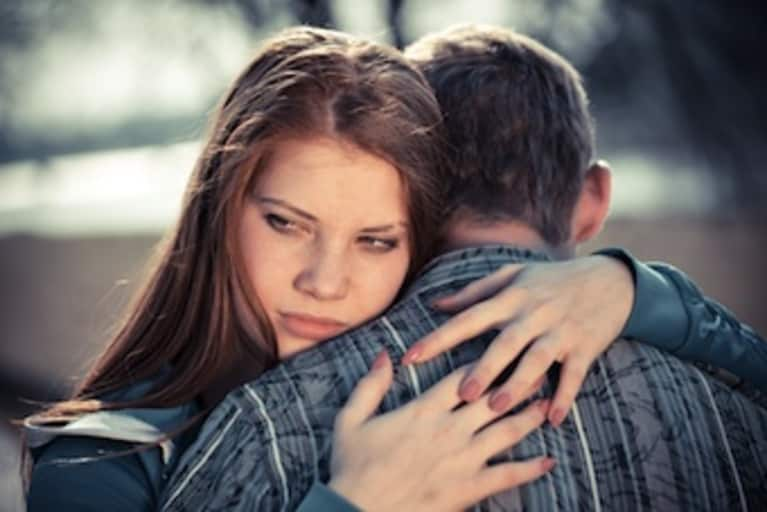 A week ago, my boyfriend and I decided to end our relationship. On the outside, we seemed like the perfect couple, but in reality, we had been struggling for months to find a balance between what we wanted for ourselves and our future.
Rather quickly it was decided that things were not working and within the week, movers arrived to take away his share of our home.
Now I'm left to decide how I can best transition into single-life again. I'm actually doing much better than I would have anticipated with the change and I can attribute it to almost a decade of dating, break-ups, and learning how to successfully dodge life's never-ending curveballs.
Here are my current tips for maintaining emotional stability and mental sanity post break-up:
1. Focus on the present. 
The hardest part of this breakup has been letting go of all the future plans we made together. So much of my life had been wrapped up in getting ready for our next steps together, that I start to get very overwhelmed when I feel like I'm "stuck here starting all over, again."
Anytime I catch myself getting down over futuristic thinking, I take a deep breath and remember to be here now.
It's the same way I managed to quit smoking. (A craving only lasts five minutes and apparently so do break-up related meltdowns!) When I take a step back from my anxiety and stress and realize that wherever I'm at right this second is okay, it helps keep my life in perspective.
2. Practice gratitude. 
I'm healthy, I have a job and I've had some incredible experiences over the last year. None of these things have changed and whenever I start to focus on something negative, I tell myself to think of three things I'm happy with in my life right now.
Rewiring my brain to always look for something positive in my situation has helped me realize how incredibly lucky I am.
3. Feel your emotions (even if they suck). 
From the readings I've done for my work as a psychology instructor, I've learned that one of the most effective therapies for depression is training patients to foster a mindfulness based on awareness of their emotions.
Whenever I start to feel sad or lonely, I acknowledge those feelings. I don't dwell on them, but I don't ignore them, either. Trying to constantly push away bad feelings will eventually wear you down psychologically.
I was out shopping this past weekend and walked by a greeting card section and realized I was suddenly feeling very sad. I stopped to examine the sadness and figure out its source.
The cards served as a reminder of all the holidays coming up. Even though I was still sad, at least I could see where that was coming from and remind myself to start making plans with family this year and maybe look for some volunteer opportunities.
4. Express yourself. 
Finally, the biggest source of support for me has come through my writing and my website. As a healthy living blogger, I realized that I had to address the break-up, as my readers would surely notice something was different in my life. I decided to post a video on the situation and the response has been overwhelming. I was apprehensive to open my heart up for the world to see but the amount of love that has been poured into it has helped put a smile on my face and faith in my future. I will fall in love again and it will be spectacular.
You can watch the video here.