6 Natural Ways to Cool Flare-Ups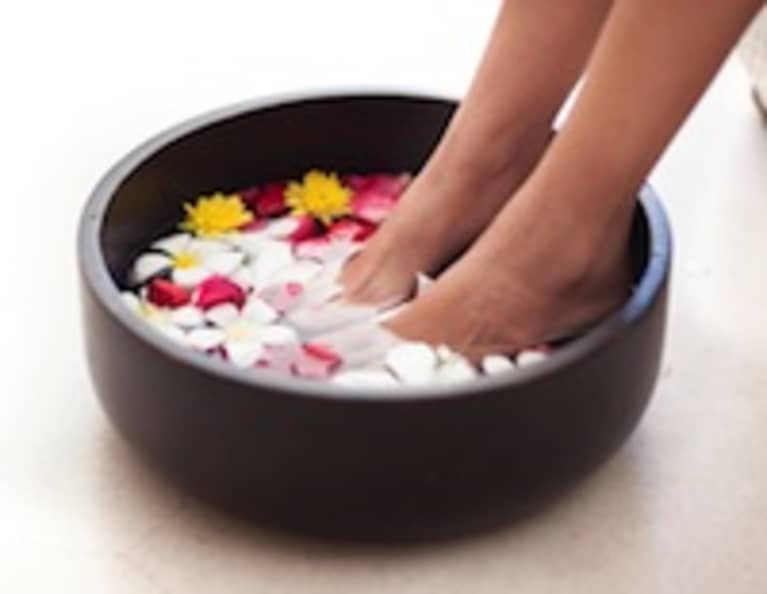 Is it just me or do most people have health issues they need to work on and around?
Know anyone who has perfect health and energy all the time? It might be your low back, shoulder, neck or a recurrent infection.
In my case it's the right side of my sinus and jaw that is sensitive to mold and stress. It flares up if I eat something too hard, inhale a load of mold spores, or if I am physically or emotionally drained.
I do my best to avoid taking antibiotics and find that the key to keeping my flare-ups on the downlow are to take these easy steps as soon as I feel it coming on.
Here are six ways you can prevent flare-ups naturally: 
1. Hydrate, hydrate, hydrate. 
Drink two large glasses of room temperature water with a squeeze of lemon every couple of hours. This keeps the blood volume up so that inflammation and infection can be swept away by blood and lymph that is flowing to the area.
2. Skip the animal products, wheat and sugar for today, and tomorrow if you can. 
Meat, dairy, refined carbohydrates and sugar are acidifying and create inflammation in the body. No need to add fire to a flare-up
3. Add foods and drinks with natural enzymes. 
Enzymes are those special chemicals that break down inflammatory mediators, so add in a few servings of fresh pineapple, papaya or green vegetable juice to tone it down.
4. Get in touch with nature, via your feet. 
Contact with the earth with the soles of your feet, known as grounding or earthing has been shown to reduce inflammation. At least 30 minutes on a daily basis may be enough to calm a flare-up that is the result of free radical damage. Beach or park nearby?
5. Bathe in Epsom salts for at least 20 minutes. 
Magnesium is a natural muscle relaxant and can ease a muscle strain. It is best absorbed through the skin and the body will not absorb more than it needs so overdose is not a factor.
6. Rest or de-stress. 
Flare-ups often co-inside with times of stress whether at work, home or physically. It often is during times of travel, transition or when demands are highs on the body or mind. It might be time to regroup, go to bed a couple of hours early, and let yourself repair and unwind.
Most importantly, get the care you need if flare-ups are chronic and are affecting other areas of your life. There is no substitute for proper treatment of a health condition. Get the relief you need to live your best life and serve your purpose.