Beat Holiday Stress Without Becoming a Mess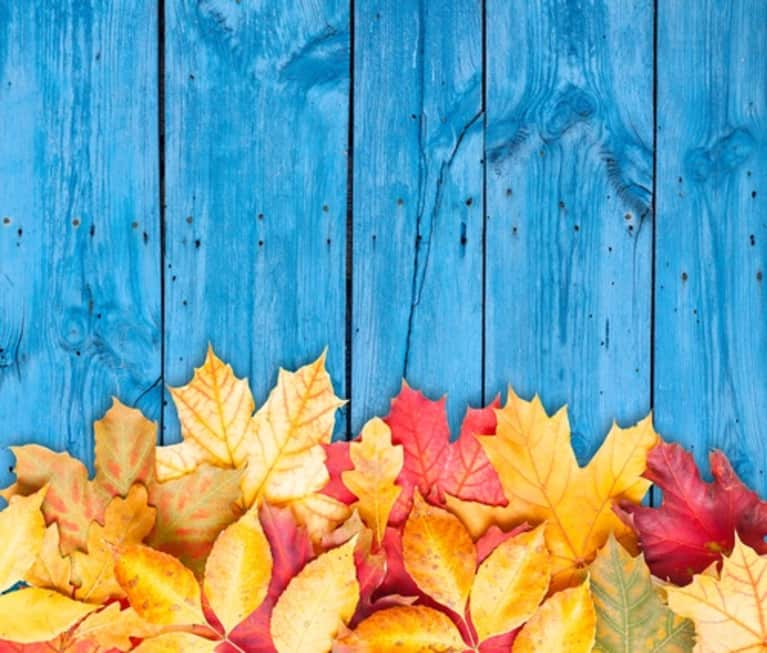 In theory, or at least in the classic movies, the holidays bring peace and joy and love for all mankind. I remember as a kid, I loved the magic of the holiday season. My only stress at the time was Santa Claus, whom I rather feared.
If you find this silly, just think for a moment: A big ol' fat guy coming down your chimney in the middle of the night? That's scary to me.
I was also convinced that if I were on his naughty list he'd kidnap me and take me to the North Pole and force me to work day and night with the elves making toys for the nice children.
Thankfully, mom was right and this never happened. As the presents piled up year after year, and I stayed safe in the States, my fears began to fade.
Other than that, the holidays pretty much rocked: school vacation, lots of presents, yummy food and playing in the snow.
As I grew up, the holidays seemed to come faster with each passing year, bringing less joy and a load more stress. Suddenly, working with the elves seemed like more fun.
Instead, crowds of adults and kids on school vacation surrounded me as I went running around stores buying lots of presents. At home, I'd be making food that I hoped people would enjoy and trying not to eat too much myself so I could still fit in all my holiday frocks.
Throw in the occasional shoveling of snow, and I found that over the years, I was effectively burying the magic of the holidays.
Once I hit my thirties, I was certain the magic was gone for good. A few years ago, I even swore off the holidays in an effort to escape the whole drama. When I realized that wasn't the answer, I figured out some tools and techniques to get me through with less stress so I really could enjoy the season.
To make YOUR holiday more magical, try these easy strategies:
1. STOP, DROP & BREATHE.
Remember the firemen's advice to put out a fire: Stop, Drop and Roll? When you start to feel that fire of overwhelm taking over: (1) Stop whatever you are doing, (2) Drop, by either sitting or lying down if available, and (3) Breathe deeply into your abdomen.
Take 5-10 deep breathes, slowly inhaling deeply and exhaling in the same fashion. Your blood pressure will go down and with the extra oxygen you'll begin to feel better almost instantly, clearing your mind of mental clutter so you can be more calm and effective.
2. Turn it around. 
The holidays bring with it all those things you think you have to do. What would happen if you didn't do some of the things you thought you had to do? Chances are, the world would still be running without being worse for wear. And you would have the time to do those things you have wanted to do.
For the longest time, I felt I had to send out Christmas cards to everyone I knew and met around the holidays. I didn't want these cards to be impersonal, so I painstakingly handwrote a personal message to each recipient. For hours, I'd write what I thought was the perfect thing to say to each of my friends, family and colleagues to wish them a joyous season. By the end of thesesessions, I was anything but joyous.
A few years ago, I decided to give up writing any cards (yes, a bold choice I know!). The results were rather amazing. Not one person expressed anger over not getting a card. (In fact, some applauded me and followed my lead.) I used the extra time to have fun testing holiday recipes in the kitchen, a much more magical way for me to spend my time.
3. Watch the way you talk to yourself.
Rather than telling yourself I have to, why not think of it as I get to? I've spent some holidays surrounded by friends and family while others were spent more solitary. Each has its benefits but it's easy to overlook what we have and want something different. Until we have something different and realize we really wanted what we already had. So, with this minor shift in words, you make a huge leap in your perception.
Take the following examples:
I have to spend the holidays with my family. This sounds like a chore and thoughts of crazy families like the one depicted in National Lampoon's Christmas Vacation come to mind. There is no escaping it; it just has to be done.
I get to spend the holidays with my family. By changing just one word, it sounds like you have got the golden ticket. You GET to do this! It's a joy, and, isn't that what the season is all about?
4. Family stress? Get a partner in crime.
Whether your family resembles the National Lampoon crew or the Partridges, as the saying goes, there's always one, especially at the holidays. There may be one person who is going to push your buttons. Whether it's politics, religion, your choice of partner, career, or color of nail polish, they are sure to rub you the wrong way and get under your skin.
Avoid this by getting a partner in crime. Yes, that one person who understands you, and you can relate to and look out for each other to avoid negativity and undesired drama. For example, when negative Aunt Nellie tells you how the country is going to fall apart because of the president you elected, positive Uncle Peter pipes up that pumpkin pie is on the table and get it while it's hot.
You can also turn it into a fun game. Instead of listening to drama queen Aunt Jean complain about life and all her ailments, you and your partner in crime could take bets on what ailment she'll mention first, how often, and what pills she'll discuss. Rather than trying to drone out her every word, you'll find yourself hanging on to each one to see if your guess was right.
5. Drop expectations.
It's better to give than to receive but you spent a fortune on Fran's gift while she doused you with dollar store trinkets. Get over it. Drop expectations. What can you do this holiday season to make life easier for someone else (a friend, family member or complete stranger) with NO expectation of anything in return (not even a dollar)? Just purely a gift.
A random act of kindness, whether it's paying the toll for the person behind you or simply sharing a smile. Giving really is a gift you give to yourself too. Not sure? Go ahead a try it. You might be surprised.
6. Enjoy NOW.
I often think back to the many holidays I spent with my father and my late husband. There are so many happy memories and I cherish them all. Time flies and things change. The only thing that is constant is now. And never again will we get this moment.
Whatever stressful events the holidays have in store for you, there is joy in the moment if you look for it. Sometimes, it's hiding under a mountain of snow, but it is there.
Make finding it an adventure.