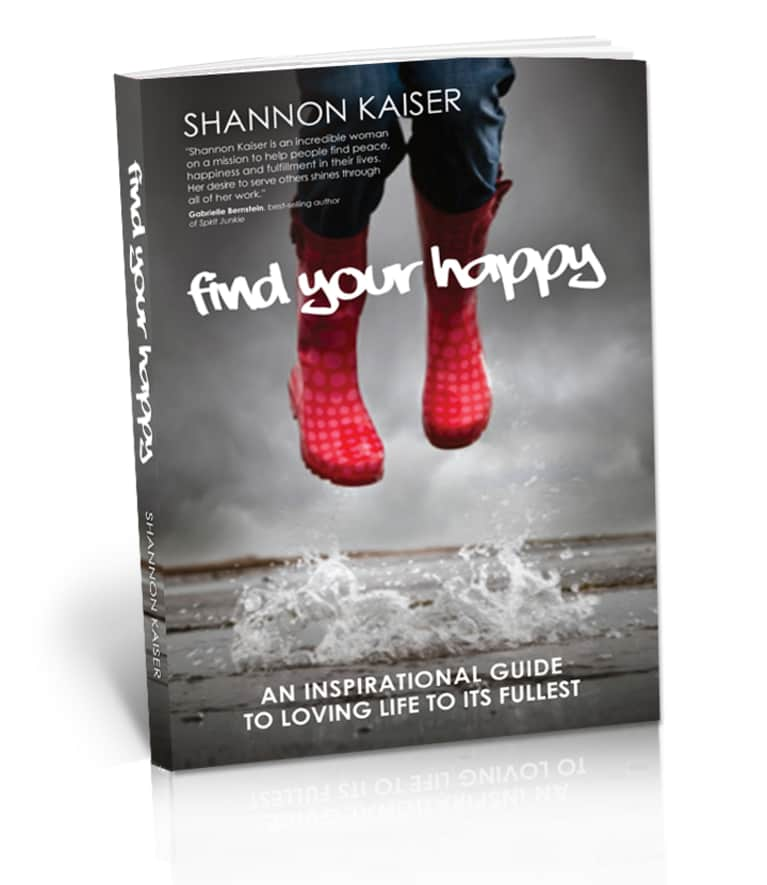 The past few years, I have been on a full- time mission to improve my life. After leaving corporate to start my own business and become a self-help author, I realized I needed to practice what I preach.
That meant overhauling everything in my life that no longer served me. I dumped men, bad habits, organizations, friends, where I lived, and emotional baggage.
I've managed to reinvent myself into someone I am proud of. What I realized is that you are never too old or too young, to change directions. As long as your heart is your compass, life will work out in miraculous ways.
Happiness is not some far off destination...it is a place that rests inside of us and gentle pulses all of the time.
Our only job is to be honest with ourselves and continue to remove the emotional clutter that keeps us from being happy.
What I learned was that if you are brave enough to go inside of yourself, and do the heavy work, the releasing of everything that feels safe, including resentments, life long habits, situations that no longer bring you joy, and you stand up and walk away from the familiar, if you recognize each situation as a lesson and opportunity to learn and grow into greater love and truth, you will find your happy.
But most of all, I took full responsibility for my life, and every situation and person in it. I allowed my life to unfold as it is. My unhappiness was proportionally tied to my lack of self love. I realized I had the power to change, and take full accountability for my own life.
It is up to you, to face the truth and forgive some extremely harsh realities about yourself, but when you do, you will find your happy.
If you need a jump start these tips can help you find your happy: 
1. Clear out Clutter
You don't have to wait until Spring to clean out your space. Overhauling your space on a regular basis can help clear out emotional, physical and spiritual blocks. Anytime you remove unwanted things from your life, it sends a loud and clear message to the universe that you do not want anything unwanted in your life. Actions will always speak louder than words, so start clearing out clutter.
2. Focus on Better Feeling Emotions
The key to happiness is recognizing that life is full of ups and downs and real happiness is being able to embrace the down times as much as the highs. If you are feeling low, focus your energy on a better feeling emotion. Turning to gratitude is one of the easiest ways to feel more peaceful in the moment.
3. Put Yourself First
There is a reason the airplane stewardess tells you that in case of an emergency, oxygen masks will fall, and you must put on yours before you help another...because if you don't help yourself or show up for your own self first, you can't be there for others fully.
Contrary to what society teaches us, taking care of yourself first and foremost is the fastest route to true happiness. Many of us, especially women, feel like our self-worth is tied to the wellbeing of those around us. If others are not properly taken care of, we cannot rest. But when you take care of yourself first, you can be there for others more authentically.
**
Our outside works will always project our internal state. So naturally if we are stuffing out body full of sugar or junk, not exercising, and holding resentments and negative thoughts, we cannot get to happy.
In contrast by putting yourself first, respecting your beautiful body and loving yourself for your unique contributions is the golden ticket to being authentically happy.
Self-love is respecting yourself enough to never stay in any situation that does not bring you joy. Which means if you feel stuck you have a choice - accept it and find the joy in it. Or remove yourself completely.