How to Stop the Winter Blues Before They Start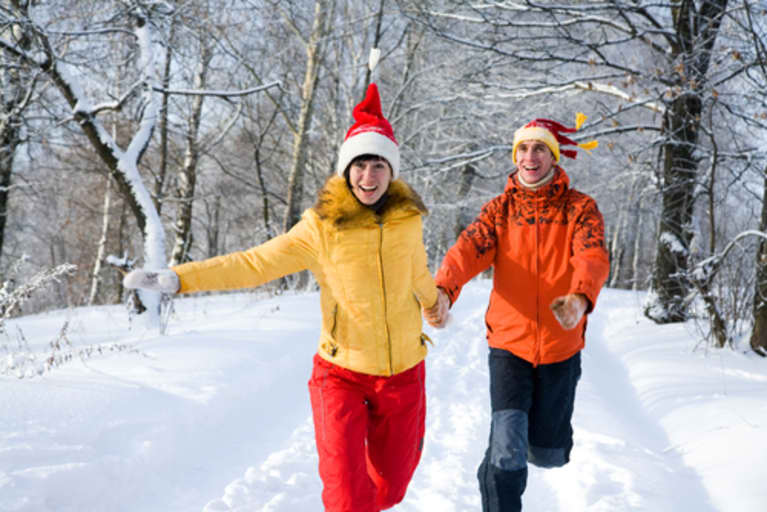 According to Mental Health America, up to 25% of North Americans experience some form of the winter blues.
I am one of them.
I used to hope that, by some miracle, the blues would skip a year and I'd be spared. That instead of feeling fatigue and depression, I'd be bustling with enthusiasm throughout Winter.
One of the most valuable lessons I've learned from yoga is that I am responsible for my own experience. By hoping and fearing that somehow this year would be different, I was keeping myself stuck in the same cycle.
Last year, I made the decision that instead of waiting for the winter blues, I would take action. This proactive approach has made me feel like an empowered woman on a mission.
Here are six things that have helped me beat the winter blues:
1. Get eight hours of sleep a night. 
When life gets busy, rest is often the first thing we sacrifice. Commit to your sleep schedule. Let your head hit the pillow around the same time every night, and give your body the rest that it needs and deserves during this time of year.
2. Supplement your Vitamin D. 
Most North Americans are Vitamin D deficient, especially in the months that we are deprived of sunlight. I take a Vitamin D supplement every morning to make up for less sunshine. Consider adding one to your routine.
3. Eat a balanced diet. 
Craving heavy carbohydrates comes hand in hand with the winter blues. Combine these cravings with holiday goodies, and who wouldn't feel fatigued? Make a conscious effort to fill your body with foods that give you energy. Eat with intention and notice when you're reaching into the chip bowl.
4. Consider bright light therapy. 
If you really feel the winter blues and they limit your quality of life, consider investing in a light therapy lamp. Adding this to your morning routine gives you exposure to an artificial light source that mimics sunlight and tricks your body into thinking the days are longer.
5. Get your body moving. 
When we're tired and it's dark out, it's easy to skip that morning workout, or head home at 5' o'clock instead of hitting your mat. Commit to moving your body. Whether it's yoga, running, dance or any other activity, stick with your routine. Do what makes you feel good and it will give you energy.
6. Show yourself some compassion.
We live in a fast-paced world where slowing down is difficult. Listen to your body and pay attention to what it's telling you. If you're doing all the right things and still feel run down, maybe it's time to take a break. Every once in a while give yourself permission to curl up under a warm blanket and hibernate.