What Is Acupuncture and What Can It Do For Me?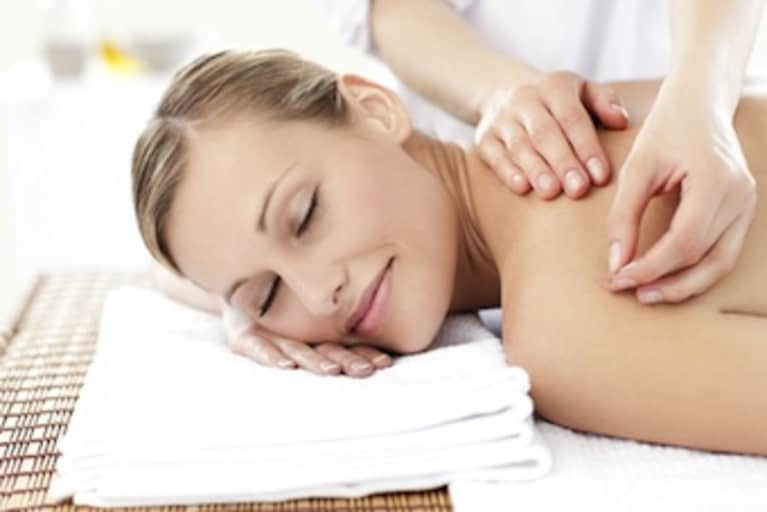 I am an acupuncturist. Typically when I tell someone that I stick needles in people for a living they pause, raise one, or both of their eyebrows, and look at me inquisitively.
Usually this is because they know someone who could be helped by acupuncture, or they know someone who has been helped by acupuncture.
But sometimes they just haven't encountered this field before. And truthfully how often do you get the chance to freely ask anything of a practitioner standing right in front of you?
I always smile and answer the questions they direct my way. Here are the ones I get asked most often about acupuncture: 
1. How does acupuncture work?
Acupuncture is the stimulation of points on the body to adjust our ability to heal. The first thing to know about acupuncture is that it is not a one-time thing. This type of bodywork is all about repetition and dedication. At my family's practice, we prescribe appointments in what we call "cluster treatment plans," which usually include at least six appointments.
The cells at any specific acupuncture point are triggered to tell the nervous system (and therefore the brain) how to react in ways that create a specific healing effect. The more frequently you sensitize these cells, the more your body remembers to adjust for itself. Point stimulation can be achieved with heat, oils, pressure or, more traditionally with fine needles.
2. Does it hurt?
This is tricky as everyone feels pain at different levels and many pain sensations. Most of my clients fall asleep on the table after a few minutes and tell me that they find acupuncture to be far more relaxing then it is painful.
It should never feel like a vaccination shot or like you're having blood taken: the needles are just too small. But occasionally it can hurt. Some points are very sensitive and some people are very sensitive to exterior stimuli, whereas others feel no sensation at all.
Sometimes the only way to break up tissue in an old injury is to cause a little pain (similar to massage), but any uncomfortable sensation goes away very quickly.
If you don't like the way one practitioner makes you feel, then you shouldn't give up. Try someone else. Each practitioner will have different techniques of stimulation.
3. Can acupuncture help this, this, or that?
Yes!
Acupuncture brings your body to its most optimal health. It utilizes point prescriptions, herbs, heat therapies, anti inflammatory techniques, neural pathways, massage and nutrition to teach your body how to find balance. This means that many things we struggle with in our health can be helped, if not completely adjusted utilizing acupuncture as one of the modalities.
Pain relief is achieved by not only enticing immediate reactions in the body, but also by creating heightened range of motion and faster healing in injury sites. Digestive ease is found using points that tap into the nervous system in control of digestion and stress. Insomnia is soothed with points triggering sleep hormones in the body to rebalance themselves as pertaining to night and day cycles. The list goes on.
4. How did you get into that line of work?
This one is easy! I am second generation and I studied my behind off!
When you grow up in an acupuncture clinic, the sights and smells of the different modalities become nostalgic, and the philosophies become second nature. It is in my blood, it is embedded in my memories, it is in my nature.
It isn't what I do, it is who I am. I enrolled in Oriental Medical college when I was merely 21, the youngest ever at my school at the time. It was something that came so naturally I may as well have been eating a stick of broccoli.
That didn't make it easy however. Years and years of studying and interning, practicing and diagnosing, making flash cards, and taking exams, were all followed by rigorous state board exams in California.
We acupuncturists may be humble, but each of us worked hard to get where we are, so always ask this question of your practitioner. Let their story inspire you and never stop asking questions.
Lastly these inquisitive minds will ask me for an acupuncture point that they can use to help with their headaches, or backaches, allergies, joint trouble, or digestive problem. At the end of the conversation people usually nod and smile and I like to think they go about with a little more knowledge behind their eyes and a little more health in their hearts.