Insights from an Ex-Corporate Road Warrior: 6 Easy Ways to Exercise on the Road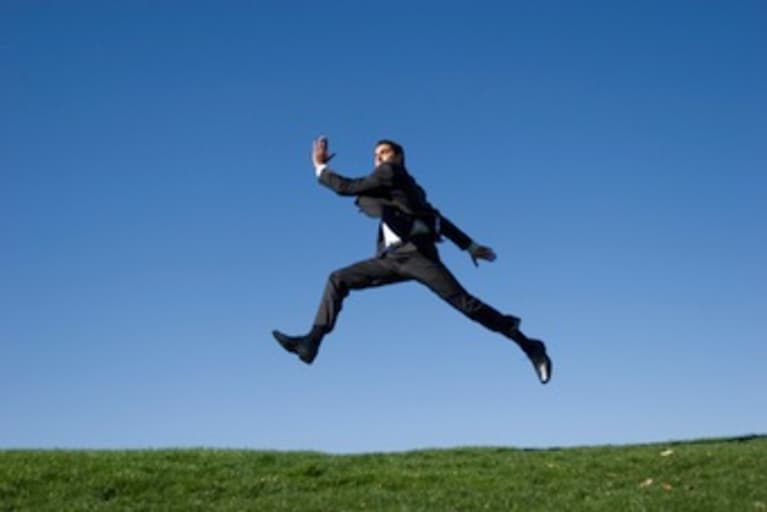 For several years, I was a corporate road warrior, traveling to many parts of the country, sometimes for weeks at a time. Let's face it: work travel can take its toll on your mind and body, and it's hard to stick to good habits when your daily schedule is always changing.
Here are some tips that I used to keep my body moving while traveling for work: 
1. Choose wisely: Pick your hotel based on its fitness offerings. 
I have seen the growth of hotel and gym cross-promotion over the past few years. There's Sports Club LA/Ritz Carlton, Exhale/Fairmont, just to name a few. See if these brands are on your company's preferred hotel list. Be aware that you may be charged a daily gym fee, but many companies reimburse these fees as travel expenses.
Have no fear if you are not staying in a metropolitan area. I stayed in Nebraska at a Holiday Inn and had an arrangement whereby guests could use a local gym in town.
The bottom line is, seek and you shall find.
2. Ask and you shall receive: Leverage local gyms in the area. 
If the hotel gym doesn't work for you, check out gyms in the area. I have walked into gyms, explained my desire to maintain my fitness routine away from home and have walked away with complimentary guest passes for the duration of my stay.
It doesn't hurt to ask, most like-minded fitness managers will empathize with you.
3. Do yoga. 
Sitting on a plane for hours coupled with the stress of getting to your destination can result in stiff joints and an agitated mind upon arrival. Relieve all of that with the power of a yoga class.  It's easy as going on Yelp to find a class in your area that suits your needs.
4. Invest in a jump rope. 
It's easy to pack and you can use this in the comfort of your room. (Although this could result in some angry neighbors!) Jumping rope burns approximately 14 calories a minute according to the Mayo Clinic, so start jumping!
5. Kill two birds: Go sight-seeing and get your run on. 
One of the biggest complaints I have heard and experienced from work travel is not being able to explore the place you were working in. Get a workout in and check out your locale by mapping a run around town using MapMyRun (www.mapmyrun.com).
6. Listen to what your body needs (most important!) 
Be mindful that any kind of travel can be physiologically taxing, so listen to your body. I used to think that my workouts always had to be at maximum intensity. So on the road I'd push my limits and then wind up being less productive at work because I was so drained from the travel/workout combo.
Remember that a 20 minute walk around town is better than nothing! If that's what your body is craving then go with that!
Would love to hear your tips for tips for staying fit on the road!