Election Day Astrology
October 31, 2012 — 11:08 AM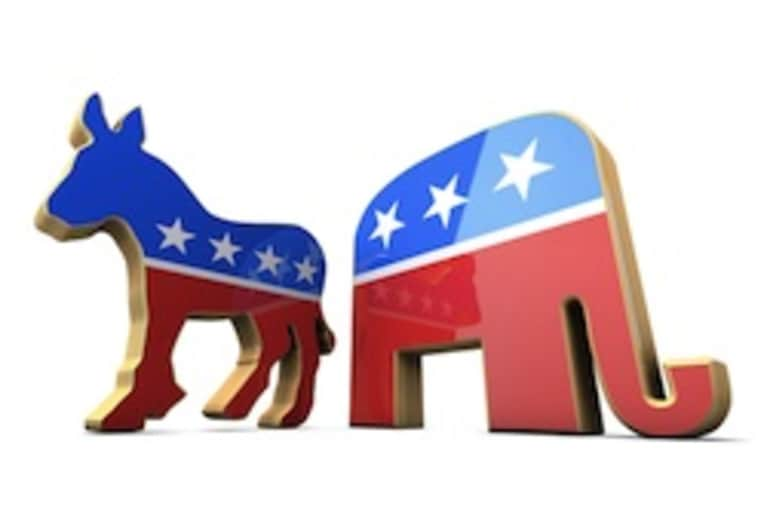 Given the frenzy surrounding the upcoming election, I wanted to look at how the planets will impact not only the candidates, but also we the voters.
Specifically, I want to focus on the planets of November 6, 2012, and how they'll affect our mind, emotions and spirit.
These planets are Mercury, the Moon, Mars, and Jupiter. All of these planets will be in fire and air signs, which symbolize enthusiasm, celebration and idealism.
Let's take a closer look at each planet's role on this upcoming momentous day!
Mercury
Mercury rules the mind, communication and how we express our literary talents and abilities. On Election Day, Mercury will be in Sagittarius.
Sagittarius rules higher learning, optimism, and abundant thinking. Mercury in Sagittarius will have us feeling excited about the possibility of expressing our votes and feeling like we are all coming together for the greater good.
If only it were that simple.
Mercury in Sagittarius will also be retrograde on Election Day. When a planet is in retrograde, it's metaphorically-speaking stalled, neither able to move forward or backward. When Mercury is in retrograde, it is not a good time to start things, sign contracts or possibly even vote for the next leader of our country.
Not to fret though, this will have us truly examining who we are voting for and why.
We might feel a little fuzzy in our thoughts and communication, but we will also have the ability to dig deep and finish some brilliant projects if we're able to be patient and calm.
The Moon
The moon rules our emotions, our mother and our subconscious. On Election Day, the Moon will make a shift from dreamy Cancer (where the moon is at home) into fiery and proud Leo.
Leo rules abundance, confidence, ambition and courage. The moon in Leo will make our emotional natures warm and proud, and we will be more righteous and opinionated.
We will want to come together and celebrate and election night will certainly turn into quite the party which Leo encourages.
While we will demonstrate brilliant emotions and convictions, we will also need to be aware of the tendency to be overly expressive and blunt in our verbal reactions with others.
This will be a great time to come together for social or leisure activities; no one will be shy about expressing where they stand this election season.
Expect some emotional fireworks.
Mars and Jupiter
Mars and Jupiter rule our spirit nature. On Election Day, Mars will be in Sagittarius and Jupiter will be in Gemini.
Mars rules the way we express our ambitions and how we lead.
Jupiter rules our spiritual and philosophical natures and our how we express our deepest desires.
Mars in Sagittarius will have us going full-swing into the day with a fighting spirit for change and brotherhood.
Jupiter in Gemini will leave us more connected to the spirit of communication with others and we will delight in being a part of such a historical event.
With both of these planets being in Air and Fire signs, we will be moved by our hearts and it will feel like we are able to be enthusiastic but still critical and analytic in our judgments.
With this combo, expect and be on the lookout for some expressive and literary media coverage on Election Day 2012. T
Bottom Line
Even though by Election Day we will have been inundated with negative and spurious campaign advertising, the planets will provide us clear direction.
Mercury is urging our mind to become calm and focused even in confusion.
The moon is urging us to be proud and victorious, but to notice the arrogance of our ego.
Mars and Jupiter are urging us to express our spirit with optimism, but also to be aware of where we are skeptical and critical about our political operations and systems.
In the end, it won't be about who has won, but about honoring our deeper values and the process of coming together as a country.