5 Tips to Get Better Sleep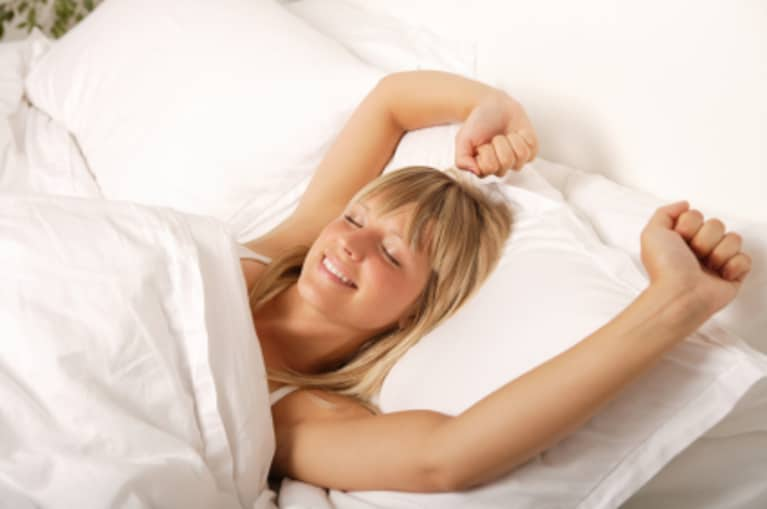 The quality of your sleep profoundly affects the quality of your life. Yet because, like breathing or blinking, it's just something we routinely do, we don't give it that much thought. And so our bedrooms become a place to stuff clothes, rather than somewhere to unwind. Or a handy spot to charge all our electrical equipment overnight, rather than somewhere to completely switch off.
We all know if we don't get enough sleep most of us will rapidly deteriorate into a coffee-guzzling monster (with the emotional patience of a three year-old).
But what of the quality of our sleep?
Here are five ways to get better sleep: 
1. Banish any clutter in your bedroom.
Instead, make your bedroom a happy place to be, filling it with textures that delight you. If you can, install sympathetic lighting (aka nothing that causes you a headache). When you go to sleep, your mind consolidates the memories of the day. If these are negative, you will be subconsciously making them stronger.
2. Turn off gadgets. 
This means turning off laptops, TVs and (if you are really going for it) setting your phone on to airplane mode
When we close our eyes, so much more goes on than the body putting-up a little "Closed for Business" sign overnight. If your sleep is consistently interrupted, you are interfering with important body regulating functions and are also more likely to have attention and learning difficulties during the day.
3. Swap bright colors for softer tones. 
Like it or not, color profoundly effects our mood. Surrounding yourself with energizing tones like hot pink or bright yellow is counter-productive when you want to chill out. Instead, try to stick to calming colors: pastels, aquas, soft rose, whites. Notice what tints and shades make you relax a little when you look at them.
4. Decorate with things you love. 
Fill your walls with pictures that make your soul sing, and keep only patterns, objects and books you love around you. We all hate that "getting out the wrong-side of bed" feeling. When you wake-up, you want to be in an environment that fills you with gratitude.
5. Get organized. 
The spaces we inhabit reflect us on a far deeper level than most of us would ever think possible. if your cupboards are threatening to explode and there is enough mess under the bed to scare monsters, you're hoarding too much. Do a charity clean out and let go. You will fill lighter, calmer and all the more serene for it.