3 Ways a Plant-Based Diet Changed My Body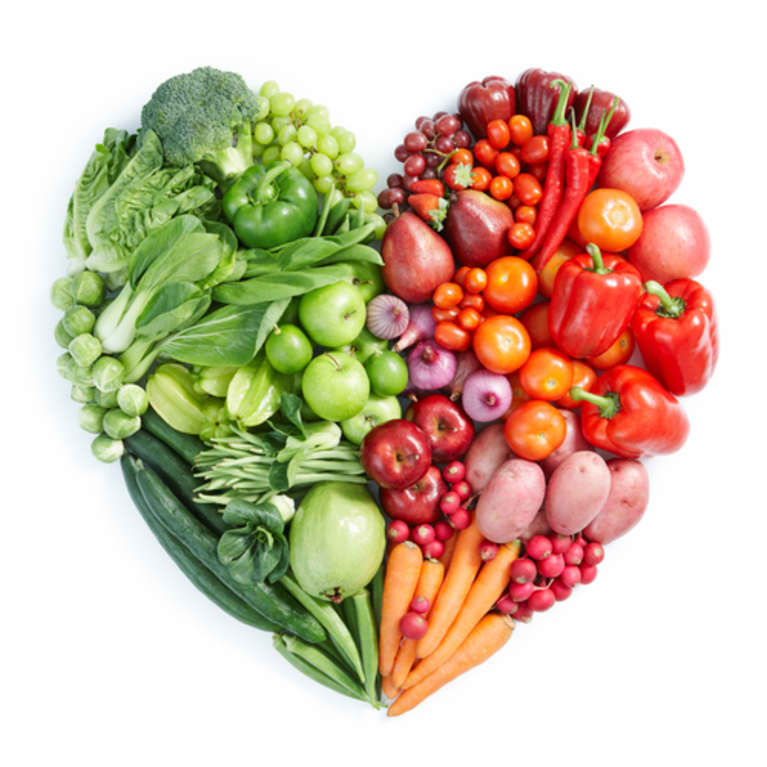 I've always been a healthy eater. As a child, I remember answering a questionnaire that my favorite food was salad. (Though I'll admit my favorite dressing was blue cheese back then!)
As a 20-something adult who's since developed dairy allergies, and a keen sense of the benefits of a plant-based diet, I've really come into my own in terms of holistic wellness.
I am passionate about superfoods, creating healthy recipes, writing about my wellness quest on my blog, animals and the outdoors, and my dedicated yoga practice.
These passions have led me to a plant-based diet and, let me tell you, the changes in my body and life are innumerable.
These, however, are three of my favorite improvements that I've noticed about myself since committing to a plant-based diet:
1. I no longer need caffeine. 
That's not to say I don't still drink green tea and yerba mate when I want to, but I haven't had coffee in months. I love coffee. I drink it black because I adore the flavor.
I did not give it up mindfully, I just sort of stopped making it and switched to tea, then switched from that to lemon water. I find that this energizes me plenty, and often I don't even make a pot of tea in the morning, opting for herbal in the afternoon or evening instead. It's nuts!
I'm grateful for decaf coffee because, at some quaint cafe in the future, I know I'm going to yearn for that delicious coffee flavor.
2. I have so much more energy. 
Not the type of "waking" energy I discussed above with my lack of a need for caffeine, I feel like that is more of an "alertness." This energy stems straight from the abundance of super foods in my diet.
Aloe vera juice first thing in the morning, spirulina in my green smoothie, the protein from chia seeds, the antioxidants in goji berries, the powerful energy from maca powder, the fiber from mesquite powder, the healing properties in bee pollen, warm lemon water, the probiotics and enzymes in kombucha…when one adopts a plant-based diet, the body can naturally detoxify. I attribute my body's ability to react so positively to these detoxifiers to the fact that I've adopted a plant-based diet.
3. I enjoy cooking more. 
As any dedicated healthy eater knows, a good deal of time is spent in the kitchen chopping, prepping, packing, and cooking food. I religiously pack my lunches and have taken my "DIY Junkie" title to a whole new level. The best part is, I love it! It brings me sincere joy to whip up a raw, über healthy dessert and watch the looks of pleasure on my family and friends' faces as they eat it. Same goes for my dinner and appetizer "health-ified" (as I like to call them) recipes.
Meals brings people together, foods that taste good and fortify the body are the best kind of food in my opinion, and bringing such a dish to your next family gathering is the best nutrition gift you can give your loved ones.
That said, I'm not going to ignore the flip side of this coin. Eating a pure, plant-based diet can limit options when traveling, when you're dining out, etc.
This is where I suggest we all adopt an element of flexibility and mindfulness.
It's also another reason to be generous. Get your buns in the kitchen and whip up something delicious and healthy to bring and share, if you're dining with others. If you're going to a restaurant, Google the menu ahead of time.
**
Most importantly, remember that the body cannot be nourished by a plant-based diet if havoc is being wreaked on the body in other areas. A calm mind, rested body, and nourished spirit all play key roles in our health and wellness.
So, while you're in the kitchen with all that spunky, super food-induced energy, remember to move slowly. Move with mindfulness. Maybe hum a song, or heck, sing it at the top of your lungs…in your underwear! Have fun. It will keep you young!
Be happy, be well, be harmonious.