10 Steps to Magical Parenting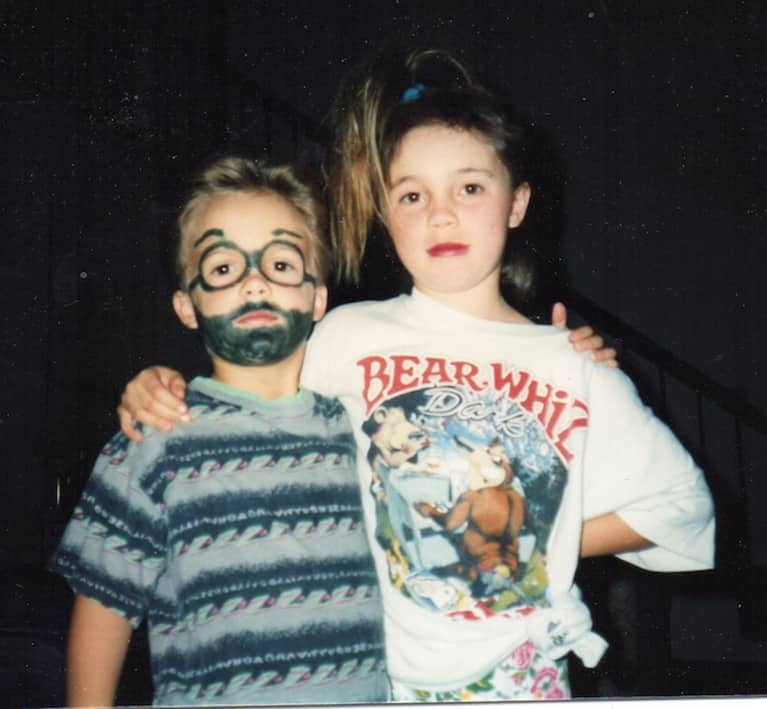 Be careful how you treat your children; one of them may grow up to be a writer. Every time my mom talks to me, she ends her statements with "this is going to end up in your blog, isn't it?"
She's been worrying about how I represent the family ever since I wrote my first personal essay in high school.
"They're all going to say this poor girl has a crazy mother!" she worries.
As a matter of principle, my dad is firmly against all things related to social networking and values his privacy. Therefore, he's often blissfully unaware of how many times I mention his words of wisdom. He may duck out of photos and refuses to create a Facebook profile, but his presence is alive and well on the internet in my stories.
As I contemplated why I so often write about my parents, I realized how wonderfully blessed I am to have these two particular people in my life. They are not perfect. With the years my dad spent in the Marines, and the years I spent in the oncology ward, our family has faced extraordinary challenges.
Yet, my childhood was still filled with adventure. So many articles advise parents on how not to make mistakes. Parents stress about their children's diet, education, and wellbeing. Still, as in all areas of life, it is off the beat path where the magic really happens. So, before you wrap your kids in bubble wrap and obsess about their SAT scores, read these tips. Get a little crazy. Give your children something to write about.
1. Have Hobbies (lots of them, the weirder the better)
Both my parents have an array of interests. My dad can be found in the driveway using his telescope to record the latest cosmological phenomena, while my mom prepares her bike for an afternoon ride. Whether they are collecting rocks, canoeing, baking bread, or growing a garden, my parents don't believe in boredom.
True, the garage is sometimes overflowing with space paraphernalia and scuba gear. Some of the hobbies get abandoned like the art of Feng Shui which required a bowl of salts that the cat kept flicking all over. Short-lived or life-long, my parents taught me to have passions. I can enjoy activities simply for the bliss they bring me and the challenge of trying something new.
2. Drown the Living Room in Books (and cut the cable)
When we were kids, my mom decide we no longer needed TV. Instead, she read to us every week night and we picked classic movies for the weekends. I had no idea what my friends were talking about when they discussed The Real World.
My parents house is still a shrine to the written word. I attribute my success in school, my imagination, and my life calling to the fact that my parents are always sneaking off to get in a few hours of reading. Between the two of them, they get pretty darn close to knowing everything (in case you have a question about The American Revolution, trains, Buddhism, or time travel). I am also grateful that I learned a cheap and easy way to entertain myself. When all else fails, I go to the library.
3. Fight the Man (be a rebel)
My dad loves a good debate. He never lets me make flippant statements without backing them up. Over pancakes and a cup of coffee, we can analyze the world's problems from all sides. My mom is more of the vigilante, grassroots-type.
On one memorable rainy afternoon, a walk in the riverbed turned into an attack on the markers set up for the golf course that would eventually bulldoze the beautiful mountainside. Even though our actions were ineffectual and illegal, I'll always remember feeling like a character out of The Monkey Wrench Gang. My mom has also risked her job to speak up for teachers' rights. Between the two of them, I have grown up expecting to be the change.
4. Create Wonderlands (out of medicine cabinet ingredients)
I believed in Santa Claus until the fifth grade. Every year, my dad created a path of soot footprints and a touch of cotton beard caught in the grate. When I was sick, I always came home from the hospital to a new surprise like my room being filled with balloons (my four brothers were all recruited to blow-up pack after pack until the carpet disappeared).
Every homecoming was celebrated for a full year of treatments. I'll never forget the little details my parents put into making life joyful. To this day, my mom brings me small gifts every time she visits. Even if it is just a pack of Costco underwear, it reminds me that my parents are sweating my small stuff.
5. Get Lost in the Wild (and hike on the cliff's edge)
I've always pitied people who didn't go camping as children. There is no greater potential for disaster than a family camping trip, and we all know the best stories are survival tales. Once, my mom and I had to blow a mattress up at a local gas station using the tire air machine. I've never laughed so hard. As kids, we went every year to my great grandmother's cabin. We spent idle days eating thimble berries and making up ghost stories about the abandon shack.
This summer, my dad picked a section of the Pacific Crest Trail that happened to be a Level 4. I could see the shadow of his hand hovering over my backpack as I edged along the narrow trail. No one acknowledged how dangerous the path was until we got to the bottom and my dad said, "not a word to your mom."
And that's how family legends are born.
6. Ask Your Children Who They Are (and love the answer)
My mother loves personality tests. With five very different children to study, she has tested us all and can lecture on the enneagram at a moments notice. I call upon her services when I need to understand a friend or co-worker.
The beautiful thing about this specialized attention is the acknowledgement that we all approach life from a unique perspective. None of us turned out normal. From the gay go-go dancer to the nerdy unshaven Humbolt twins to the lone wolf to the drama queen, we have each given our parents a different set of joys and challenges.
So, while all the rest of the world may find us confusing, it's nice to know at least two people enjoy solving the puzzle.
7. Develop a Family Culture (with traditions, folklore, and a lexicon)
There are phrases and references I sometimes use before realizing that those words only make sense within my family circle. My aunt and dad love a good scare so we have full folktales about kids under the cupboard and yellow-bellied spiders that uniquely traumatized our childhood.
My dad spent a lot of time overseas so when he was home we had a tradition of going to breakfast at a local diner before school. He always ordered The Tractor Race Special. The memory of those breakfast reminds me of how little it takes to make someone feel loved and important.
8. Adopt a Menagerie (no pet is too exotic)
When I was ten, the boy down the street had an iguana. I decided I had to have one too. I launched a pre-birthday campaign to lobby for said lizard. I got it and named it J.P. after the movie Jurassic Park. I let him swim in the bath tub and took him for walks on a leash.
We have also had three guinea pigs (Chewbaca, Mr. Bigglesworth, and Wicket) who roamed free in the yard before eating each other. My mom grew up with a pony, dogs, cats, a duck, and a raccoon. Some of my favorite stories from her childhood involve taking Susie the raccoon backpacking. There is nothing quite like the splendid chaos of tons of kids and too many creatures. I've grown-up expect life to be a little messy and knowing the lick of a furry friend can lessen almost any hurt.
9. Make the Wrong Choice (every once in a while)
Go ahead and attach your military-issued parachute to the little red wagon and let the neighbor kids go for a ride on a windy day. Make cookies for breakfast. Forget how many inappropriate scenes are in your favorite 80s teen movie and leap in front of the TV while accidently putting the scene on repeat in front of all your daughter's high school friends.
Decide to ride the bus in Rome to the last stop and then try to find your way back to the hotel. (You'll see a lot more of the city that way.) The best memories arise spontaneously. Just remember to find all your mistakes ridiculously funny.
10. Let the Village In (you can't do it alone)
I've had so many wonderful people in my life mainly because my parents asked for help when they needed it. The characters that came through our doors with casseroles fed us body, mind, and soul.
We were also highly involved in our community. I did church plays with my mom. She was never afraid of dressing up and making a fool of herself for a good cause (I have photographic evidence to prove it). I owe her my love of acting. Now, she still dreams of buying a big house and having us all move in together. The western world is unique in its isolation of the nuclear family. Life only gets better with the more zany people you let in.