10 Easy Ways to Love Your Home Yoga Practice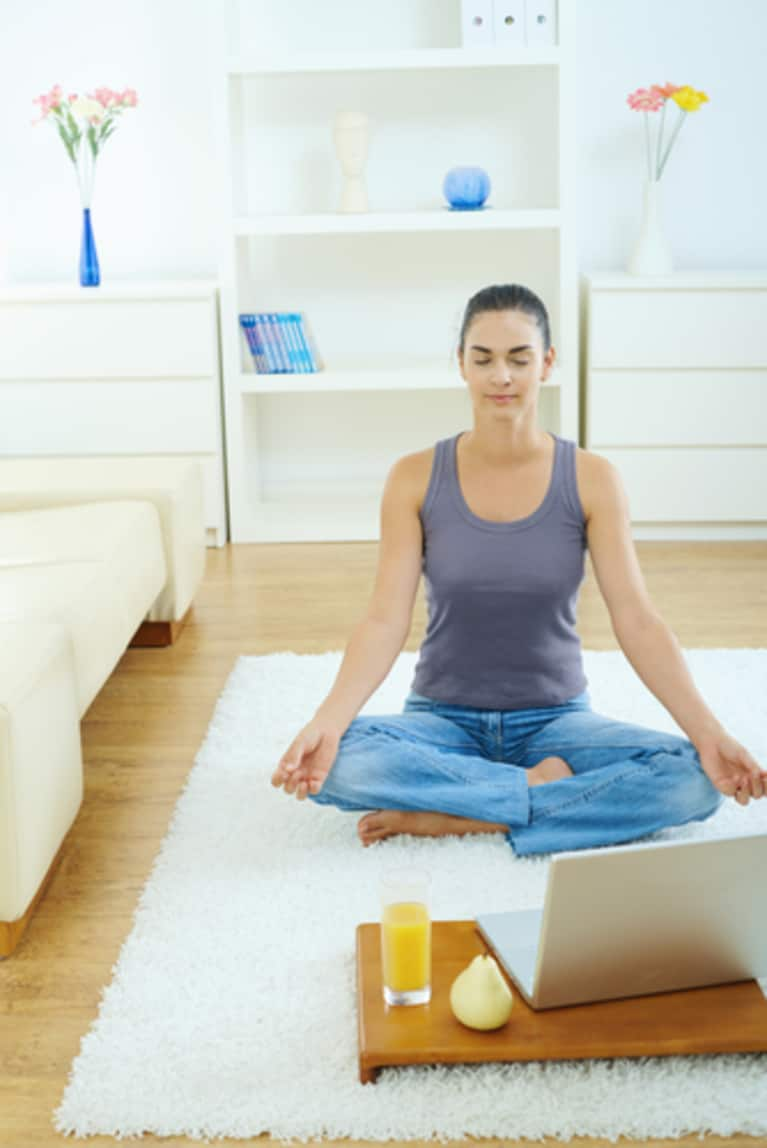 You have a home yoga practice but, sometimes you worry that you are just not "doing it right." Sound familiar?
I have great news for you.
There is no "right way" to practice yoga at home.
Each time you step on to your mat, you are opening a fresh inquiry into understanding and relating to your body, mind and spirit. Each day your body is different, so each practice is unique.
Here are ten ideas to help you practice at home with a sense of curiosity, playfulness and ease: 
1. Set your intention. 
Take the first few moments on your mat to settle into your body. Close your eyes. Draw your awareness inward and set an intention. An intention can be any simple and heart felt truth or desire you wish to manifest.
This practice helps you align with your higher self.
2. Ask yourself what you need from your yoga practice today.
Honor what your body and mind are asking for.
3. Keep it brief. 
Sometimes we think we "should" practice for a full hour or more. Give yourself permission to practice just a few poses that you are comfortable with. Notice how it feels to do less instead of more.
4. Take your time. 
Practice each pose slowly and mindfully. Become aware of your transitions between each pose. What do you notice between each pose?
5. Be gentle. 
Notice if you have a tendency to be critical of yourself as you practice. Meet yourself where you are today and practice in the body you have right now. Can you extend compassion and acceptance toward yourself?
6. Practice gratitude.
Take a few moments in your practice to find something or someone to be grateful for.
Practicing gratitude helps boost your mood and helps anchor you in the present moment.
7. Pay attention. 
Meet yourself with acceptance and non-judgement.
What do you notice about your body and your mind before you practice?
What shifted after yoga?
8. Journal. 
Keep a small journal and pen next to your yoga mat.
After you practice make note of any insights from your practice.
9. Follow your breath. 
The breath is a bridge that connects the body and mind.
Begin to notice how your breath feels as you move.
Gently anchoring your attention on the breath creates deeper awareness of the present moment.
Send the breath to any part of the body that feels stagnant or stuck.
10. Don't forget Savasana (corpse pose). 
Coming into a quiet resting posture at the end of your practice is one of the most important and most difficult poses.
The gift of non-doing allows your body to soak in all that you have done in your practice.
**
Keep your yoga practice going!
I'd love to know more about your home practice. What keeps you coming back to your mat? What do you struggle with?