How to Become a Joy Addict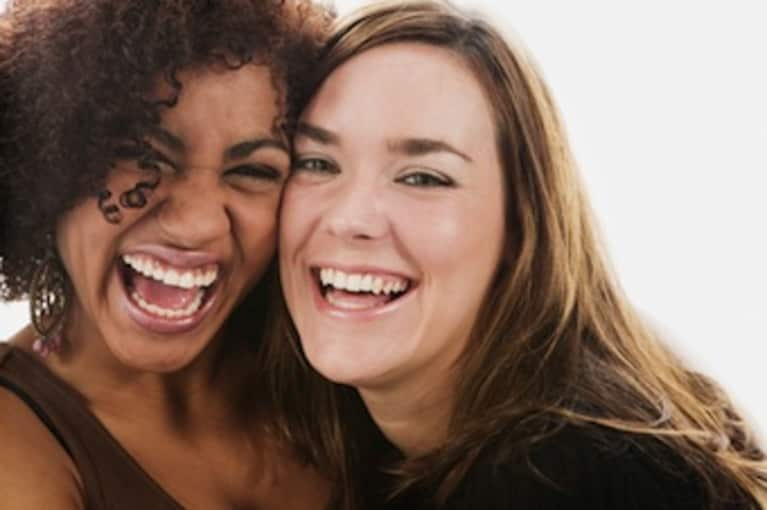 Hello. My name is Taraleigh and I'm a joy addict.
I had a huge, eye-opening, life-changing epitome when I realized that the more time I take to add more joy into my life, the happier, successful and more abundant I am.
When I feel happy, I make healthy decisions for myself. I feed myself nourishing foods. I watch less television. I exercise more. I attract happier people. I am focused when it comes to my career. I feel good and who doesn't want to feel good?
Sure, I sometimes have those days when I just want to hide under my blankets and never get out of bed. Those days are the most important days to do something that brings me joy...and to do it right away. 
The more joy you add into your life, the more you will want to do activities that bring you joy and make you feel good. It's kind of addicting...and that is why I am a joy addict.
Do you want to be a joy addict? Here are 10 ways to add more joy into your life: 
1. Smile! 
I was going to write smile ending with a period, but what I really mean is to smile with an explanation point. This means no fake smiles. No smiles where you don't see your teeth. A real full face mood lifting smile. Smile at people you pass. Smile at your reflection. Smile at babies. Smile at dogs. Smile at the squirrel running across the road.
Try it for one day and see how you feel. If you hate it and smiling brings you no joy, then you never have to smile again.
2. Put on your favorite happy song and do a happy dance. 
My go to song is "You Make My Dreams Come True" by Hall & Oates. It's impossible for me to be pissed off when I hear that song and it's impossible for me to not dance.
What's your happy song?
3. Write yourself a thank you note.
You are freakin' awesome and it's about time you thank yourself for all the amazing things you do.
4. Get rid of the clutter. 
Don't go crazy getting rid of everything in your home. Find a couple of things that are adding to your clutter and either throw them away, give them away, or donate them. Maybe it's an article of clothing that every time you put it on, you don't like the way you feel in it. Maybe it's something from an ex that you stare at everyday and it makes you mad. Maybe it's something someone bought you and you really didn't need it or want it, but for some reason you feel bad getting rid of it.
Now is the time. Make room for the things that bring you massive amounts of joy.
5. Make a list of 10-20 things that make you happy. 
It's your own personal joy list. If you are feeling really down, pull out the list and do something on it. That way you won't have to waste any energy trying to think of what to do.
No excuses!
6. Start each morning by having a joy party in your bed. 
My friend Suzanne Boothby introduced me to the idea of starting each day with a party. To do this, wake up a couple of minutes early and spend some time doing things you love. My joy parties consist of activities such as watching funny YouTube videos, writing in my gratitude journal, jumping on my bed, dancing and singing to music, listening to inspiring podcasts and meditating.
What would your morning joy party look like?
7. Take a mini vacation in your head. 
Turn off the computer, put your phone on silent and close your office door. Take a couple of minutes and daydream about a vacation you want to take. Really dive into the visualization.
If your daydream vacation is to go to the beach, then smell the ocean, feel the sand in between your toes, feel the warm ocean breeze on your skin and listen to the sound of the waves crashing. It's amazing what a little brain "getaway" can do for the soul.
8. Do a good deed.
Doing nice things for others has an amazing side effect...it makes you feel good, too! It's pretty much a win-win for all involved.
9. Laugh. 
What makes you laugh? Talking to a funny friend? Watching a funny movie? Looking at clips of laughing babies on youtube? Listening to your favorite comedian? Whatever it is that hits you in the funny spot and makes you laugh...make time to do it.
10. Wear a color you feel fabulous in. 
It's amazing how different you feel when you wear all black compared to when you wear hot pink or bright green. Put on an outfit in the color of your choice and strut your fine self around town.
What are your favorite ways to get happy? I'd love to know!