Why You Need to Trust Your Beginnings, Middles, and Ends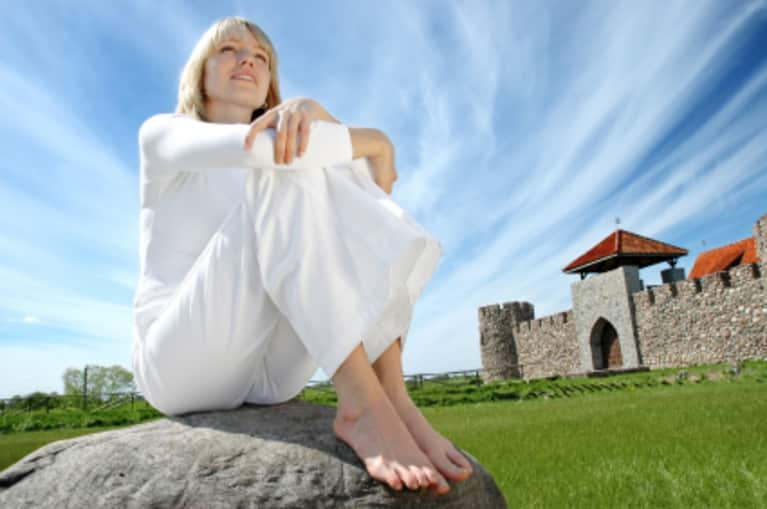 After recently relocating from San Diego to New York City, I had time to reflect on the notion of beginnings, middles and ends. As they say, when one door closes, another opens, but what they don't always mention is that you need to savor each moment from one door to the other.
Often, it is during those transitional phases we want to fast-forward life without truly appreciating where we are today.
Your Beginnings...
Each moment is new and fresh. Each experience is something different. Take this time to relish in each moment as you would an ice cream on a hot sunny day.
As the newness begins to fade, stop yourself from looking ahead to the middle. Instead, press pause and allow yourself to let your entire surroundings sink in. What is enjoyable about this moment? What can you learn from the people or events around you? What is rocky for you in this moment?
Above all, remember to pause and breathe in the newness that is still left.
Your Middles...
You aren't at the fun beginning anymore and not quite at the downhill slope of the end. Nope, you are "stuck" in the middle.
Yes, it's easy to think of the middle as simply being a bit boring. Instead, think of it as being atop a plateau. This is the time for you to try something new or to investigate a new opportunity. If you feel a bit stalemated here, now's the time to add some spice.
On the other hand, maybe you're feeling relaxed and don't want the middle to end. You know that once the middle ends, the end is coming. If this is an enjoyable experience, that means you are one step closer to the final curtain.
So yes, savor the middle, but don't become so attached to it you can't let go. The end is inevitable, so might as well allow the middle to go down with grace and welcome the end with open arms.
Your Ends...
You are on the home stretch! You are almost ready to move on and almost done with this article!
You see, it's so easy to rush the ends, but aren't they just as important as the beginnings? You are still learning and still growing from the events you experience at the end of a cycle. Ensure you are still aware and cognizant of the events happening around you by staying in the moment.
To some, this sentence should start with "finally". Instead, I encourage you to look at this last point as an opportunity to let the end of a cycle or the end of a chapter sink in.
Know that a new door is about to open, but before you can get there, you need to allow this one to fully close. Don't rush it as that other door will be there, waiting for you.
**
I challenge you to look at your own life, and examine where you rush in your own life. Do you start a project and always wish for it to be completed? Maybe you love going out to dinner simply for the appetizer portion of the meal and allow the rest of the night to have unequal enjoyment.
Whatever you do, take a look and see if you can bring some balance to your beginnings, middles and ends.