Feeling Blue? You Might Have Seasonal Affective Disorder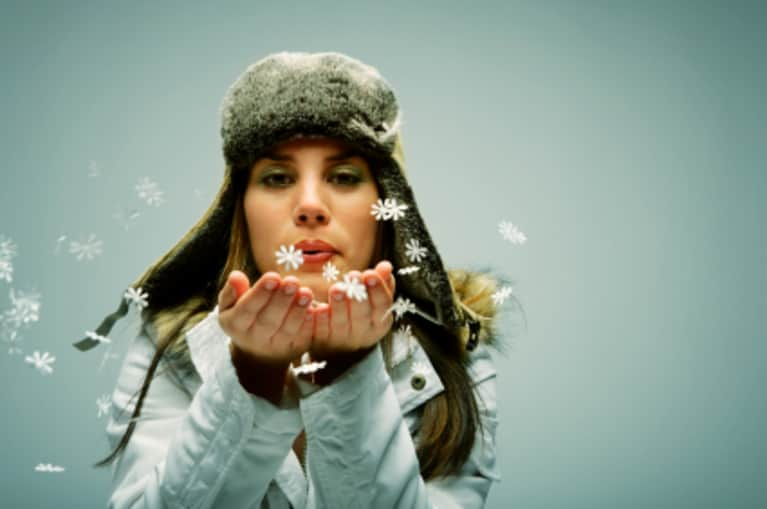 Several years ago, I was working full time and completing my Master's degree, while learning to cope with single parenting after the end of a nine-year marriage. I sought therapy, as I could not shake overwhelming feelings of sadness.
My therapist, a lovely woman recommended by a friend, could only identify my feelings as the loss of my concept of a "family unit" and latent depression after a year of divorce proceedings. I felt like I was losing my mind, crying uncontrollably whenever I got a chance to be alone, and spoke to one of my professors about dropping out of school. It would have been the end of my dream of achieving my Master's degree, as I was already in my late thirties.
At the time, I could not understand why I had to fake a smile to look and engage with my beautiful daughter. I had an epiphany after I read an article from the university's health services which described everything I was feeling:
Increased sadness
Higher irritability
Increased anxiety
Increased appetite including craving of carbohydrates
Increased weight
Increased sleep, lower quality of rest
Lack of energy
Problems concentrating
Social and interpersonal strain
These were the symptoms of Seasonal Affective Disorder. 
I'd been living in a northern climate, with shorter days of sunlight, working in a room with no windows, plugging away at school work, and taking care of my daughter. I was too busy to step outside every day to exercise.
I read in the article that the school offered light therapy at their health office, and I made an appointment right away.
I walked out of their office after sitting in front of a "day light lamp" and the weight of the world lifted. I went home and realized I had been ignoring, unknowingly, my responsibilities: I had been in a fog.
I hadn't opened my mail in almost two months, my car insurance had been cancelled, and my bills were unpaid. My recycling bins had been at the curb for I-don't-know-how-long, and I had a critical paper due for my Master's in two days (which I'd thankfully been given extra time to complete).
I made an appointment with my primary care physician to get a firm diagnosis, and she told me she had never before diagnosed S.A.D., and only did so because I'd educated her on the symptoms, just like my therapist never identified it.
I was able to order a day light lamp for home, paid for by my insurance, after I had my doctor write a prescription. I used it daily for twenty minutes, and still do every Fall and Winter as soon as these symptoms arise. It's a drug-free cure to something I might have easily medicated due to an improper diagnosis.
My friend once lovingly referred to S.A.D. as "Nature Deficit Disorder," which felt so on the mark. We tend to hibernate in Northern climates when it gets cold out. The shorter days of sunlight lead easily to Vitamin D deficiency.
I feel these symptoms as they start in early Fall, they creep up on you so slowly, it is no wonder I became incapacitated by them by December. When I start taking wrong way turns while driving, feeling strangely blue, and become irritable for no reason at my daughter, I know now what to do- get outside in the sun when I can, and use the lamp every morning.
That's it and I feel great.
The following Winter after my diagnosis, I came upon the saddest looking person sitting by the river's edge in our downtown. Something compelled me to stop and chat with him, a fear that he was about to jump in the icy waters. We chatted for a few hours. He thought he was depressed about the loss of his girlfriend.
I shared my experience with S.A.D. and suggested he might need a day light. He saw a medical professional and bought a day lamp. He thanks me to this day.
I share this story now, not as medical advice, but because I hope no one else has to be stuck in such a terrible trap of depression for no reason other than simply a lack of beautiful sunlight. This experience has also provided me with wonderful empathy and understanding for those who suffer from depression for other reasons and I hope everyone finds their own best way to feeling well.
Namaste.