4 Simple Tips to Lose Weight & Boost Strength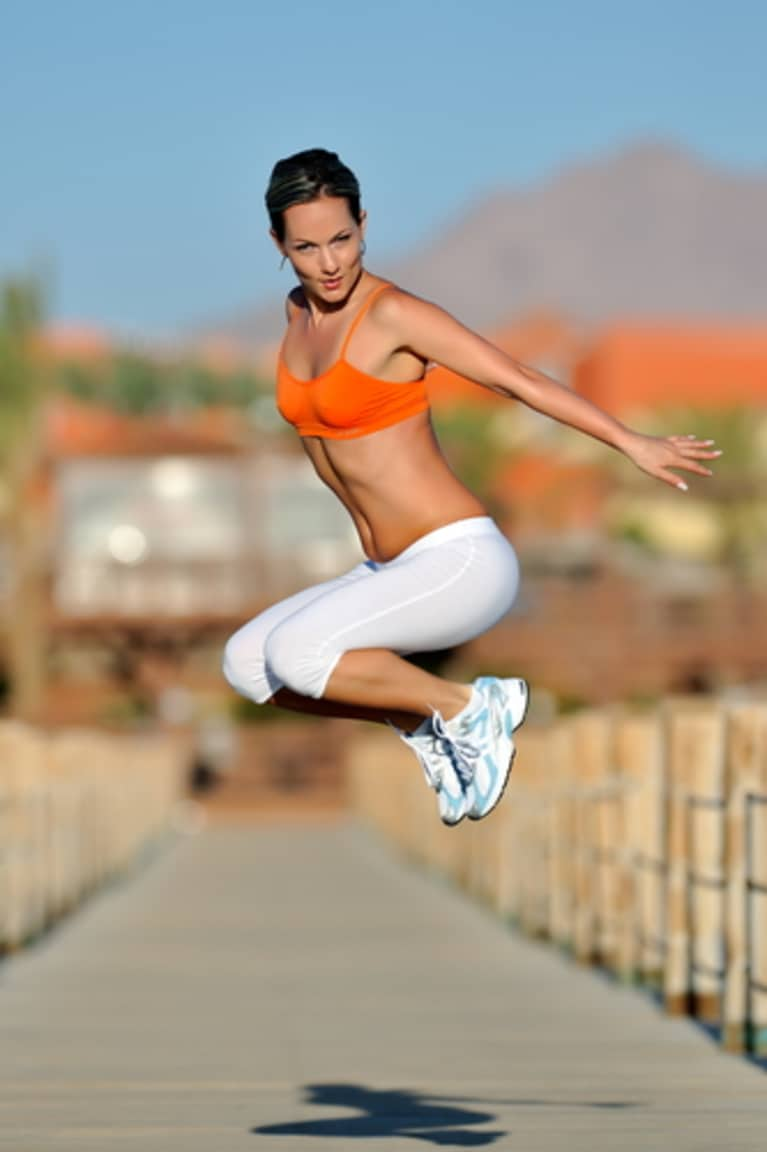 Anybody looking to get into the best shape knows that he or she needs to keep the resolution going strong on a nearly daily basis—that's not easy. To stay on the right path, you need follow efficient workout routines, eat healthy, and maintain your motivation.
Having it all can seem daunting.
Here are simple guidelines to help you lose more weight, boost muscle strength and stick to your fitness resolutions: 
1. Eat protein at breakfast.
Eating breakfast on a daily basis is a must for weight loss and long-term fitness results. Eating more protein with breakfast can help you keep cravings at bay, thus avoid overeating for the rest of the day, according to a study from Purdue University. And another study published in the International Journal of Obesity found that dieters who ate two eggs and toast every morning cut out about 1,000 calories from their daily intake, and lost 65 percent more weight than those who opted for a bagel with cream cheese at breakfast.
2. Work your legs first. 
Carrying out leg exercise at the beginning of the workout—as warm-up for instance—has been shown to lead to greater fitness gains. A Norwegian study published in the European Journal of Applied Physiology found that performing leg exercises such squats and lunges at the beginning of a workout session boosts levels of both testosterone and growth hormone, thus leading to an increase in muscle power for the rest of the workout.
3. Skip crunches! 
Performing traditional crunches is a waste of time when it comes to getting a toned midsection. Research shows that the more muscles you recruit in a given exercise, the greater overall fitness gains you're going to achieve. A study by the Southern Illinois University found no apparent reduction in bodyweight or waist circumference in subjects who performed seven abs exercises, five days a week for a six-week period. Your best best for getting a strong stomach is to do total-body exercises such as deadlifts, squats and chin-ups.
4. Use the Buddy System. 
If a lack of motivation gets the best of you, then a training partner might be the fix you need. According to a two-year study conducted by the University of Pennsylvania, people who went to the gym with a workout buddy lost more weight and achieved better consistency with their training programs. Not only that, an Oxford University study found that exercising in groups—in boot camps, for instance—can boost fitness gains by helping you tolerate more pain and push through the discomfort via peer pressure.
**
Make sure to implement what you've just learned and remember to always make one change at a time. Rome was not built in a day, neither was your body.