5 Tips to Make Every Meal a Happy Meal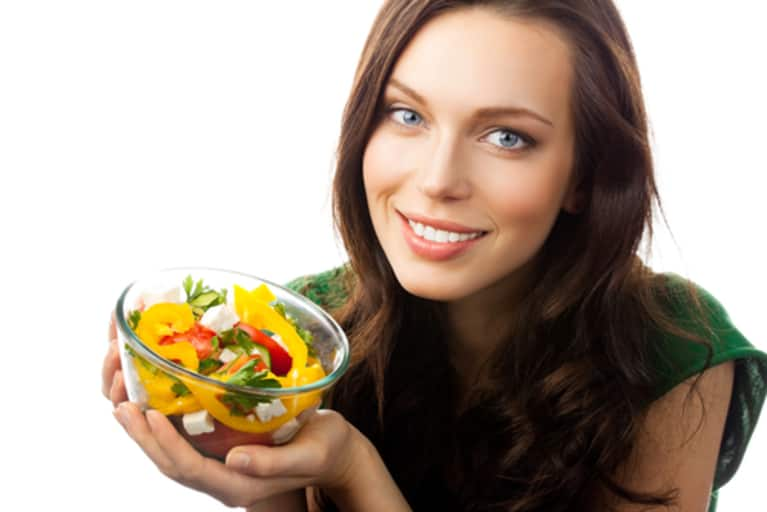 Nutrition information is everywhere we turn. Pick up a magazine, flip on the news, or search Google and your nutrition questions will be answered in no time. But no matter how much knowledge we accumulate, many of us struggle to combine the science and art of eating.
Here are a few suggestions which can be easily incorporated into your daily routine to transform any meal into a happy meal: 
1. Give your meal some personality. 
Transform an ordinary meal by finding your favorite utensils. This could mean a favorite mug for your tea in the morning, finding the perfect handcrafted bowl for your salads at the farmers market, or getting away from the traditional fork, knife, and spoon. Use chopsticks, asian soup spoons, or get down and dirty with your fingers when enjoying your meal.
2. Treat yourself. 
Spice up any meal by having a lazy suzan, a rotating tray on your dining table, stocked with your favorite toppings. This allows each person to add a bit of his or her favorite seasoning to the meal. Condiments could include flavored olive oils, dried or fresh herbs, Bragg's Liquid Aminos, various seeds, a mix of nuts, seaweed flakes, tamari, sriracha, and spice mixes.
3. Find your spot. 
Try eating your meals in different locations. Get away from the conventional kitchen table, and see how it feels to to treat yourself to a comfy evening on the couch, a lunch on the patio, or a picnic in the park.
4. Take Time. 
Use your mealtime as a way to take a pause from your work routine. By being present while eating, you will leave your meals nourished, fueled, and refreshed to enter back into the flow of the day.
5. Share with others. 
Eating together is one of the most important rituals across cultures. Use mealtime as an opportunity to share good food and good conversation with your friends, family, and co-workers.
Bon Appetit!