3 Must-Eat Veggies for Fall & Winter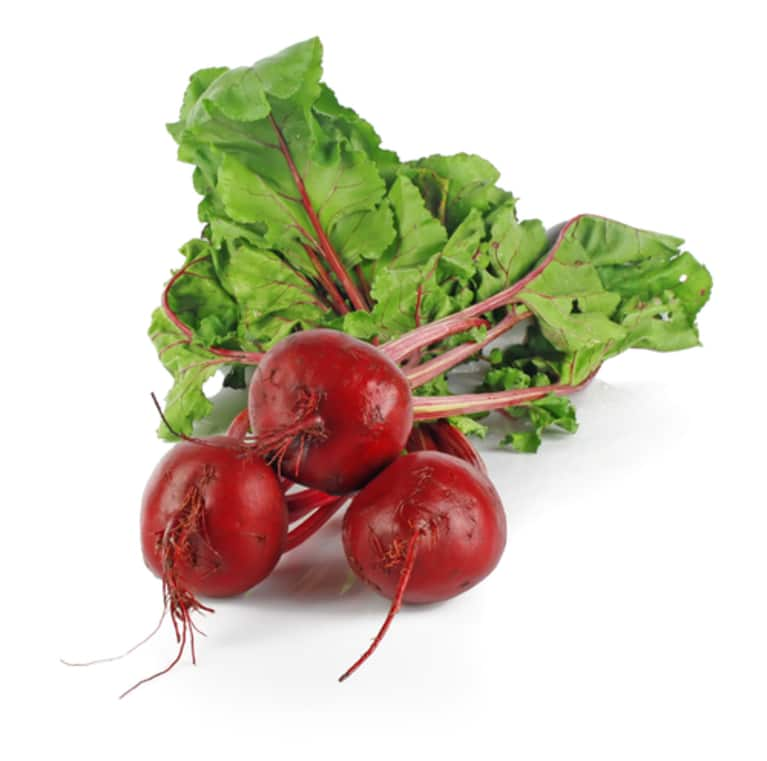 Since the advent of industrial food, most of us have gotten used to eating certain fruits and veggies year round, whatever the season. It turns out, however, that nature had a reason for separating foods into seasons, and that reason correlated strongly to our health.
Fruits and veggies that ripen in the summer (tomatoes, zuchinnis, eggplant), for example, keep the body cool during the hot summer days. They are generally full of lots of water and juices, and have vitamins and minerals that help the body keep its temperature down and also promote sweating.
The opposite is true for winter vegetables, such as carrots, beets, and potatoes. Winter veggies, you'll notice, have very little water in them. They are dry, dense, and heavy; qualities that help you keep warm during the fall and winter months.
Here are three veggies that you should include in your fall and winter diet (and that you should also be planting into your garden right now): 
1. Beets 
Beets (along with most root vegetables) are a very warming food. They are high in sugar, and have a cleansing and purifying effect on the blood (along with most red-colored foods). To maintain their warming properties, beets can be eaten raw, grated onto salads or as a garnish onto hot dishes of rice, quinoa, or millet.
Wash, but do not remove the skin, because the skin holds most of the minerals from the soil. Plant beet seeds now in full to part sun areas, companion planting with non-root vegetables such as broccoli, cabbage, or lettuce. Do not plant with swiss chard. (Beets and chard are in the same family.)
2. Garlic
Garlic is among the most warming of vegetables. One bite out of a clove of garlic will show you what I mean. Garlic is a cleansing, healing food, which stimulates blood circulation and metabolism.
It has strong anti-fungal and anitbiotic properties, which can help prevent and cure colds and flus. Add garlic to your winter diet in any cooked food, as well as by adding it to morning juices and smoothies.
To grow garlic, buy organic garlic from your local farmers market and plant the individual cloves into your garden. Garlic takes little space and helps to prevent pest problems, so I usually plant along the borders of my vegetable beds.
3. Mustard greens 
These come in many shapes, sizes, and colors. Some are bright green and resemble lettuces, while others are dark green or red, with large thick leaves.  Asian greens such as bok choy, tat soi, and hon tsa tai are also mustards.
Mustard greens are hot, spicy & pungent, indicating their heating qualities. Mustard greens are diuretic, expelling excess water from the body and also helping to expel mucus (especially helpful for those with a stuffy nose).
Much like other plants in the crucifer family, mustard greens also have many anti-cancer properties, so be sure to include at least a little in your diet daily. Mustards can be eaten raw or cooked, in salads, satuees or stir-frys.
In the garden, plant mustard copiously. It can grow in any empty space or crack and is great for improving poor soils. Harvest as soon as the leaves are about 10 inches long, picking off outer leaves and leaving inner leaves to grow. At the end of the season, allow mustard to flower and save its seed as a wonderful spice.