When In Doubt, Just Eat the Kale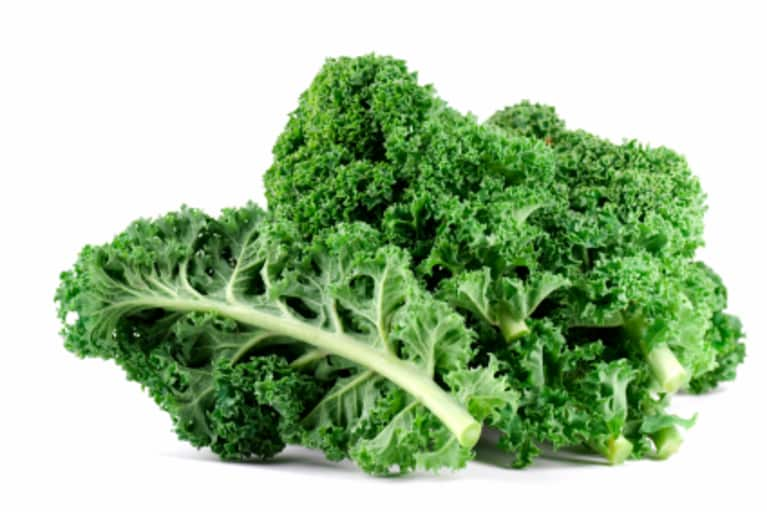 Wellness leaders Kris Carr, Sharon Gannon, Dr. Frank Lipman, and Robert Thurman gathered at the Menla Mountain Retreat Center last weekend to host "Occupy Wellness, " a four-day retreat to help people lead healthier, happier lives.
Both the leaders and participants were passionate about wellness, and could debate topics such as Stevia vs. Agave, the Breville Juicer vs. the Omega, and vegan vs. plant-based diets. From this expertise, I learned four simple ways that we can all lead healthier, happier lives and encourage our friends and families to do the same:
1. Forget about being perfect. Just try to be consistent.
You don't need to get an A in wellness in order to reap the benefits. In fact, it's probably better not to aim for perfection. Kris discussed the idea that feeling great and living a healthy life isn't about checking off boxes on your wellness to-do list. Just try to be consistent with your routine, and be understanding on those days when you can't make your morning green juice, or do your morning asanas.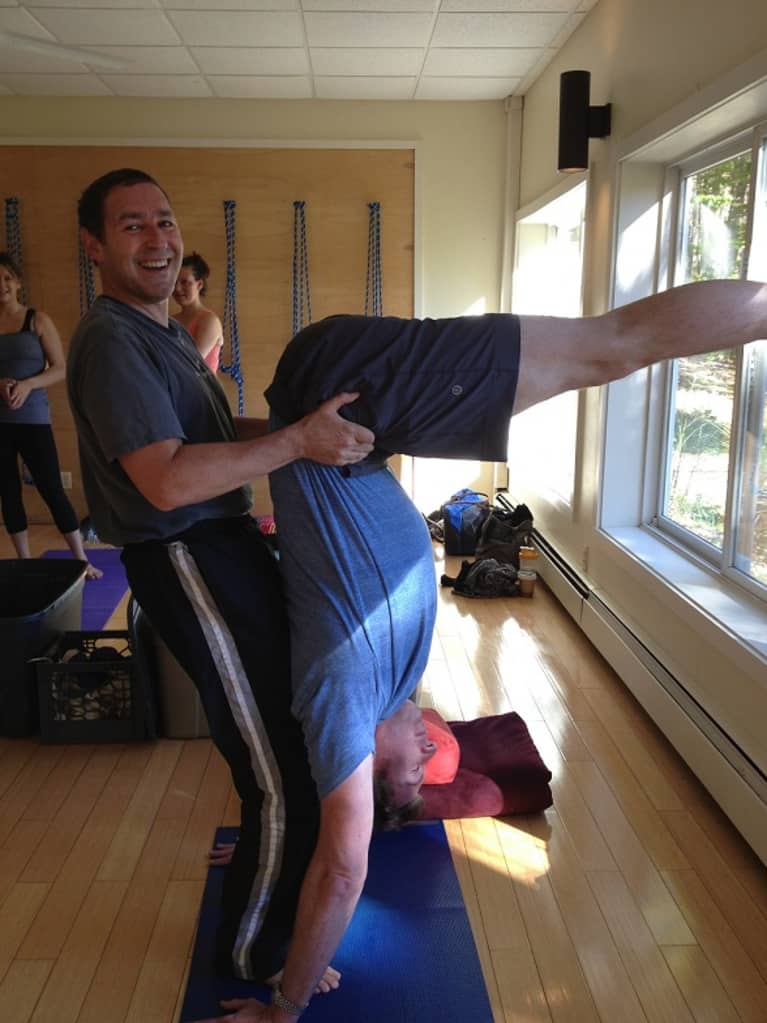 2. Find your "magic toolkit."
To be consistent, we have to find enjoyable routines and rituals that fit into our busy lives. Sharon taught us her "Magic 10," ten yoga postures that she does daily to stretch her body and feel great. (Pictured is Dr. Frank spotting my husband, Jason, as he goes through one of the ten postures.)
We all have to discover what works best for our bodies and cultivate our own magical tools for all areas of life – on the mat, in the kitchen, and at work. For example, what are your magic recipes, those quick-and-easy (and still healthy) dishes you can happily make after a long day at the office? What are your go-to breathing techniques for stressful situations, or to help you fall asleep?
3. When in doubt, just eat the kale.
There's a fine line between being obsessive about health and being deliberate about our decisions. Sure, local and organic is almost always your best bet. But if you can't find local, organic kale at your local farmer's market or grocery store, it's no reason to abort mission! Dr. Frank Lipman recommends still eating the kale. It's good for you and besides, you don't want to be neurotic about your food choices! That will only lead to more stress and bad inflammation.
4. Let your mind trick the body into feeling good.
Dr. Robert Thurman, professor of Indo-Tibetan Studies at Columbia University and President of Tibet House US, said that if "someone had patented the placebo, it would be the most profitable invention of our time."
His point is that the mind-body connection is so much stronger than most of us are taught to believe. The mind can trick the body into believing all sorts of positive outcomes. And so, one of the most important things you can do is to set your intention, and let your body follow. Expect to feel better. Expect to be happier. And it will likely happen.