Why You Should Dress Up for Halloween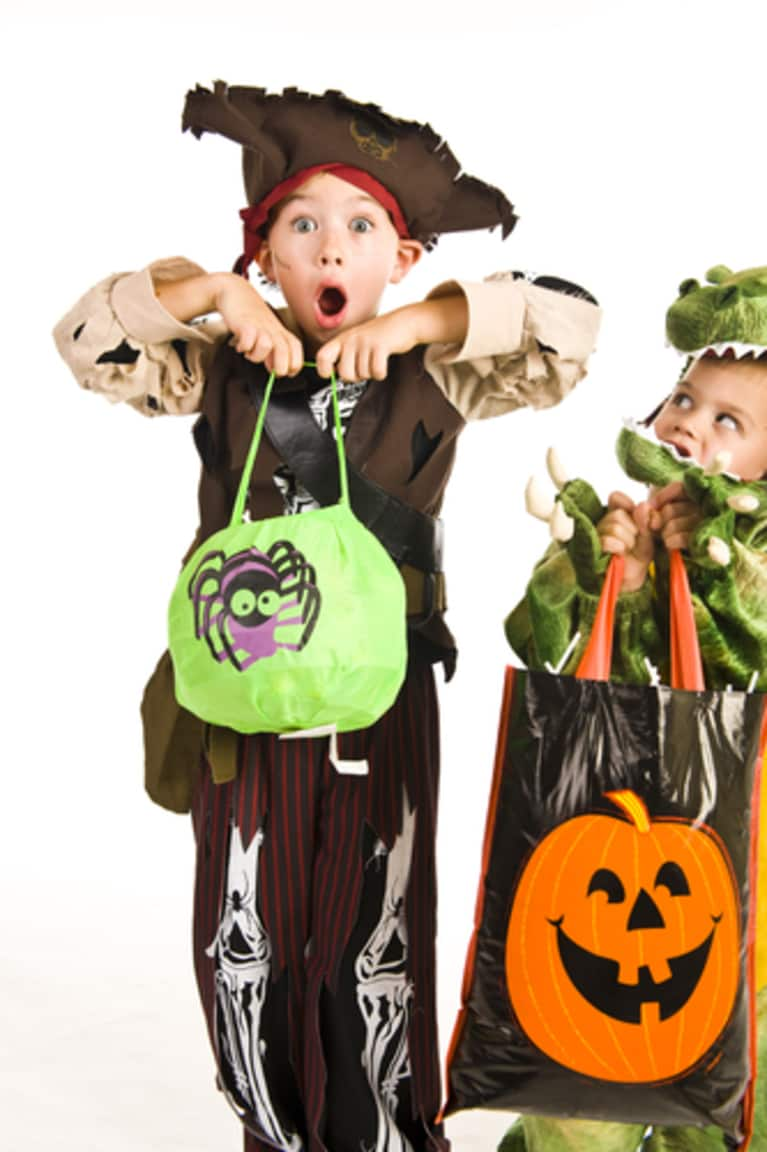 The holiday season can bring both joy and stress, which is why it's more important than ever to find ways to unwind and add playfulness to your life now.
Think of how you felt as a child during Halloween, deciding what you wanted to be, and wondering what types of goodies you were going to receive going door-to-door. Tuning in to your inner child and playful side has so many health benefits.
Here are a few reasons to dress up for Halloween: 
1. You'll experience magical thinking for a day. 
As children, we often experienced magical thinking. Remember how exciting it was when we believed in the Tooth Fairy or Santa Claus?
Even if we didn't experience a lot of magical thinking as children, dressing up in a costume can be a great opportunity to express the child within, to create what may not have been available to us as children. Or, we can re-create our childhood experiences and put our everyday stressors on the backburner for a few hours.
2. You'll laugh at yourself. 
Laughter is wonderful medicine. It activates our endorphins, the good mood chemicals in our brain. It's also an effective painkiller as it reduces the intensity of pain. As adults, we laugh an average of five times a day, whereas a child laughs about 150 times a day. Think of all the benefits that laughter can add to our stressful lives.
Often, we take ourselves too seriously and get caught up in our everyday responsibilities, and we don't make time to have fun and do something spontaneous or adventurous. When we dress up for Halloween, we can make fun of ourselves by putting on make-up or by wearing something we wouldn't normally wear. We can be courageous by going out in a crowd with other fun-loving people. And we can laugh.
3. Play the character that you don't play in your own life. 
Remember when we said as children, "When I grow up I want to be a ….?" Chances are that most of us didn't reach those dreams and, for a number of reasons, decided to do something else with our lives.
Dressing up for Halloween allows us to create that fantasy of being somebody we always wanted to be, or still have the desire to become. You can live vicariously through your costume. You can give yourself permission to be as playful as you want to be, even though your regular job may not allow for that playfulness.
4. Bring out the playfulness in others. 
Giving others the gift of laughter and the opportunity to let go of everyday stress is a wonderful way to connect with them, and a great way to spread positive energy into the world. Children especially love to see adults have fun. This gives them permission to let go of their stressors as well, and it gives them hope that they can continue to have fun even as adults.
Even if you decide to stay home and hand out goodies to the children, make a choice to dress up and celebrate the holiday spirit by answering the door as you would have wanted someone to do when you were a child.