How to Be a Great Yoga Teacher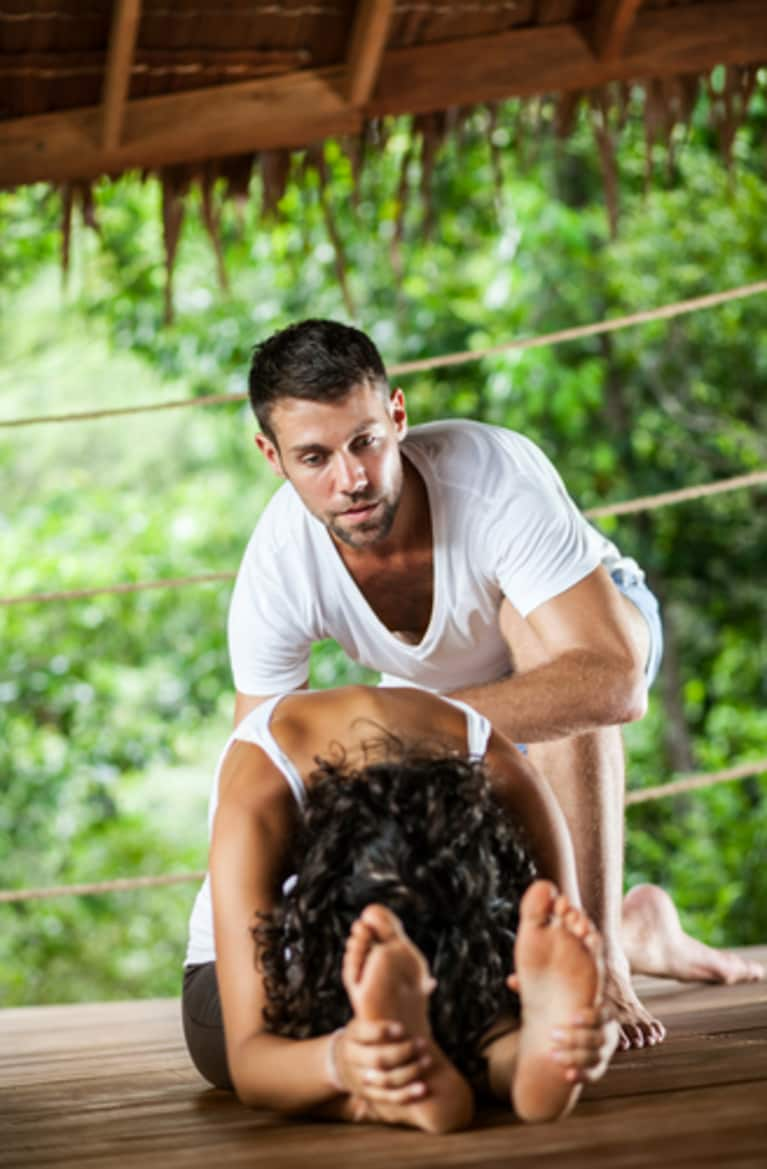 As a senior yoga teacher and yoga teacher trainer, one of the questions I get asked most is, "What makes a great yoga teacher?"
I want to first acknowledge that's a great question! The answer is easy, but it leads you down a rabbit hole.
Because it's hard to do.
To be a great teacher, you simply have to live yoga and embody it in every sense. That requires your practice.
Yoga is the practical path, it is the path of action. Yoga teaching requires you yourself to do asana practice every day for at least one hour. And meditation for about the same. That's discipline. That's passion. That's love. That's commitment.
When you add good nutritional habits to that regular practice, then you have all the essential disciplines required to get to heaven. Everything else will fall into place naturally and easily.
I can already hear people saying, "What about morality? What about Yama and Niyama?"
I'm aware of the importance of morality in yoga, but many great teachers, including my own, have said that the two most important principles are Satya, which is benevolent truthfulness, and Ishvarapranidhana, which is the cultivation of love and surrender to God through the practices of meditation, chanting, pranayama and asanas.
So actually, all success in yoga comes from these main two ideas: (1) using words benevolently, and (2) doing the practice.
Each of us is endowed with specific strengths and potential which, when acted upon, will liberate us, and others. Yoga practice unravels and unlocks those latent capabilities.
This is what I constantly remind myself as a yoga teacher trainer--that these individuals that I'm guiding are gifted with unique talents and skills. I need to encourage those qualities to shine through their exploration of the practice. By discovering what they are, they will become great.
Some may ask, "How do you develop the discipline to practice yoga everyday?"
The answer is three-fold: First, do it as soon as you wake up--put first things first. If yoga is a priority, then treat it according to its level of importance.
Secondly, delay all other gratification. If you check your phone or email or eat something or do anything but your yoga right away, then the likelihood of it getting done slips further and further away. Your actions speak volumes about your values.
Finally, make time for your practice. If you need to wake up an hour earlier to get your yoga done, then set the alarm for that time and go to bed earlier. Making time and space for yoga takes it out of the "should" pile and places it in the "must" box.
The Rewards are Blissful
As a yoga teacher, you're likely to build an group of yoga teacher friends. If you look at my group of yoga teacher friends, they look amazing: they're ridiculously healthy, beautiful, and incredibly strong.
Sometimes we get together on Bondi Beach here in Sydney, Australia, to do what we call a "Yoga Jam Session." People see us smiling, laughing, moving and having fun.
We're enjoying our vitality, and of course it's inspiring for others to see and they join us. It is by setting our intention that we create this vivid and vibrant picture. It attracts people. We do it through our practice.
It Takes Time
It's a common phrase among both yogis and artists that it requires 10,000 hours of practicing anything (such as playing an instrument, writing poetry, or doing yoga) before you develop a degree of basic mastery. It requires dedication, discipline, and commitment, and it's so worth it!
The level of health, deep strength, and inner peace created from years of yoga practice is a wonderful reward for investing your effort and time. In my opinion, there is no better way to spend your time.
Stephen Covey in The Seven Habits of Highly Successful People talks about Habit 7 being "Sharpen the Saw." This means spend time each day systematically balancing and renewing your inner resources, energy, and health to create a sustainable, long-term, effective life.
A personal yoga practice is not the only thing that's required to be a great teacher. But it is definitely one of them. If you'd like to learn what the other principles are, click here.