Why You Need to Take a Risk on Yourself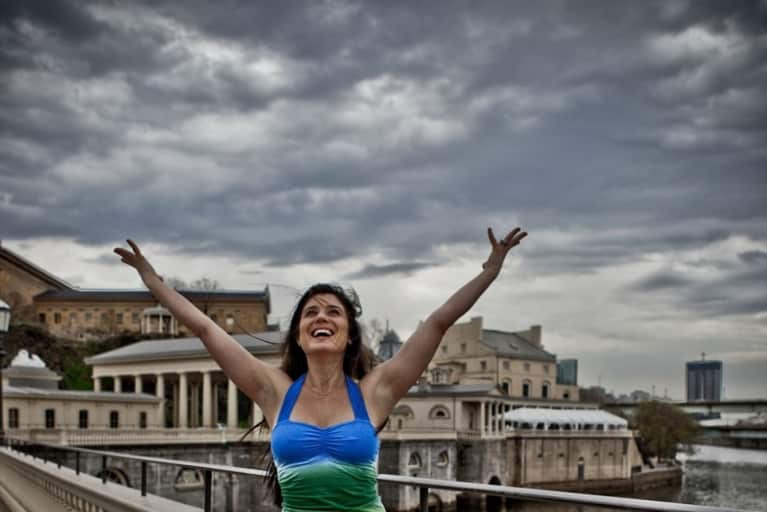 What inspires you to take a so-called risk?
I was just having lunch with a client of mine who is on a TV show. We were talking about risk over our sandwiches. It was an exciting conversation, because we both had an epiphany that we'd taken so-called risks on ourselves and were now soaring.
We also talked about how much of life depends on someone taking a risk on you. Or so it seems.
When I was trying to pursue an acting career, I remember thinking that if someone would just take a chance on me and book me, I'd prove to them how good I was.
And yet, no one would.
My resume wasn't fat enough and I hadn't had enough parts to justify their hiring me. I kept thinking that if someone took a risk and hired me, then other people would as well. If someone got over the fear that I was a "no-name" and gave me a shot, others would follow suit.
I no longer act. In fact, I truly believe it wasn't my dharma or destiny. I no longer act, but I still felt the same issues at play even in my career as a yoga teacher.
So what did I do?
I started taking risks on myself. I stopped waiting for other people to do it.
Took me a few years to get this one, but when I did, huge things started to shift for me.
In fact, things that may have been once seen as risks were no longer. Because I started fiercely believing in myself, and living an inspired life, these things no longer felt scary or risky.
You want some examples?
I lead a yoga retreat when I was still a brand new yoga teacher. I swallowed my fear and decided I wanted to lead retreats around the world. I had no idea what I was doing but decided I was going to do it. I simply said, "And so it is."
And it was. And Manifestation Yoga Retreats were born.
And they they sell out.
I took a risk on myself.
I stepped outside the box. I told fear to take a hike. I got creative. I knocked on doors. I asked for advice. I did a lot of things that could have been seen as risky or scary but felt intuitive because I knew this was my path.
You want another example?
I started sharing my history with a severe eating disorder. Yes, at first I was afraid it was a risk. Would people judge me? You mean, I would now be accountable?
Those thoughts lasted about 3 minutes until I got clear that it wasn't a risk at all, but rather: my duty. I feel I have an obligation to share what I went through and how I healed so I can help others to do the same. Or at least give them an inkling of hope.
I have manifested a lot of my life right now by taking risks. By asking! Yes, by simply asking.
Have you tried it? Asking clearly for what you want? Knowing it is already yours?
What inspires you to take risks? When you live from this inspired place, you start to realize that these things are not risks at all, but rather your Light finding ways to Shine.
In the comment section below, please add where you can take a risk in life. Or perhaps where you haven't yet had the courage to take that risk but would love for us reading this to support you.