3 Simple Ways to Be Present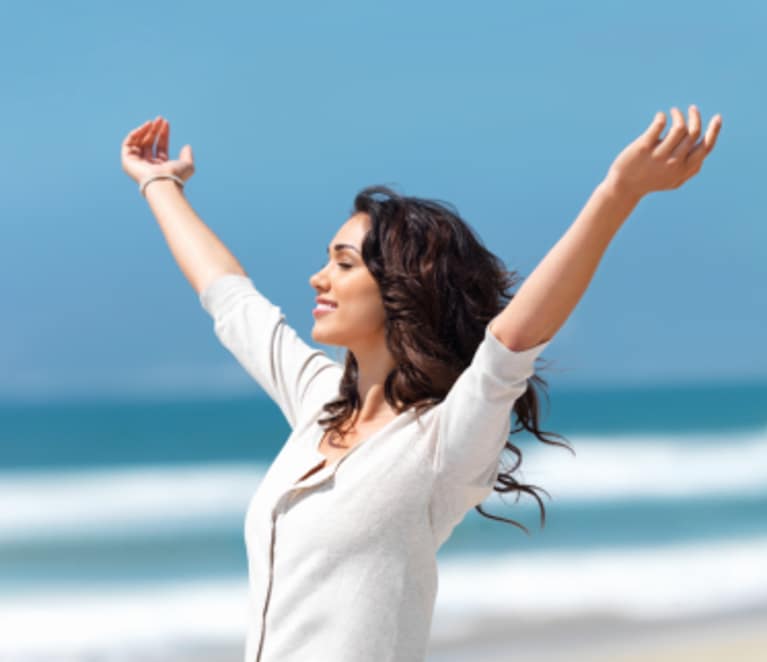 Sometimes we can get so busy living our lives that we forget to be in the moment. Worrying about the future and brooding about the past means that we miss what's happening right now. Living and appreciating the present minimizes how much we look back with regret. A life well lived is best lived as it's happening!
Here are three simple steps to help you be in the present moment: 
1. Breathe in. Breathe out. 
I am breathing in, I am breathing out. This mantra can be a shortcut to connecting to the here and now. This technique can be especially helpful when you are feeling anxious or overwhelmed.
2. Laugh often.
You can't be full of anxiety and genuinely laugh at the same time. When you can let go and embrace a hearty guffaw, you are basking in the now.
3. Accept change. 
This may be the most challenging of the three, but can also be the most rewarding. Sometimes when we resist a truth or idea that is a part of our life, we push back with equal force. Often, it makes matters worse.
When we open ourselves and accept what is, that invisible force disappears. It's tough because we have our own ways of seeing the world and when something seems to contradict that we want to fight.
However, a crisis can be a great teacher and it can show us new ways of being that can bring us a lot of peace. So when things feel unsure, go with the flow and see what happens, you won't regret it!
**
I will leave you with these wise words from Eckert Tolle about staying present, from his book, The Power of Now:
"Wherever you are, be there totally. If you find your 'here and now' intolerable and it makes you unhappy, you have three options: remove yourself from the situation, change it, or accept it totally. "