5 Tips to Forging Your Own Spiritual Path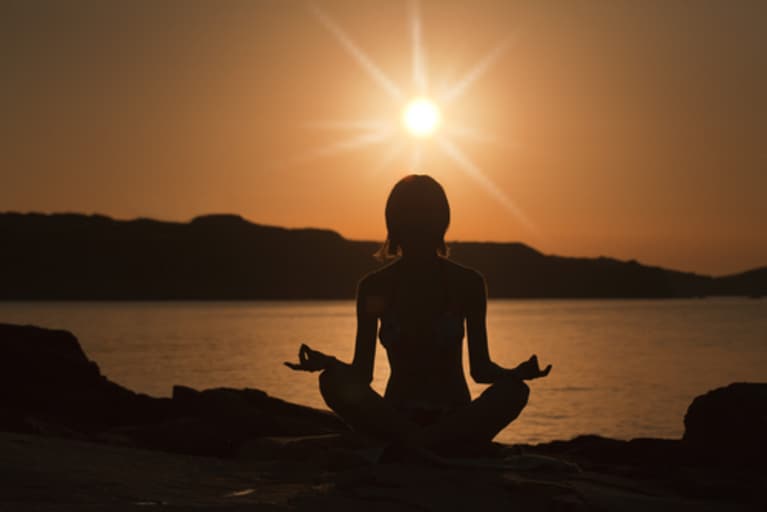 If someone told me years ago that I would be writing about all things spiritual, I would've laughed out loud. Once upon a time when I was young, the word spiritual didn't even exist in my vocabulary.
I knew something about religion, but knew almost nothing about the spirit or soul. And while growing up in a Catholic family gave me a basic foundation for building my faith, having a God in my life didn't always feel like such a blessing.
As much as I wanted to be a good girl and believe everything I was told, the God I knew had only taken people away from me and I found myself feeling empty-handed, confused and never quite good enough.
By 27, my life was a mess. 
After managing to rack up a long list of broken friendships and dysfuntional relationships, "happy hour" was never long enough and I found myself struggling to get my act together as a newly professional twenty-something. I felt alone and far from spiritual. I knew too much now, or maybe not enough, but the religion of my early days didn't make sense anymore.
I thought for sure that my God from childhood was long gone and I allowed myself to disconnect from any kind of faith I might have once had.
Just a few short years ago, when that bottom I was trying to evade finally caught up with me, everything changed. 
Not only did I get better physically, but something had breathed new life into me and I suddenly found myself with a sense of awareness like never before. This renewed consciousness and clarity I was experiencing left me yearning for a connection to something greater than myself and I began to seek out a new understanding of what it really means to be spiritual.
Talk about bliss personified! By simply letting go of some old beliefs (the first of which being that you needed to be religious to be spiritual) and welcoming this new approach to life, I've been able to set out on a brand new road to fulfillment.
Here are just few suggestions on how to get started when beginning your own spiritual journey…
1. Let go of your fear. 
There's nothing to be afraid of! At first I found it hard to accept that it was okay for me to drop those old beliefs and find new ones. But by letting go of my fear, I was able to set foot into this wide open, uncharted territory on my own and without all the rules and discipline I had known before. It takes courage to try anything new, but it's always worth it in the end.
2. Have an open mind. 
There's a lot going on out there in the spiritual world and you could quickly find yourself overwhelmed. When exploring new ideologies or spiritual practices, remember that not every idea is going to work for you, and that's okay. But keep an open mind and leave your judgments at the door. Don't shy away from those ideas that challenge you! Allow yourself to go there and experience whatever comes your way.
3. Put it down on paper. 
When I first decided to start over on my spiritual quest, I realized I had no idea what the whole concept meant to me anymore. What does this God/power/energy look like? How do I access it? Does it make jokes?
Do yourself a favor: sit down with a pen and paper, get quiet and write down everything that comes to your mind. Hey wait, this thing's starting to look like a mini road map… you see where this is going.
4. Practice makes perfect. 
Whether you engage in some early morning asanas or prefer reading a few meditation passages before leaving the house, find what suits you and make it a routine. Not sure where to start? Try sitting alone quietly for few minutes each day. You'll find your "happy place" in no time!
5. Keep it personal. 
The best part about exploring your spirituality is that it's yours. Don't worry about what your spouse is doing or what your friend thinks, it's about what makes you happy. Discovering and enhancing your spiritual life is intensely personal, and while I encourage you to share some of your experiences with like-minded folk, make sure you're surrounding yourself with supportive people. Be yourself and seek out whatever brings you into alignment with your own cosmic energy and inner peace.
The universe rewards authenticity!
**
The most important thing to remember as you venture out on your spiritual road trip is to pay attention to what resonates within you. Be observant in your daily activities and take note of the things you find yourself connecting with on a deeper level, whether it be people, music, nature, or all of the above.
And like my old surfing buddy used to say, "Ride the wave as long as it will take you."